December 16, 2022 | Alumni
Alumni who crushed it in 2022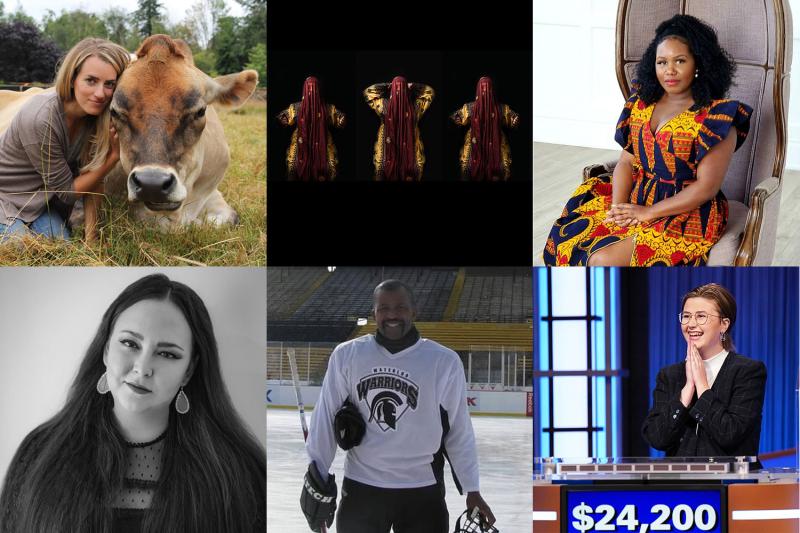 Clockwise from top left: Camille Labchuk (who led an animal law conference), Mariam Magsi's incredible photograph, Melisa Ellis (champion of Black student startups), Jeopardy! Hall-of-Famer Mattea Roach, Dean Barnes (who's educating hockey fans about Black players), and Anishnaabe poet Liz Howard. Photos by Animal Justice, Mariam Magsi, Melisa Ellis, Tyler Golden/Jeopardy Productions, Inc, Dean Barnes and Liz Howard
---
U of T alumni, you're amazing. In this past year, you've harnessed your drive, ingenuity and compassion to solve big issues, create community, and uplift those in need.
You created stunning art that sparked important conversations—like
Liz Howard (BSc 2007 NEW)
, whose poetry braids Anishinaabe sky knowledge with Western physics. You made space in new ways for voices that have been excluded—like
Dean Barnes (BEd 1994, PhD 2015)
, whose hockey card collection raises the profile of Black players. You built game-changing innovations—like
Atefeh Mohammadi (BSc 2019 WDW)
, whose award-winning research found a compound in watermelon that could help lung disease .
U of T alumni, you absolutely crushed it in 2022!
Jump to: The Creators • The Champions • The Innovators • The Leaders • The U of T heroes
---
The Creators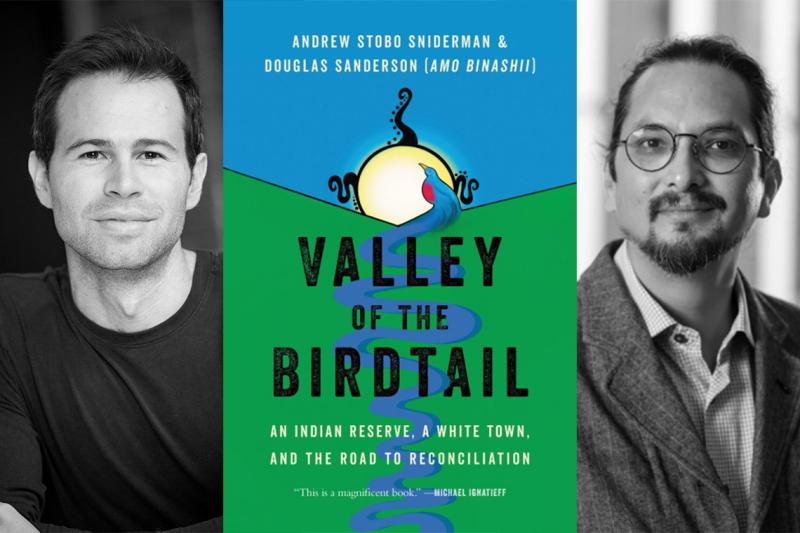 Andrew Stobo Sniderman (JD 2014) and Douglas Sanderson (Amo Binashii) (JD 2003) set out to tell the story of Waywayseecappo Indian Reserve and the settler town of Rossburn, facing each other across the Birdtail River—and how they found a workaround to equalize funding between their schools. Valley of the Birdtail ignited an important conversation about a bold way forward for reconciliation.
Read about more creators who crushed it:
---
The champions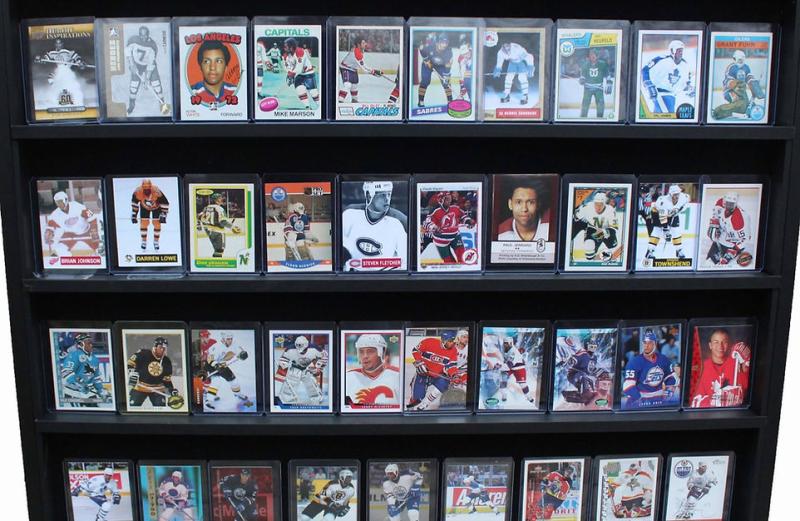 School board superintendent Dean Barnes (BEd 1994, PhD 2015) saw an educational opportunity in his pandemic hobby. His 100+ card collection of cards for every Black hockey player ever became part of the cross-continent NHL Black Hockey History Tour, helping folks think differently about hockey history and the rich contributions of Black hockey players.
Read about more champions who crushed it:
---
The innovators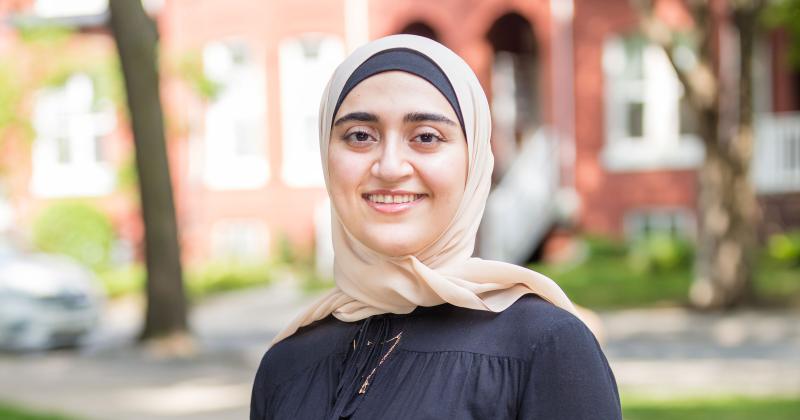 Atefeh Mohammadi (BSc 2019 WDW) has an unexpected use for watermelon—as the source of a compound that helps fight inflammation. Her work could lead to an affordable treatment for a common lung condition in premature babies. And she also crushed U of T's 3MT competition, where grad students explain their research in just three minutes.
Read about more innovators who crushed it:
---
The leaders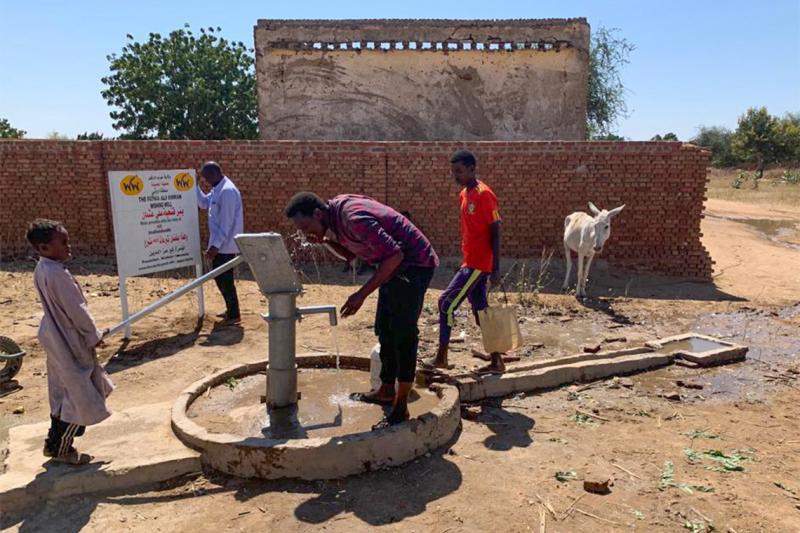 When Kabier Izzeldin (BSc 2021 UTSC) asked people in Sudan what they wished for, most said clean drinking water. So Izzeldin's Wishing Well Company built 12 wells in Darfur, hiring the labour exclusively from the communities who will use the water. Every well is named for someone from the community who passed away: a poignant connection given that the clean water helps prevent disease.
Read about more leaders who crushed it:
---
The U of T heroes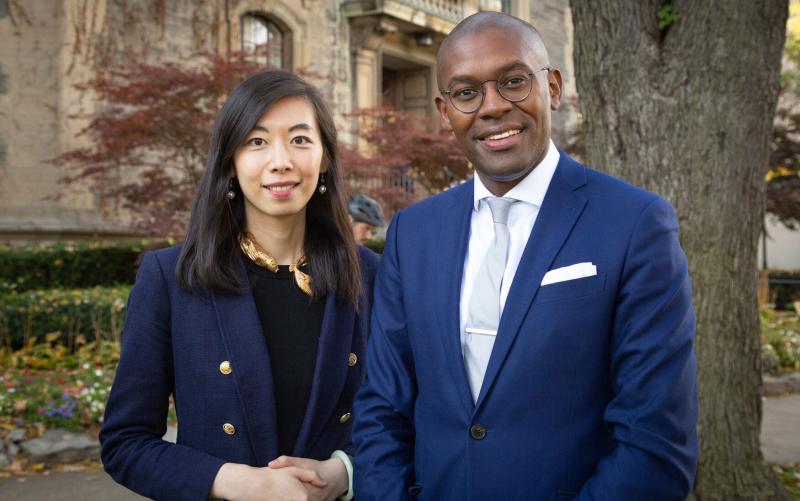 Health equity is deeply personal for Stephanie Zhou (MSc 2018, MD 2018, PGMT 2020) and Colin Lynch, who were both in and out of hospitals as children. Later, Zhou relied on bursaries to fund medical school. Now, they've created an award for MD students in need who also help peers from less advantaged backgrounds. Because "the people that are being impacted by philanthropy should also be part of the solution."
Read about more alumni who crushed it right here at U of T: