U of T alumni startup DNAstack named one of World Economic Forum's Technology Pioneers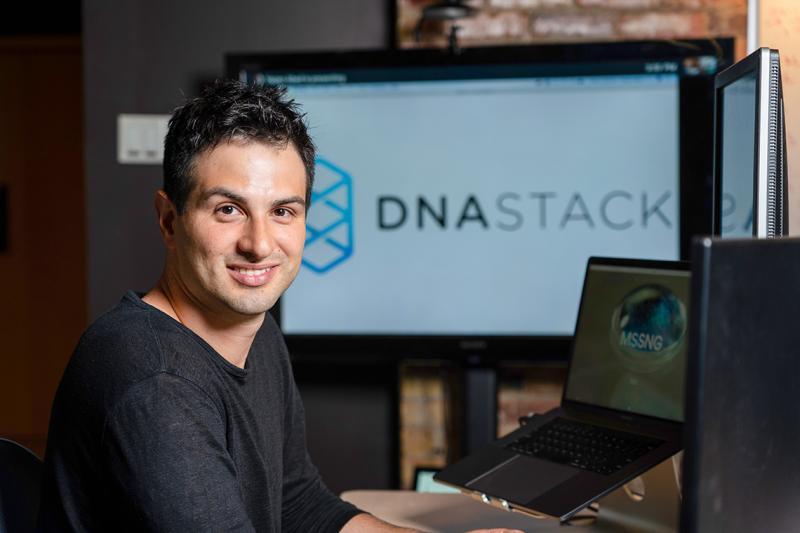 Marc Fiume launched DNAstack as a search engine aimed at the global research community that scans and indexes genomic information about the novel coronavirus (photo by Jeff Beardall)
---
DNAstack, a University of Toronto startup that is developing software and standards to help scientists and health leaders access and analyze genomic and biomedical data, has been named one of the World Economic Forum's 100 most promising Technology Pioneers of 2022.
The honour recognizes companies creating and wielding new technologies and innovations that are poised to have a significant impact on business and society. Previous winners include Google, Twitter, Airbnb, Spotify and Foundation Medicine.
Co-founded by U of T alumnus Marc Fiume (BSc 2009 SMC, MSc 2011, PhD 2015) and Ryan Cook, DNAstack was recognized for its work in establishing federated data networks and powering insights in COVID-19 pandemic surveillance, neuroscience, rare disease and oncology.
"We are honoured to be recognized and grateful for the opportunity to accelerate our impact with the incredible support of the World Economic Forum," said Fiume, who earned his PhD, master's and bachelor's degrees from U of T.
Saemoon Yoon, community lead, technology pioneers at the World Economic Forum, said "DNAstack and its fellow pioneers are at the forefront of industries that are critical to solving some of our world's most complex issues today.
"We look forward to their contribution to the World Economic Forum in its commitment to improving the state of the world."