POSTPONED - Toronto, ON: U of T Opera performance: Parlami d'amore
Join fellow U of T alumni and friends for a concert performed by UofT Opera.

**EVENT POSTPONED - We regret to inform you that owing to the current situation with COVID-19, this event has been postponed. Once conditions permit, we will be in touch with further information about the possible rescheduling of this event. In the meantime, please accept our apologies and our best wishes for your continued health and wellbeing. If you have any questions please email regional.programs@alumni.utoronto.ca.
U of T alumni and friends are invited to 

Parlami d'Amore

performed by 

The students of the U of T Opera Program

Drawing upon operatic repertory of three centuries, Parlami d'Amore captivatingly explores aspects of love promised, fulfilled and betrayed.

U of T Opera is one of the leading operatic training programs in Canada, offering both a Masters degree and a Diploma in Opera. With an average of 20 students, U of T Opera is modelled on Young Artist programs at professional opera companies and the limited enrolment ensures that every student benefits from the exceptional training offered by our renowned faculty and guest instructors. Each year, U of T Opera presents three main-stage productions in the MacMillan Theatre (a fully equipped opera house), all of which are staged, with orchestra, sets and costumes.  One of these productions is a world premiere of an opera written specifically for the Young Artists of the program. The intensive daily curriculum includes musical coaching, repertoire preparation, audition techniques, diction, acting and stagecraft, choreography, movement and singing lessons, as well as workshops and master classes with resident and guest coaches.  Graduates of our program emerge well equipped with the versatility and discipline required for a professional career, and are consistently selected for participation in Young Artist programs in Canada and throughout the world.

Sandra Horst, Director of Musical Studies
Michael Patrick Albano, Resident Stage Director
Please note: the theatre's concession stand will be open for attendees interested in purchasing food and beverages.

If you have any questions about this event, please contact regional.programs@alumni.utoronto.ca.
---
This performance is part of an ongoing series of compelling lectures for alumni, hosted at venues across the GTA. U of T in Your Neighbourhood brings the university right into your community, keeping you informed, inspired and connected.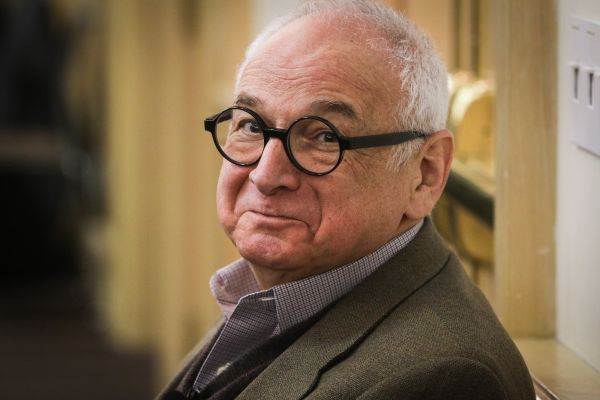 U of T in your Neighbourhood
This event is part of
U of T's popular lecture series comes to where you live and work in the Greater Toronto Area, from Oakville to Agincourt. Stay informed, get inspired!
More about this lecture series