Six Special Ways to Celebrate U of T Alumni Reunion, May 25 to 29, 2022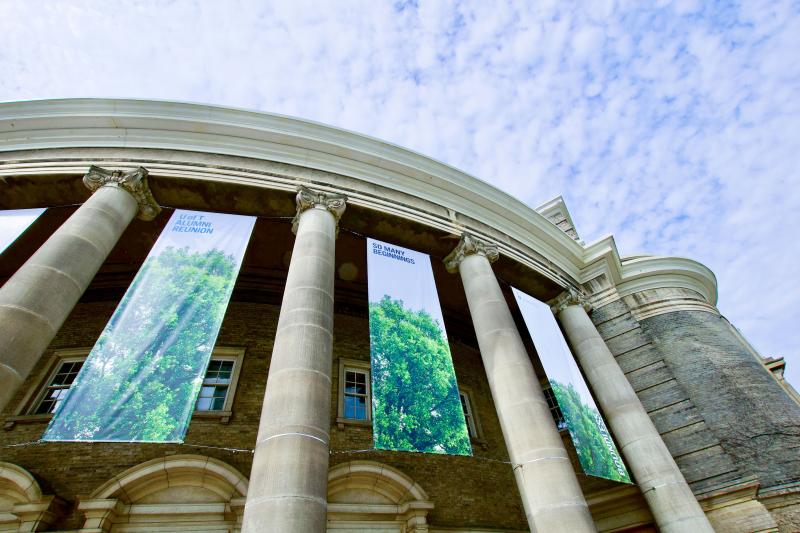 Want to explore new ideas, catch up with friends from your U of T days, and create new experiences back where it all began? Look no further than Alumni Reunion. From online and in-person meetups and fascinating lectures to food and family fun, the events that make Reunion so popular are back.
Taking place every spring, Reunion is the University of Toronto's premier alumni gathering—and biggest of the year—bringing thousands of alumni back to our three campuses and convening our extended global community of grads through virtual program offerings.
This year marks Alumni Relations' first large-scale foray into delivering a hybrid Reunion experience. "We're pleased to extend the reach of Alumni Reunion," says Barbara Dick, Assistant Vice-President, Alumni Relations. "In-person events will be complemented by an array of online events, making the Reunion experience available to all alumni, wherever they're located. We are delighted by the enthusiastic response from our alumni community."
Register now and choose from 75+ online and in-person offerings. Here's a taste of some fun and informative activities happening at this year's Alumni Reunion:
1. SEE PLANET EARTH THROUGH THE EYES OF CANADA'S FIRST WOMAN IN SPACE
Tune in to an exciting keynote talk by U of T alum Dr. Roberta Bondar (PhD 1974), who's still pushing limits 30 years after her historic spaceflight. The intrepid astronaut, neurologist, environmentalist, and photographer shifts her gaze to Planet Earth to uncover what it means to be human. The University of Toronto Alumni Association's AGM will follow Dr. Bondar's presentation.
2. RELISH THE FOOD AND FUN AT THE FIRST-EVER ALUMNI FEST
Come hungry and bring the kids to the inaugural Alumni Fest. Taking place along St. George Street, the outdoor event will include food, music, and entertainment for all ages.
3. COME BACK TO CAMPUS OR LEARN FROM HOME WITH STRESS-FREE DEGREE TALKS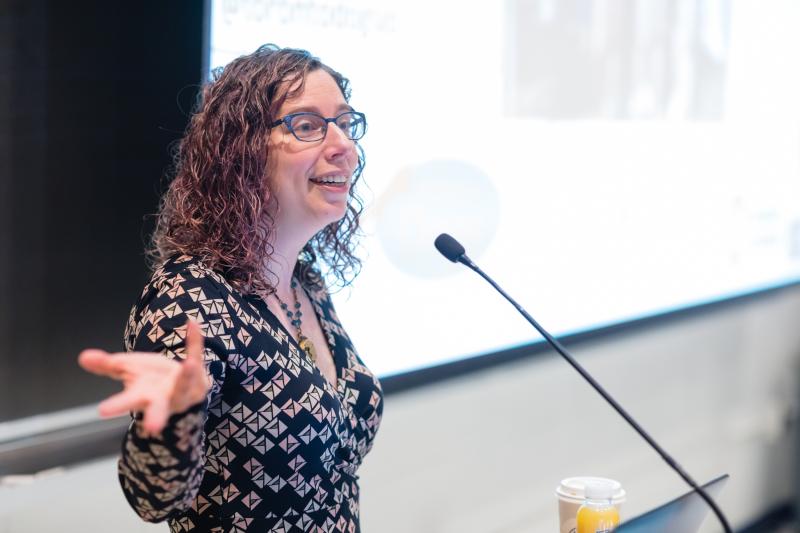 Learn from top U of T researchers as they discuss building health by building community, how computer models can predict climate change, and the promises and potential pitfalls of autonomous and electric vehicles. Other lectures will focus on suicide prevention, the housing crisis in the GTA, and innovative strategies to support care planning in long-term care homes.
4. RULE THE RIDES AND MEET FELLOW YOUNG ALUMNI AT CANADA'S WONDERLAND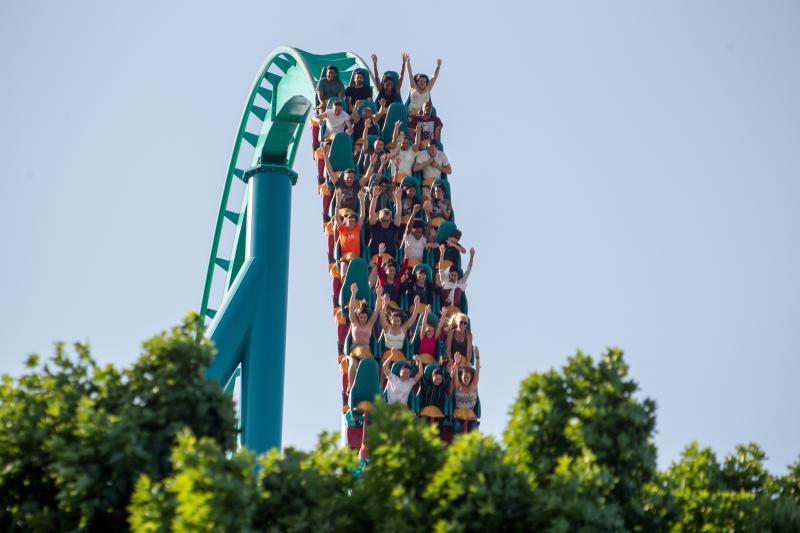 Join other young grads for a thrilling evening at Canada's premier amusement park! It's the biggest SHAKER of the year with special perks just for U of T alumni and friends. This is your time to soar.
5. DUST OFF YOUR PARTY CLOTHES AND JOIN IN THE FUN AT THE LGBTQ2S+ SPRING SOIRÉE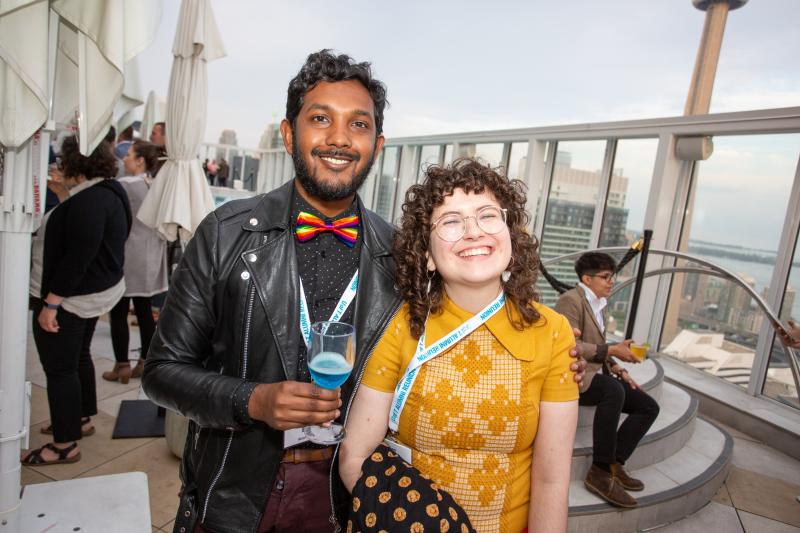 Come on up to The King York Terrace (iQ Offices) for a chic night of food, drink, and networking.
6. CELEBRATE A SPECIAL ANNIVERSARY FROM THE COMFORT OF YOUR COUCH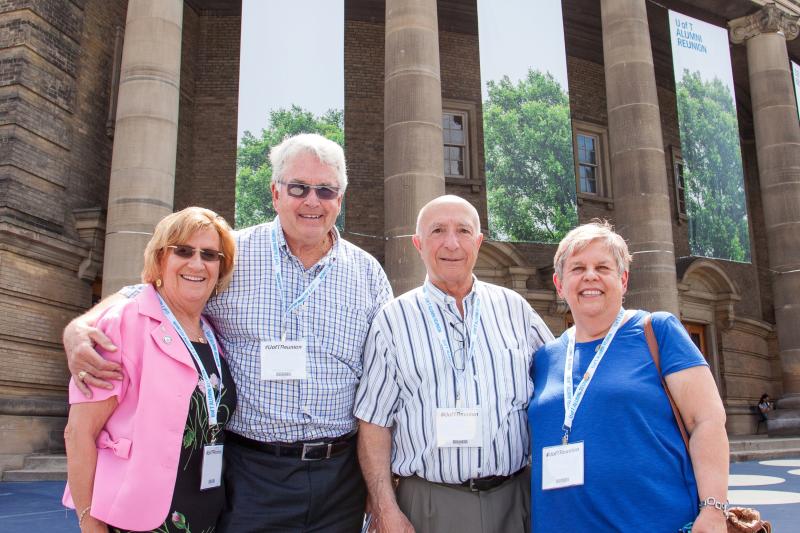 Take a walk down memory lane and reconnect with your alma mater at special virtual events for alumni celebrating their 50th, 55th, 60th, 65th, 70th, 75th, and 80th anniversaries of graduation, including the Chancellor's Celebration and 50th Anniversary Ceremony.
Register today and get ready for Alumni Reunion 2022. Follow @uoftalumni #uoftreunion for all the latest Reunion news and information.