April 15, 2021 | Volunteer & Awards
Celebrating the winners of the 2021 UTAA Awards of Excellence
By Allyson Rowley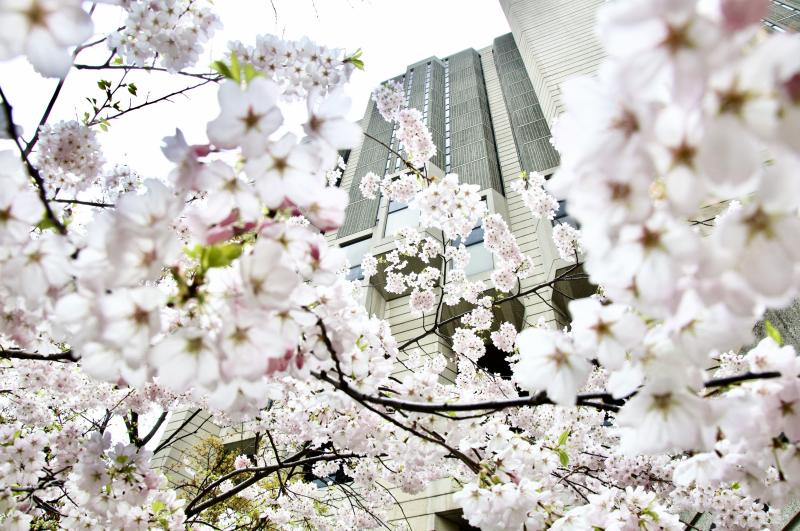 The University of Toronto proudly celebrates its outstanding community members through the annual Awards of Excellence. (photo by Diana Tyszko).
---
The University of Toronto is proud to congratulate the winners of this year's Awards of Excellence! These outstanding faculty members, University staff and students truly exemplify U of T's culture of excellence.
Each year, the University and the University of Toronto Alumni Association collaborate to present these prestigious awards to our most inspiring community members. Each honouree has improved our community, or our world, in important ways. We're delighted to honour them, for they are shining examples of the scholarship, caring and ingenuity that makes U of T such a globally-renowned powerhouse of research, learning and innovation.
Read on to find out about the professor who leads the world in microplastic pollution research, the student who founded Toronto's youth climate action protests, and outstanding voices for equality who are driving Reconciliation, accessibility and anti-racism efforts across our community.
---
FACULTY WINNERS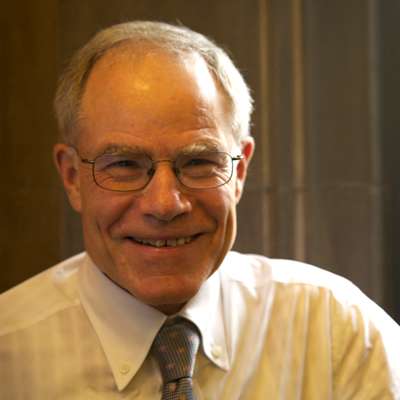 Bruce Kidd (

BA 1965 UC

): VIVEK GOEL FACULTY CITIZENSHIP Award
Bruce Kidd's relationship with U of T began in his teens when he trained here as an elite runner then, while an undergraduate, won gold and bronze medals at the 1962 Commonwealth Games and represented Canada at the 1964 Olympics. His 50-year career at U of T includes serving as dean of the Faculty of Physical Education and Health, warden of Hart House, and principal and vice-president of U of T Scarborough. An author, historian, thought leader and tireless human rights advocate, he has inspired generations of scholar-athletes. Read Kidd's citation.
---
brenda McCabe (

BASc 1994

): VIVEK GOEL FACULTY CITIZENSHIP Award
Thrice voted Professor of the Year by her students, Brenda McCabe is recognized for her decades-long service to the University. In 2008, she was appointed Chair of the Department of Civil Engineering—the first woman to chair any department in the Faculty of Applied Science & Engineering. To mark the occasion, she honoured the first five women who had graduated from the department by creating new scholarships in their name. She is a champion of environmental sustainability and was named one of Canada's Clean50. Read McCabe's citation.
---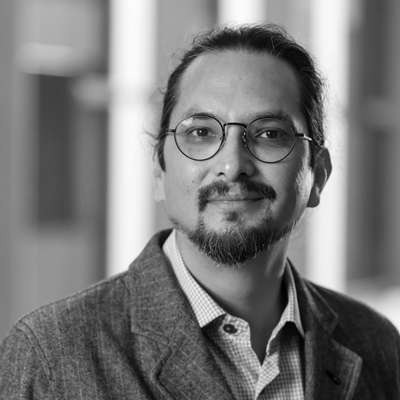 Douglas Sanderson (

Amo Binashii

)

 (JD 2003)

: Ludwik & Estelle Jus Memorial Human Rights Prize (Influential Leader)
Douglas Sanderson (Amo Binashii) is an internationally recognized expert in Indigenous and Aboriginal law and legal theory, historic injustice to Indigenous peoples and possible avenues for redress. Prior to his academic career, he played a foundational role in reforming Ontario's Human Rights Adjudication System, now widely acknowledged as a model of human rights decision-making. As well as leading the Faculty of Law in its goal of introducing Indigenous legal issues into the curriculum, Sanderson also co-chairs U of T's Truth and Reconciliation Implementation Committee. He is a member of the Opaskwayak Cree Nation. Read Sanderson's citation.
---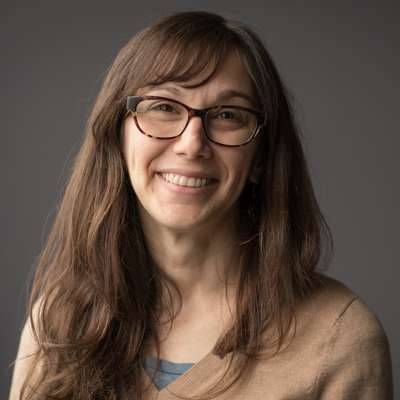 Chelsea Rochman: Carolyn Tuohy Impact on Public Policy Award
A pioneer in microplastic pollution research, Chelsea Rochman informs policies, builds research capacity and inspires youth to take action. Assistant professor in the Department of Ecology and Evolutionary Biology, she is a world-recognized leader regularly featured in the global media. She serves as a scientific advisor to the G7 and the European Union, and she co-founded the U of T Trash Team where dozens of U of T undergraduate and graduate students who work to increase waste literacy. Read Rochman's citation.
---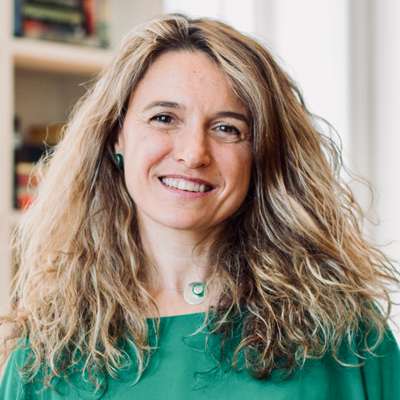 Teresa Kramarz (PhD 2012): Northrop Frye Award (Faculty)
Teresa Kramarz has raised the bar for the undergraduate experience at U of T. An associate professor in the Munk School, Kramarz has created innovative pedagogy that nurtures a new generation of global citizens. She's the architect of Woodsworth One and Munk One, programs that help first-year students become active global citizens. She developed and inspired the U of T community to adopt the "global classrooms" model—and her students' field research projects range from conducting ethnographies in Kensington Market to examining the politics of oil exploitation in the Amazon. Read Kramarz's citation.
---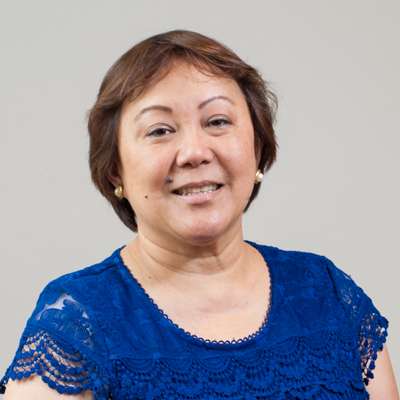 M. Cynthia Goh: Joan E. Foley Quality of Student Experience Award
Over the past three decades, Cynthia Goh has led the creation of U of T's ecosystem of experiential learning for the benefit of thousands of undergraduate and graduate students. Professor of physical chemistry and chemical biophysics, she founded Entrepreneurship 101, a flagship program at MaRS that has attracted 20,000 registrants each year, as well as Techno, one of Canada's first entrepreneurship programs. She founded the charity Pueblo Science and has personally mentored more than 200 student-entrepreneurs. Read Goh's citation.
---
STAFF WINNERS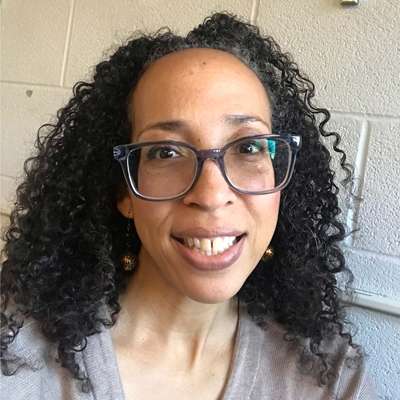 Paula Smellie (

BSc 1993 UC

): Ludwik and Estelle Jus Memorial Human Rights Prize (Emerging Leader)
Business Manager in the Department of Physiology since 2005, Paula Smellie is an insightful and compassionate advocate for equity, diversity and inclusion across the University. Among her many thoughtful contributions, she co-chairs the "Excellence through Equity Toolkit" Working Group, which supports the recruitment, retention and career development of underrepresented groups in graduate studies. An award-winning administrator, she's also pursuing a master's in leadership in higher education from OISE. Read Smellie's citation.
---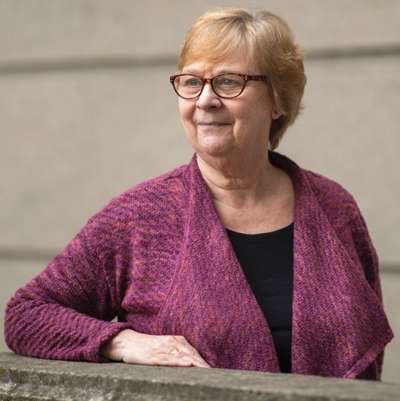 Lari Langford (

MLS 1981

): Northrop Frye Award (Staff)
Lari Langford has been dedicated to supporting the student experience since her first U of T position as Victoria College's residence don in 1979. Head of User Services at Robarts Library, she has overseen such innovations as the TCard, which revolutionized student identification and access to services across campus. An advocate for students' accessibility needs, she served on the steering committee to establish the Accessible Content ePortal. During the pandemic, Langford has worked tirelessly on students' behalf, setting up curbside pickup—often going to retrieve materials herself from other campus libraries. Read Langford's citation.
---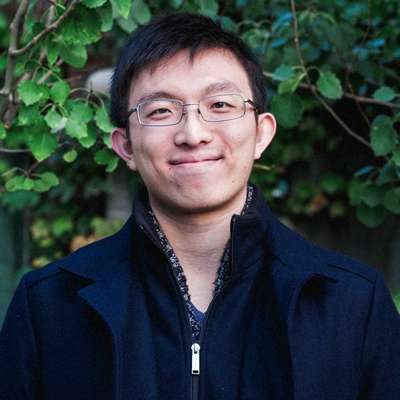 Peter Chengming Zhang

(BSc 2017 NEW)

: Joan E. FOley QUality of Student Experience Award
Peter Zhang has set a new standard of excellence for U of T's residence communities. As lead residence don at New College, Zhang inspired more than 100 students with his educational and social programs that connected them with alumni and combine academic with co-curricular activities. When the COVID-19 pandemic arrived, Zhang led a team of medical and pharmacy students to organize a grassroots initiative that supplied 25,000 face shields to health-care facilities in Toronto and Hamilton. Read Zhang's citation.
---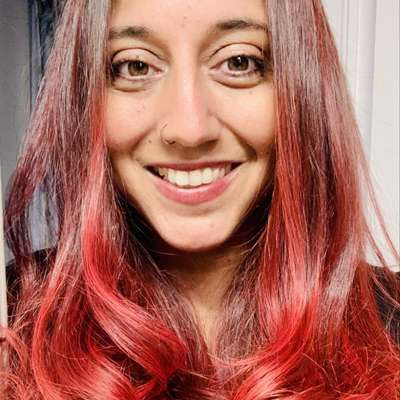 Reshma Dhrodia

(MSW 2012)

: Jill Matus Excellence in Student Services Award
Reshma Dhrodia is a tireless champion for equity, diversity, inclusion and access at the University of Toronto. Since 2012, she has created, designed and delivered training programs for thousands of U of T students and hundreds of other campus community members. In her sessions, she demonstrates an immense capacity for empathy as she creates space for participants to understand concepts such as equity, ableism, power and privilege. She is a passionate speaker on accessibility needs, reducing stigma and promoting student wellness. Read Dhrodia's citation.
---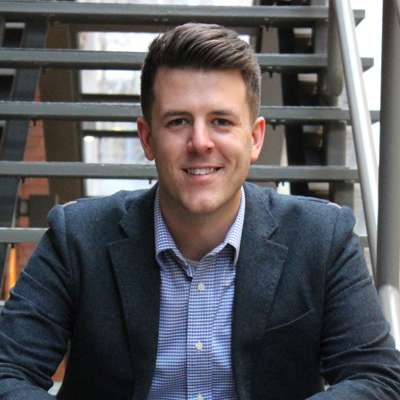 Steven Masse (BA WDW, MEd): Jill Matus Excellence in Student Services Award
Dean of Students at Innis College since 2018 and a student life professional for over a decade, Steve Masse creates positive change with innovation, respect and compassion. His achievements range from increasing the diversity of residence dons to developing a certificate in mental health skills and literacy. During the COVID-19 pandemic, he partnered with Mount Sinai Hospital to house parents with babies in intensive care when they needed a safe place to stay in Toronto. Read Masse's citation.
---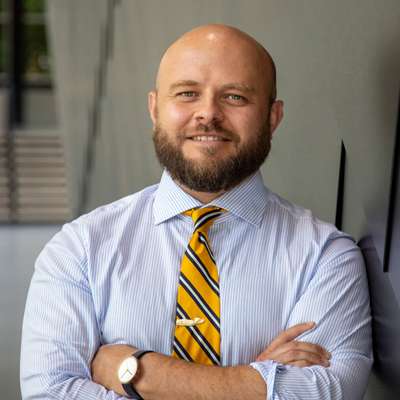 Lucas Barber

(BSc 2004 UTSC, MBA 2019)

: Chancellor's Award (Emerging Leader)
As U of T Mississauga's Director of Information and Instructional Technology Services, Luke Barber led a complete transformation of campus technology when the COVID-19 pandemic hit. Barber's team quickly rolled out reliable and secure remote capabilities, upgraded classrooms with professional camera systems to support remote instructional delivery, and took the lead setting up Zoom for the rest of the tri-campus community. He is admired as a generous manager and an authentic leader who brings out the best in everyone. Read Barber's citation.
---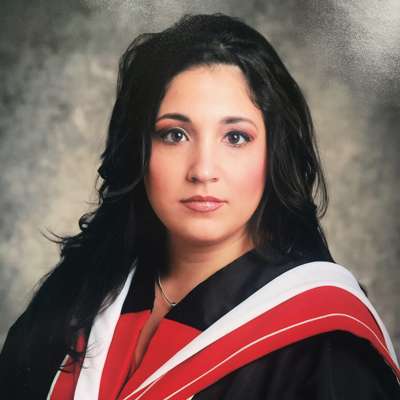 Gina Trubiani

(Hon BSc 2003 SMC, PhD 2008)

: Chancellor's Award (Emerging Leader)
U of T's Director of Occupational Health and Safety, Gina Trubiani rose to the challenge of leading the University's health and safety response to the pandemic with calm, generosity and resilience. Her team serves as the nexus for all COVID-related concerns from students, employees, contractors and visitors, and provide a multitude of safety resources and assistance for all who live and work on campus. Trubiani is described as a true leader who gives everyone the reassuring sense that "we've got this, we'll adapt and persevere." Read Trubiani's citation.
---
Horatio Bot

 (BA 1990 WDW)

: Chancellor's Award (Influential Leader)
Executive director of budget, planning and finance in the Faculty of Arts and Science, Horatio Bot stepped up to play a crucial role in the achievement of a key objective for the university sector—the creation of the Ontario University Pension Plan. Through his influential leadership, Horatio successfully engaged non-unionized employees across the University of Toronto, and liaised with colleagues at Queen's University and the University of Guelph to successfully facilitate the realization of this initiative. Horatio is praised as an exceptional ambassador and a persuasive communicator. Read Horatio's citation.
---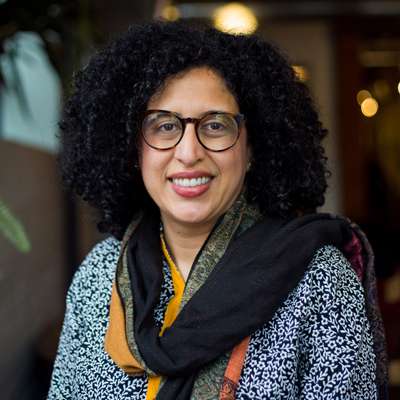 Archana Sridhar: Chancellor's Award (Influential Leader)
Assistant Provost since 2012, Archana Sridhar is a master of crisis management, highly regarded for her wisdom, discretion and leadership. Her organizational skills were evident during the onset of the pandemic, when she served at the forefront of U of T's crisis response to COVID-19. A compassionate consensus-builder, she is a champion of equity, diversity and inclusion, a sought-after advisor to senior leaders, and a generous mentor to colleagues. Read Sridhar's citation.
---
Terry Gardiner

 (MSW 2009)

: Chancellor's Award (Distinguished Leader)
At U of T since 2009, Terry Gardiner is an influential change-maker in the advancement of equity, diversity and inclusion. From social work to physical education to law, Gardiner has planned and implemented programs that support improved mental health and wellness. He also contributes to arts, dance and wellness initiatives at Hart House for racialized students as well as similar programs for members of the wider community. He is a community-builder, a mentor and a true leader, deeply committed to students and their well-being. Read Gardiner's citation.
---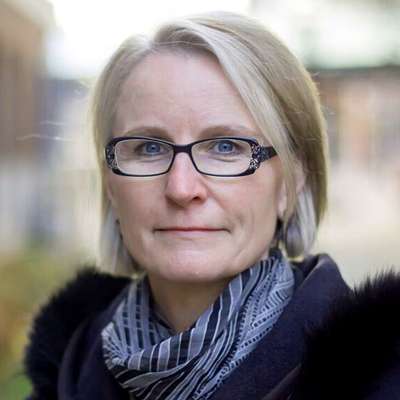 Mary C. Lyne

 (BSc 1987 SMC)

: Chancellor's Award (Distinguished Leader)
Chief Administrative Officer in the Rotman School of Management, Mary Lyne has been a leading force in creating a culture of professionalism, respect and inclusivity. Colleagues across both the Rotman School and the University frequently turn to her for wisdom, advice and strategic insight. As a result, she has catalyzed and inspired wide-ranging collaborations, with profound impact on initiatives from equity, diversity and inclusion to financial transparency to the COVID-19 pandemic response. Read Lyne's citation.
---
STUDENT WINNERS
The University of Toronto Alumni Association recognizes the finalists for the Adel Sedra Award as UTAA Graduate Scholars.  The UTAA is celebrating three finalists this year: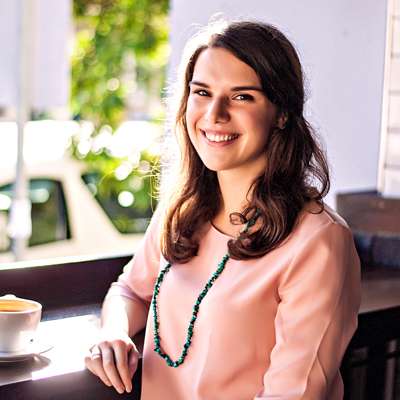 Victoria Haldane (

BSc 2012 VIC

): UTAA Graduate Scholar
Victoria Haldane is an exceptional leader who empowers others to become active participants in environmental sustainability and planetary health. She co-led the inaugural Greening Healthcare Case Challenge which encouraged students to pitch an initiative to improve environmental sustainability in health care—even more crucial with the rise in health-care waste during the pandemic. Haldane works with and leads international research teams, and her dissertation evaluates a program to support people receiving tuberculosis treatment in Tibet. Read Haldane's citation
---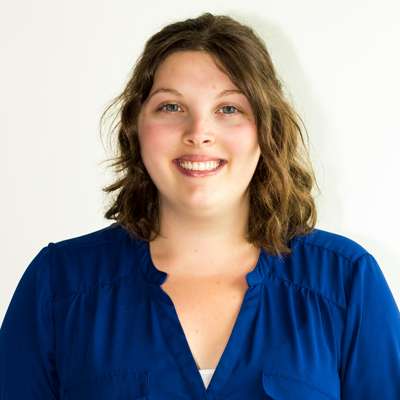 Amy Jenne: UTAA Graduate Scholar
A PhD candidate in environmental chemistry, Jenne has a unique ability to communicate complex topics and instill a love of science. She served for three years as the U of T Scarborough coordinator of Let's Talk Science, a national organization promoting STEM subjects to the public. She also managed a magic-themed science event that brought 700 community members to UTSC on Halloween. Her passions for teaching, research and outreach have had a significant and positive impact on campus life. Read Jenne's citation.
---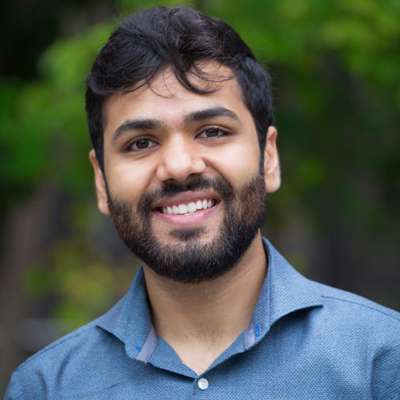 Kramay Patel (BASc 2016): UTAA Graduate Scholar
Kramay Patel is a true polymath, with a genuine gift to lead and educate. An exemplary scientist-scholar, he is an MD/PhD candidate focusing on epilepsy research. He led the inaugural CRANIA Conference, which welcomed more than 300 participants from academia and industry. In March 2020, he founded Stitch4Corona, organizing 700 volunteers who sewed 15,000 face masks. He was selected as one of two University of Toronto Ambassadors who welcomed the graduating class of 2020 to their virtual convocation. Read Patel's citation.
---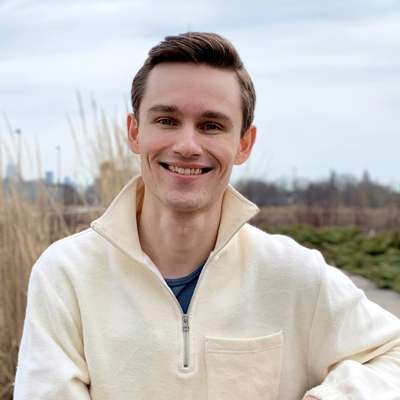 Matthaeus Ware: Adel S. Sedra Distinguished Graduate Award
A rising star in biomedical research, Matthaeus Ware is a gifted leader who possesses a rare combination of insight, creativity and compassion. He is the outgoing co-editor-in-chief of Toronto Notes, the internationally acclaimed medical textbook organization, and he co-directs the Adventures In Science program, in which graduate and medical students mentor high school students. He plays the violin, sings and co-directs the Noteworthy Music Program, which brings U of T volunteers with musical talents into hospitals—all while completing U of T's dual MD/PhD program and conducting cutting-edge cancer neuroscience research. Read Ware's citation.
---
The UTAA recognizes the finalists for the John Moss Scholarship as UTAA Scholars.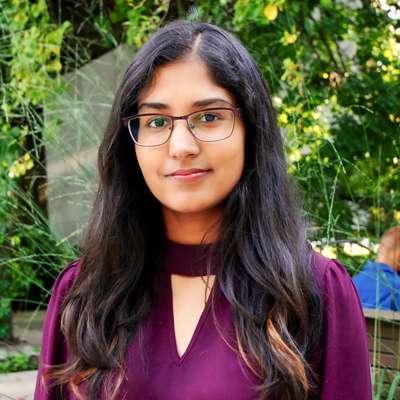 Amar Aziz: UTAA Scholar
Amar Aziz is an outstanding leader dedicated to the health and well-being of her community and her fellow students. On campus, she's co-president of the Victoria College Athletic Association, and vice-president of the Victoria College chapter of World University Service of Canada. In the wider community, she volunteers for Beautiful Minds, a grassroots organization dedicated to mental health advocacy, and she is a program leader for Toronto Parks and Recreation, where she works with youth in arts and sports camps. Read Aziz's citation.
---
Ali

é

nor Rougeot-Marioniez: UTAA Scholar
A fearless advocate for climate justice, Aliénor Rougeot-Maroniez founded Fridays for Future Toronto, a chapter of the global youth climate movement. Fluent in English and French, she is an accomplished public speaker and community mobilizer, and was named one of the Top 30 Under 30 Sustainability Leaders by Corporate Knights. Now completing her double major in economics and public policy, she plans to pursue a graduate degree to continue her work in service of climate action and economic prosperity for all. Read Rougeot's citation.
---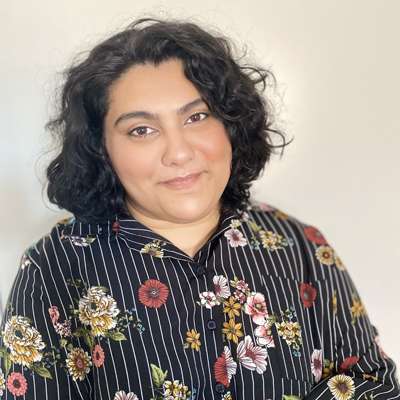 Kanishka Sikri: UTAA Scholar
A passionate community builder and brilliant thought leader, Kanishka Sikri examines the many layers of violence, particularly against women of colour. During her honours BA in international and critical development studies, Sikri explored the shift of violence from grand and fast acts to slow hidden processes, focusing on the objectification and violation of black and brown female bodies. Her website and blog have reached 1.5 million viewers. In her doctoral studies, Sikri will continue her work as a scholar-activist who cultivates worlds without violence's genocidal bounds. Read Sikri's citation.
---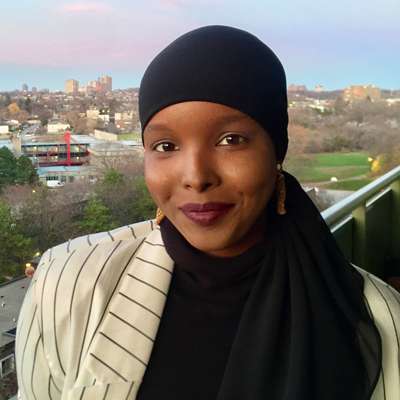 Ikran Jama: John H. Moss Scholarship
Ikran Jama has impressed with her maturity, her multiple academic and community commitments, and her work to uplift marginalized communities. From providing translation services for refugee claimants to establishing U of T's Student Success Day for racialized high school students, she has a remarkable record of compassionate and effective leadership. Jama also represents 26,000 undergraduates as president of the Arts and Science Students' Union. She recently won the Rhodes Scholarship for her leadership skills and extraordinary intellectual rigour and she's headed next to Oxford for a double master's degree in criminology and refugee studies. Read Jama's citation.