Awards of Excellence 2021 Recipients
CONGRATULATIONS TO ALL OF THIS YEAR'S AWARDS OF EXCELLENCE RECIPIENTS!
We are delighted to announce the 2021 winners. Click on each name to read more about each of these remarkable U of T students, faculty and staff members.
FACULTY WINNERS:
Vivek Goel Faculty Citizenship Award
Professor Bruce Kidd, Faculty of Kinesiology and Physical Education
Professor Brenda McCabe, Faculty of Applied Science and Engineering
Ludwik and Estelle Jus Memorial Human Rights Prize – Influential Leader
Professor Douglas Sanderson, Faculty of Law
Carolyn Tuohy Impact on Public Policy Award
Professor Chelsea M. Rochman, Department of Ecology and Evolutionary Biology, Faculty of Arts and Science
Northrop Frye Award (Faculty)
Professor Teresa Kramarz, Munk School of Global Affairs and Public Policy
Joan E. Foley Quality of Student Experience Award
Professor M. Cynthia Goh, Department of Chemistry, Faculty of Arts and Science
STAFF WINNERS:
Ludwik and Estelle Jus Memorial Human Rights Prize – Emerging Leader
Paula Smellie, Department of Physiology, Temerty Faculty of Medicine
Northrop Frye Award (Staff)
Lari Langford, University of Toronto Libraries
Joan E. Foley Quality of Student Experience Award
Peter Chengming Zhang, Office of Residence and Student Life, New College
Jill Matus Excellence in Student Services Award
Reshma Dhrodia, Accessibility Services, St. George Campus
Steve Masse, Office of the Dean of Students, Innis College
Chancellor's Award – Emerging Leader
Gina Trubiani, Office of Environmental Health and Safety
Lucas Barber, Information and Instructional Technology, University of Toronto Mississauga
Chancellor's Award – Influential Leader
Horatio Bot, Financial Services, Faculty of Arts and Science
Archana Sridhar, Office of the Vice-President and Provost
Chancellor's Award – Distinguished Leader
Mary C. Lyne, Rotman School of Management
Terry Gardiner, Student Services, Faculty of Law
STUDENT WINNERS:
UTAA Graduate Scholars
Victoria Haldane, Institute of Health Policy, Management & Evaluation, Dalla Lana School of Public Health
Amy Jenne, Department of Chemistry, University of Toronto Scarborough
Kramay Patel, Institute of Biomedical Engineering, Faculty of Applied Science and Engineering, Temerty Faculty of Medicine
Adel S. Sedra Distinguished Graduate Award
Matthaeus Ware, Department of Molecular Genetics, Faculty of Medicine
UTAA Scholars
Amar Aziz, Victoria College, Faculty of Arts and Science
Aliénor Rougeot-Maroniez, Victoria College, Faculty of Arts and Science
Kanishka Sikri, University of Toronto Scarborough
John H. Moss Scholarship
Ikran Jama, Victoria College, Faculty of Arts and Science
---
winners
goel1
Vivek Goel Faculty Citizenship Award
Bruce Kidd (BA 1965 UC)
Faculty of Kinesiology and Physical Education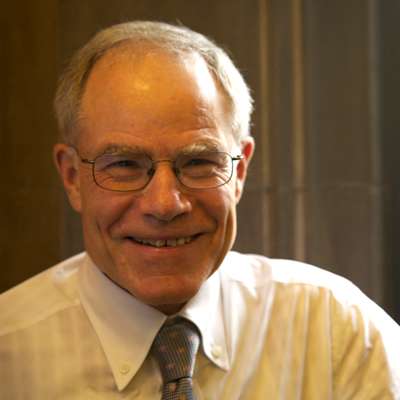 In his 50 years of service to U of T, Bruce Kidd has created a transformative learning environment on campus, while serving as the University's human rights ambassador to the world.
Kidd's relationship with U of T began in his teens when he trained as an elite runner on its facilities. While an undergraduate here, he won gold and bronze medals at the 1962 Commonwealth Games, represented Canada at the 1964 Olympics and was twice selected Canada's Male Athlete of the Year. Kidd went on to lead the Canadian movement against apartheid in sports and continued his lifelong sports and human rights advocacy in service of HIV awareness and gender and racial equality.
At U of T, his many roles included dean of the Faculty of Physical Education and Health, warden of Hart House, and principal and vice-president of U of T Scarborough. He successfully campaigned to bring the Pan Am and Parapan Games and the North American Indigenous Games to campus, and oversaw the completion of the Pan Am Sports Centre and the initiation of Indigenous House.
A champion of equity, Kidd broke ground no matter where he served at U of T—from spearheading a conference in honour of women at Hart House to ensuring gender-neutral washrooms were installed in athletics facilities. He found time to meet with any racialized or queer member of the community who sought support or mentorship, and his legendary walking meetings fostered collegiality among faculty, staff and students alike.
Kidd was awarded an honorary LLD from Dalhousie University, as well as a star on the Scarborough Walk of Fame—an accolade he proudly adds to his many national and international awards. He was named an Officer of the Order of Canada in 2004.
Olympic athlete, educator, mentor, administrator, historian, author, thought leader and human rights activist, Kidd has inspired generations of U of T scholar-athletes and indeed all those who have had the privilege to know him.
goel2
Brenda Y. McCabe (BASc 1994)
Department of Civil and Mineral Engineering, Faculty of Applied Science & Engineering
Brenda McCabe is recognized for her exemplary, career-long service to the University, championing the student experience, representing the engineering profession with distinction, and advancing environmental sustainability.
McCabe joined the Department of Civil Engineering in 1997. Appointed associate chair, undergraduate in 2004, she created guidelines for instructors still in use today. In 2006, McCabe became the first woman to serve as vice-dean, graduate studies for the Faculty of Applied Science & Engineering, where she championed new courses that brought professional and management learning to the MEng program.
In 2008, McCabe was appointed chair of the Department of Civil and Mineral Engineering — the first woman to chair any department in the Faculty's history. She integrated a significant focus on sustainability, she encouraged the creation of student clubs that promote environmental issues, and she championed the redevelopment of the Gull Lake Survey Camp facilities.
As chair, McCabe created five new scholarships, named for the first five women to graduate from the department. She also encouraged the heads of other civil engineering departments across Canada to do the same.
Prior to her retirement in December 2020, McCabe distinguished herself in many other leadership roles. She served as academic director of the Engineering Career Centre and provostial advisor on student enrolment, and she played a major role in the development of the Myhal Centre for Engineering Innovation and Entrepreneurship.
Currently president-elect of the Canadian Society of Civil Engineering, McCabe was elected a fellow of the Engineering Institute of Canada in 2018 and named one of Canada's Clean50, a recognition for leaders in sustainability, in 2012.
Thrice voted Professor of the Year by Civil Club students, her many other honours include U of T's Joan E. Foley Quality of Student Experience Award in 2015. McCabe's colleagues have the highest praise for her dedication, leadership and long-term vision.
jusfacu
Ludwik and Estelle Jus Memorial Human Rights Prize – Influential Leader
Douglas Sanderson (Amo Binashii) (JD 2003)
Faculty of Law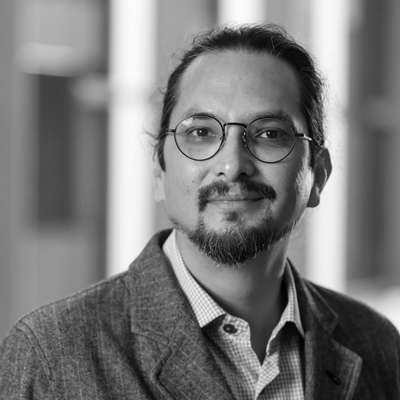 Douglas Sanderson (Amo Binashii) is an internationally recognized expert in Indigenous and Aboriginal law and legal theory, historic injustice to Indigenous peoples and possible avenues for redress. With a focus on Aboriginal institutions, post-colonial reconciliation and rebuilding community, he is a champion of the complex and vital issue of reconciliation.
An associate professor in the Faculty of Law, Sanderson has inspired dozens of students to pursue careers in Aboriginal and human rights policy and litigation. He has also guided his colleagues in responding to Call 28 of the Truth and Reconciliation Commission, finding ways to introduce Indigenous legal issues into the curriculum.
Prior to his academic career, Sanderson was pivotal in the 2006 overhaul of Ontario's Human Rights Adjudication System. With his tireless advocacy, intellectual strengths and consensus-building skills, he played a foundational role in reforming Ontario's system, now widely acknowledged as a model of human rights adjudication.
Since coming to U of T in 2009, Sanderson's scholarship, teaching and outreach have inspired students, scholars and policymakers to find creative solutions to the human rights challenges that are the legacy of Canada's colonial past. He is applauded for his unique ability to speak to both the general public and the legal and judicial academy.
While a law student at U of T, Sanderson was managing editor of the inaugural edition of the Indigenous Law Journal. He went on to earn his LLM from Columbia University as a Canada-U.S. Fulbright Scholar.
A member of the Opaskwayak Cree Nation, Sanderson co-chairs U of T's Truth and Reconciliation Implementation Committee. Like many who are firsts in their fields, he is frequently called upon for his expertise by students, campus colleagues, policymakers and the wider community. His peers have the highest praise for his willingness to navigate these heavy demands with wisdom, grace and good humour.
tuohy
Carolyn Tuohy Impact On Public Policy Award
Chelsea M. Rochman
Department of Ecology and Evolutionary Biology, Faculty of Arts & Science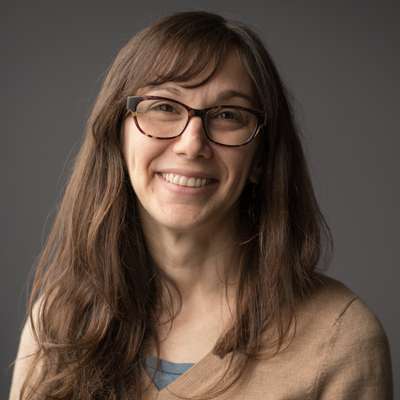 An internationally recognized leader in microplastic pollution research, Chelsea Rochman informs policies, builds research capacity and inspires youth to take action.
Assistant professor in the Department of Ecology and Evolutionary Biology, Rochman researches the sources, effects of and solutions to microplastic pollution, locally and globally. She leads a large, productive research lab of 28 trainees, including seven graduate students.
When Rochman was herself searching for a graduate program in plastic pollution, she was told that was not a topic worth exploring. She persisted and completed her PhD in the Joint Doctoral Program in Ecology of the University of California, Davis, and San Diego State University in 2013.
Eight years later, she is a world-recognized leader in the field. A scientific advisor to the Ocean Conservancy and a National Geographic Explorer, she is regularly featured in global news media such as the CBC, BBC, National Public Radio, The New York Times and The Washington Post.
She has published widely in journals such as Science, Nature and Proceedings of the National Academy of Sciences.
A passionate researcher, mentor and advocate, Rochman co-founded the U of T Trash Team, a science-based community outreach group of dozens of U of T undergraduate and graduate students. The team works to increase science and waste literacy through programs such as educational visits to local classrooms.
Rochman also works globally to increase research capacity and communicate science to policy makers. For example, she works in Vietnam with the government agency VASI to bring monitoring methodologies to local coastlines and strengthen research and mitigation strategies in the country.
She routinely works with industry and government to shape science-based policy, such as providing testimony on Parliament Hill and serving as a scientific advisor to the G7 and the European Union.
fryefacu
Northrop Frye Award (Faculty)
Teresa Kramarz (PhD 2012)
Munk School of Global Affairs and Public Policy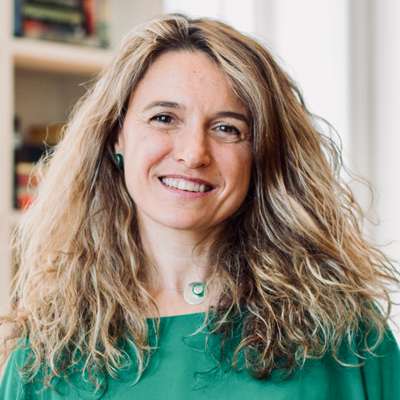 A remarkable educator and scholar, Teresa Kramarz has raised the bar for the undergraduate experience at U of T, creating innovative pedagogy that nurtures a new generation of global citizens. Her work has inspired the entire University to adopt the "global classroom" model and incorporate research opportunities into the undergraduate curriculum from day one.
An associate professor, teaching stream, in the Munk School of Global Affairs and Public Policy, Kramarz is the architect of Woodsworth One and Munk One. These globally focused experiential programs offer labs, mentorships, exchange programs and international field research opportunities for first-year students.
In 2016-2017, Kramarz was named a U of T Teaching Fellow and developed the tri-campus Global Classrooms program, in which U of T and international classrooms collaborate online to complete coursework and conduct research together.
In 2018, she developed the tri-campus Global Scholars initiative, and she is currently creating a new undergraduate liberal arts program at the Munk School.
Drawing on her own life experience as an international student, Kramarz inspires her students to become active global citizens. They engage in everything from exploring Toronto's Kensington Market to conduct ethnographic research to travelling to Ecuador to examine the politics of oil exploitation in the Amazon.
Kramarz's colleagues note that her passion for teaching has helped the University attract and retain many outstanding students, including several Pearson, Loran and Rhodes Scholars.
Her peers praise her outstanding scholarship and extraordinary dedication to the student experience. She is deeply respected for her ability to create welcoming classrooms and empower her students to lead change and make a positive difference in the world, long before they graduate.
foleyfacu
Joan E. Foley Quality of Student Experience Award
M. Cynthia Goh
Department of Chemistry, Faculty of Arts & Science
A pioneer in the training of student-entrepreneurs, Cynthia Goh is an inspiring educator, innovator and mentor who has led the creation of U of T's ecosystem of experiential learning for the benefit of thousands of undergraduate and graduate students.
For example, in 2003, Goh launched Entrepreneurship 101, a non-credit series for science students; the first day attracted more than 90 students. The following year, Goh partnered with MaRS; opening day was attended by more than 400 students. This flagship program registers 20,000 people each year, including members of the general public.
Goh also created Techno, one of Canada's first entrepreneurship programs, which has nucleated the formation of more than 160 science-based startups.
Professor of physical chemistry and chemical biophysics, Goh is herself co-founder of several successful startups with her students, including Axela Biosensors Inc. and Vive Crop Protection. She has developed new academic curricula on innovation and entrepreneurship, and has personally mentored more than 200 student-entrepreneurs. She also co-founded the charity Pueblo Science to reduce poverty by advancing science education.
Goh was the inaugural academic director of U of T Entrepreneurship, as well as founder of U of T's Impact Centre, a campus-based accelerator for science-based startups.
Her many honours include the U of T Invention of the Year Award in 2016 for Phantin, a self-cleaning technology for solar panels, and the UTAA Faculty Award in 2011.
Colleagues and alumni describe Goh as a champion of the student experience, an inspirational educator and a generous mentor, whose seminal work has forged a thriving entrepreneurial culture within the University and beyond.
---
jusstaff
Ludwik and Estelle Jus Memorial Human Rights Prize – Emerging Leader
Paula Smellie (BSc 1993 UC)
Department of Physiology, Temerty Faculty of Medicine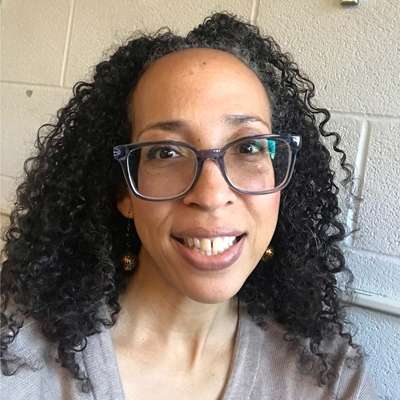 Paula Smellie is an insightful and compassionate advocate for equity, diversity and inclusion at the University of Toronto.
Business Manager in the Department of Physiology since 2005, Smellie is highly regarded across campus for her thoughtful and collaborative approach to creating an inclusive environment for learners, staff and faculty members alike.
She contributes to many initiatives, including co-chairing the Department of Physiology's Equity, Diversity and Inclusion Committee, and co-chairing the Equity, Diversity and Inclusion Sub-Committee of the Temerty Faculty of Medicine's Group on Business Affairs.
She has taken the lead to invite guest speakers and organize wellness initiatives at department retreats. She has co-facilitated training sessions for students, hospital staff and faculty members on how to practise allyship. Recently, she has stepped up to another co-chair role with the "Excellence through Equity Toolkit" Working Group, which supports the recruitment, retention and career development of underrepresented groups in graduate studies.
She was an executive member of U of T's Connections and Conversations Affinity Group for Racialized Staff, where she was instrumental in expanding membership, broadening communication channels, and bringing programs and events to the Temerty Faculty in partnership with other U of T equity offices.
She has been honoured with the David Keeling Award for Administrative Excellence and is currently enrolled in a master's program in leadership in higher education at the Ontario Institute for Studies in Education.
Smellie is recognized as an outstanding colleague who creates space for all voices to be heard and who leads with enthusiasm, empathy and kindness.
fryestaff
Northrop Frye Award (Staff)
Lari Langford (MLS 1981)
User Services, University of Toronto Libraries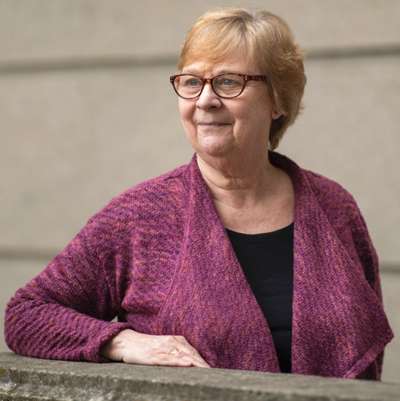 In her distinguished 40-year career, Lari Langford has exemplified the spirit of service at the University of Toronto Libraries. With her steadfast willingness to above and beyond, she has had a positive impact on thousands of U of T students across all disciplines and campuses.
Langford began her commitment to the student experience in her first U of T position as Victoria College's residence don in 1979. She went on to excel in a wide range of positions in libraries across campus.
Now Head of User Services at Robarts Library, Langford has overseen such innovations as the TCard, which revolutionized student identification and access to services. She has maintained an unbroken record of reference service to students, and she has been responsible for hiring hundreds of students to work in the libraries.
She is an advocate for students' accessibility needs, helping to establish the Accessible Content ePortal (ACE), which has grown into a province-wide repository of accessible-format texts that supports students with print disabilities. Langford also established Robarts Library's much-appreciated extended hours service 20 years ago, and helped plan the new Robarts Common space.
Since the onset of COVID-19, Langford has worked tirelessly on students' behalf. She was instrumental in establishing curbside pickup—often personally retrieving materials from other campus libraries. Her unit's contributions to "Ask a Librarian" saw student engagement increase by 60 per cent during the pandemic.
Langford retires in June 2021. Her colleagues praise her as an outstanding librarian, who is deeply valued for her many selfless contributions, her sage input and her high personal standards.
foleystaff
Joan E. Foley Quality of Student Experience Award
Peter Chengming Zhang (BSc 2017 NEW)
Office of the Dean, New College Residence Life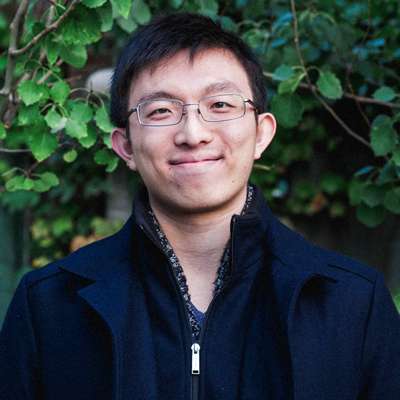 Peter Zhang has made outstanding contributions to the student experience at the University of Toronto. He has reimagined student life programming and set a new standard of excellence for U of T's residence communities.
As lead residence don at New College, Zhang inspired more than 100 students with his educational and social programs that drew from their lives, connected them with alumni, and combined the academic with the co-curricular. His annual trips to the Earth Sciences Greenhouse and the Anatomy Museum consistently attracted strong attendance, including record engagement by returning upper-year students.
Zhang is deeply committed to student well-being. His ability to calmly and compassionately create a support plan for a student in crisis has had a significant impact on creating a safe and supportive community for all.
When the COVID-19 pandemic arrived, Zhang led a team of medical and pharmacy students to organize a grassroots initiative that supplied 25,000 3D-printed face shields to 167 health-care facilities in Toronto and Hamilton.
At the same time, Zhang has maintained an exemplary academic record, completing his Honours Bachelor of Science with High Distinction in 2017. He is now pursuing the dual PharmD-MBA program and demonstrates his commitment to service in many ways—for example, providing clinical care in the community, contributing to a global research project studying polio eradication in India, and publishing op-eds about health matters relating to the pandemic.
His professors and peers describe him as humble, generous and dedicated, with a rich emotional intelligence that complements his academic brilliance.
matus1
Jill Matus Excellence in Student Services Award
Reshma Dhrodia (MSW 2012)
Accessibility Services, Student Life, St. George campus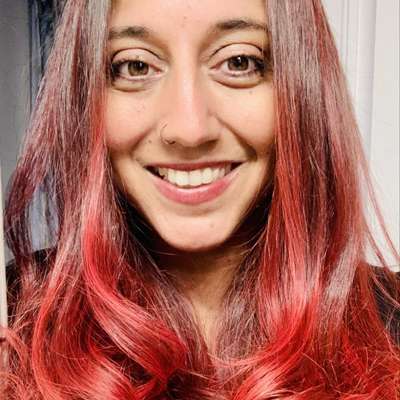 Reshma Dhrodia is a tireless champion for equity, diversity, inclusion and access (EDIA) at the University of Toronto.
Currently the On Location Accessibility Team Lead at the St. George campus, Dhrodia has demonstrated an unwavering commitment to those with accommodation and accessibility needs. Her leadership has had a direct, positive impact on the student experience. As chair of the EDIA committee within Accessibility Services, she has helped organize nearly 20 different equity- and inclusion-based training opportunities for staff members.
Dhrodia has consistently initiated new activities and programs and collaborated with campus partners to realize meaningful change. Most recently, in partnership with the Accessibility for Ontarians with Disabilities Act Office, she created, designed and delivered a training program on accessibility and inclusion for hundreds of staff and faculty, many in leadership and front-line student service positions. In her sessions, Dhrodia demonstrates an immense capacity for empathy as she creates space for participants to understand concepts such as ableism, power, and privilege and move toward the elimination of attitudinal and other barriers to inclusion.
Dhrodia frequently speaks to new social work students about disability, accessibility, and student wellness. Last year, she was a recipient of the Factor-Inwentash Faculty of Social Work Mentoring Program Outstanding Alumni Award. She is also a board member of the University Affairs Board, the Leonard Foundation and the Urban Alliance on Race Relations.
Supervisors and peers commend Dhrodia for her depth of understanding, her ability to cultivate an environment of openness, and her far-reaching impact. Her tireless work has served as a blueprint not only for Accessibility Services, but for many others across the University and beyond.
matus2
Steve Masse (BA WDW, MEd)
Office of the Dean, Innis College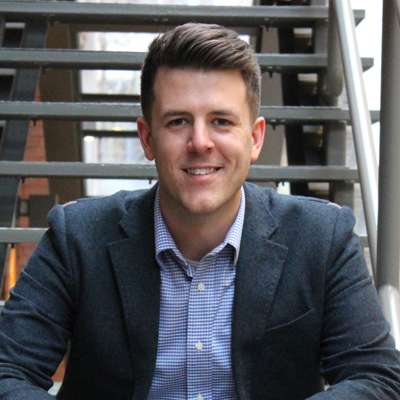 Steve Masse has excelled as a student life professional for more than a decade. His devotion to students is unparalleled, as evidenced by his innovative, respectful and compassionate approach. Dean of Students at Innis College since 2018, Masse has created positive change in every part of student life and residence.
Masse increased the size of the residence don team to provide additional student support, spearheaded a new collaborative training model for residence life staff and ensured greater diversity in hiring through intentional recruitment efforts. He also collaborated on a funding model for refugee students coming to Innis. In consultation with students, he devised a master plan for improving amenity spaces at the residence and oversaw ambitious capital projects including the modernization of elevators and the fire alarm system.
Masse consulted widely with the student body and developed a certificate program in mental health skills and literacy. He has also led a highly successful social innovation certificate in partnership with The Agency and an e-mentorship program that supports the College's recruitment and retention efforts.
During the pandemic, Masse worked tirelessly with his staff to ensure that Innis remained safe and accessible to those who required housing. In summer 2020, he collaborated with Mount Sinai Hospital to provide accommodation at no charge to families from outside Toronto whose babies were admitted to the hospital's neonatal intensive care unit.
Colleagues and students alike describe Masse in superlatives. He is a highly effective leader who is, above all, a gifted listener. Everything that he and his team do is rooted in compassion, respect and student service.
chancellore1
Chancellor's Award – Emerging Leader
Gina Trubiani (Hon BSc 2003 SMC, PhD 2008)
Office of Environmental Health and Safety, Division of the Vice-President, Research and Innovation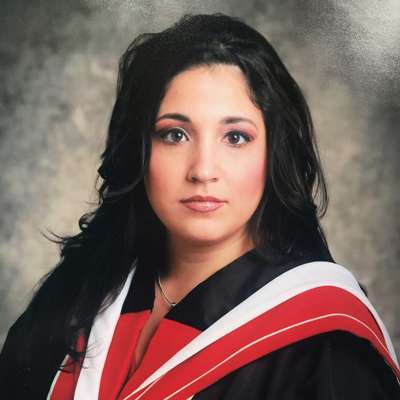 Gina Trubiani has made truly outstanding contributions to the health and safety of the U of T community.
Associate director of Environmental Health and Safety since 2012 and director of Occupational Health and Safety since 2017, Trubiani has long demonstrated her impressive leadership skills, collaborative style and creative problem-solving. In early 2020, she stepped up to lead the University's health and safety response to the COVID-19 pandemic.
Trubiani and her team have tirelessly served as the nexus for all COVID-related concerns from students, employees and visitors, as well as the first point of contact regarding suspected cases.
Under Trubiani's leadership, her team has ensured that essential on-campus work proceeds in compliance with all public health requirements, adding COVID-19 case management, contact tracing, and the development of new procedures to her already busy portfolio. Trubiani also collaborated on health and safety guidelines for students abroad, and the added responsibility of supporting the federated colleges, including all residences.
With her guidance, the entire U of T community has been kept abreast of the ever-changing public health directives and instructions—facilitating a safe environment for all who live and work on campus.
Trubiani has a military background in health-care administration and a PhD in molecular neuroscience from U of T. She is also a Registered Psychotherapist and Occupational Mental Health Practitioner specializing in workplace stress.
Colleagues note that Trubiani rose to the challenge of her many new responsibilities with calm, generosity and resilience. Highly regarded for her diplomacy and judgment, she is described as a true leader who instills confidence and gives everyone the reassuring sense that "we've got this, we'll adapt and persevere."
chancellore2
Lucas Barber (BSc 2004 UTSC, MBA 2019)
Information and Instructional Technology Services, University of Toronto Mississauga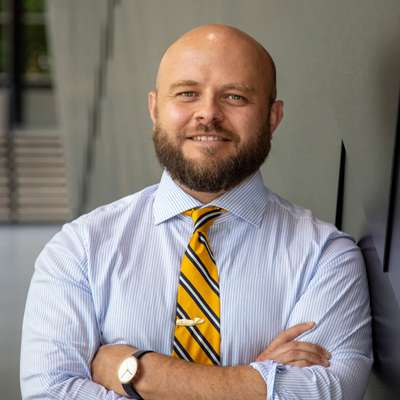 Luke Barber is recognized for his integrity, pursuit of excellence and talent for leading transformational organizational change.
As Director of Information and Instructional Technology Services (I&ITS), Barber is responsible for the technology systems and services of the University of Toronto Mississauga. With the onset of the COVID-19 pandemic, many of these services had to be redesigned from the ground up.
Barber's team quickly rolled out remote capabilities to equip the entire campus with online resources that not only were reliable, but also provided high levels of cybersecurity to protect all community members and their valuable work.
With Barber at the helm, campus technology was transformed. Classrooms were upgraded with professional camera systems to support remote instructional delivery. The I&ITS ServiceNow portal allowed instructors to access their support services in one streamlined location. The UTM implementation of Zoom was such a success that Barber and his team took the lead rolling out the system to the rest of the tri-campus community.
Barber is committed to his own lifelong learning. In 2019, Barber completed his MBA at the Rotman School of Management, graduating with Dean's List honours. He has been selected for the 2021 CUCCIO Leadership Development Program, a highly selective program for IT leaders. A firm believer in mentoring, he has participated for many years in the Rose Patten Mentorship Program.
His supervisors and colleagues praise him as a generous manager who consistently demonstrates his appreciation for others. He is admired as an authentic leader who brings out the best in everyone.
chancellori1
Chancellor's Award—Influential Leader
Horatio Bot (BA 1990 WDW)
Budget, Planning and Finance, Faculty of Arts & Science
Over the last six years, Horatio Bot stepped up to play a crucial leadership role in the achievement of a key objective for the University—the creation of the University Pension Plan, Ontario (UPP).
Thanks in large part to Horatio's influential leadership, non-unionized staff have a voice in this jointly sponsored plan that represents the employees and administrations of the University of Toronto, Queen's University and the University of Guelph.
On top of his own responsibilities as executive director of budget, planning and finance in the Faculty of Arts & Science, Horatio provided expertise, diplomacy and exceptional negotiation skills to successfully and positively engage non-unionized employees at the University of Toronto and collaborate with colleagues across the three institutions. He also helped form a new standard in defined benefit pension management within the university sector.
Throughout the lengthy process, Horatio persuasively communicated the value of transitioning to the UPP for both the institutions and their employees. He facilitated many large group discussions related to complex pension matters to achieve the majority consent of non-union staff. This accomplishment was a critical component to ensuring a successful and enduring outcome for the UPP.
Horatio was elected in 2016 as chair of the newly formed Ontario Association of Non-Unionized University Employees and was subsequently nominated and confirmed as a member of the UPP Board of Trustees starting in 2020.
His colleagues praise him as an exceptional ambassador who patiently guided and motivated his peers throughout previously uncharted waters, with his outstanding negotiation, advocacy and interpersonal skills.
chancellori2
Archana Sridhar
Division of the Vice-President and Provost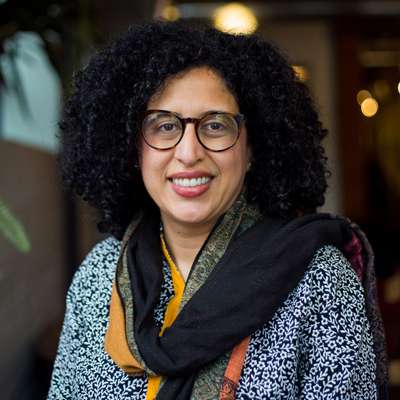 A gifted administrator, invaluable colleague and inspiring mentor, Archana Sridhar is highly regarded across the University for her intelligence, discretion and leadership.
Serving as Assistant Provost since 2012, Sridhar has a reputation for wisdom and efficiency that reaches well beyond the Office of the Vice-President and Provost. Her commitment to excellence is evident in her many roles as crisis manager, project leader, advisor, advocate, mentor, manager and colleague.
Sridhar is widely regarded as a master of crisis management. She was chosen to lead the working group that revised U of T's Crisis and Emergency Response Framework and she has presented on the topic to university associations across Canada. She was at the forefront of U of T's crisis response to COVID-19, quickly organizing a co-ordinated response across the entire institution.
Sridhar also excels at managing large, multi-component projects that transform the University. She has led U of T's response to the report of the Student Mental Health Task Force, the development of the Sexual Violence and Sexual Harassment Policy, and the review of policies and practices relating to Freedom of Expression.
Her unparalleled organizational skills are also evident as a co-founder of the Conversations and Connections affinity group for racialized staff at U of T. She is a champion of equity, diversity and inclusion across campus and a sought-after advisor to senior leaders, as well as a generous and thoughtful mentor.
Her supervisors and colleagues describe Sridhar as a compassionate relationship builder with superb consensus-building skills and unique talents for empathy, nuance and communication.
chancellord1
Chancellor's Award – Distinguished Leader
Mary C. Lyne (BSc 1987 SMC)
Rotman School of Management
Mary Lyne's strategic vision and exceptional leadership have inspired far-reaching change in the operations of the Rotman School of Management, and initiated dynamic cross-divisional and community collaborations.
Chief Administrative Officer of the Rotman School, Lyne is also held in high regard by colleagues across the University. Since coming to the school in 2015, she has spearheaded wide-ranging initiatives with tremendous impact on the School's financial health, the management of its resources, and the student experience. Above all, she has demonstrated a deep understanding of and commitment to the University's academic mission.
A steadfast source of calm, Lyne has demonstrated leadership in every aspect of the Rotman School's response to the COVID-19 pandemic, creating confidence and balancing the complexities of the situation to meet the school's academic mission in trying circumstances.
Lyne was one of the leading forces in creating and defining the Rotman Values, four fundamental principles that underly all her leadership initiatives: from catalyzing the creation of more pathways for Black and Indigenous representation to ensuring that the transformative Rotman Catalyst Fund was distributed in a transparent and equitable way, maximizing its effectiveness and impact.
In the wider University community, she is a trusted ally whom colleagues turn to in complex situations. She serves as a mentor in the Rose Patten Mentorship Program, and was on the President's Advisory
Committee on Alternative Funding Sources, the Tri-Campus Budget Working Group, and the committee that reviewed the Organizational Development & Learning Centre.
Colleagues and staff members credit Lyne for building a culture of professionalism, respect and inclusivity. They praise her balanced and strategic thinking, and her great capacity for collaboration and partnerships.
chancellord2
Terry Gardiner (MSW 2009)
Student Mental Health and Wellness Program, Faculty of Law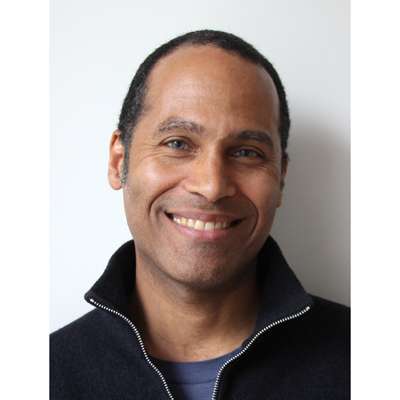 For more than a decade, Terry Gardiner has served as an influential change-maker in the advancement of equity, diversity and inclusion at U of T.
At the Factor-Inwentash Faculty of Social Work from 2009 to 2020, Gardiner had an indelible impact on students, faculty, staff and the program. He helped pave the way for a more diversified student body, including fostering deep reflection on long-held practices that have created systemic barriers for Indigenous and Black communities.
Seconded to the Faculty of Kinesiology and Physical Education from 2015 to 2016, Gardiner led the development of a task force on race and indigeneity and welcomed Indigenous youth from across the province in a week of programs over March break.
Now serving as student mental health and wellness program manager in the Faculty of Law, Gardiner collaborates with students and staff to plan and implement a broad range of curricular and co-curricular programs and activities that support improved mental health and wellness.
He is chair of the Board of Stewards at Hart House, where he contributes to arts, dance and wellness initiatives for Indigenous, Black and other racialized students, as well as members of the wider community. He also serves as co-chair of Queer University of Toronto Employees.
His many other contributions include volunteering as a dance instructor and conducting weekly mindfulness sessions for LGBTQ+ members of the community.
His supervisors and colleagues praise Gardiner as a thoughtful community-builder, a caring mentor and a true leader, deeply committed to students and their well-being.
---
utaagrad1
UTAA Graduate Scholars
Victoria Haldane (BSc 2012 VIC)
Institute of Health Policy, Management and Evaluation, Dalla Lana School of Public Health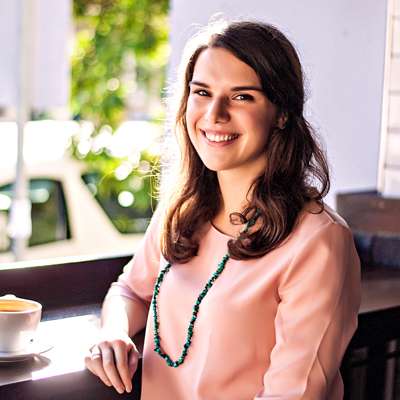 Victoria Haldane has gone above and beyond to engage and empower her peers to become active participants in environmental sustainability and planetary health.
An emerging leader in the field of health services research, Haldane is a PhD candidate in the Institute of Health Policy, Management and Evaluation, with a collaborative specialization in global health in the Dalla Lana School of Public Health.
Haldane's dissertation evaluates the implementation of a program to support people receiving tuberculosis treatment in rural Tibet. She also works with and leads international research teams, including projects relating to the global health response to COVID-19.
Haldane is a founding member and co-president of Emerging Leaders for Environmental Sustainability in Healthcare, which advocates for greater environmental awareness across the health sciences. She co-led the inaugural Greening Healthcare Case Challenge which drew 60 students from three campuses and won the U of T Student Life Program of the Year Award.
She played a crucial role in developing a toolkit to advocate for planetary health and environmental sustainability in health care and health science education—even more crucial with the rise in health-care waste during the pandemic.
Haldane co-chaired a national trainee working group to reimagine sustainability to encompass planetary health and sustainable health systems. She is also a Planetary Health Alliance Campus Ambassador, collaborating with a global network of 30 young leaders.
Her professors and peers applaud Haldane as an exceptional leader who has built a community of practice that unites students, staff and faculty in a common cause
utaagrad2
Amy Jenne
Department of Chemistry, University of Toronto Scarborough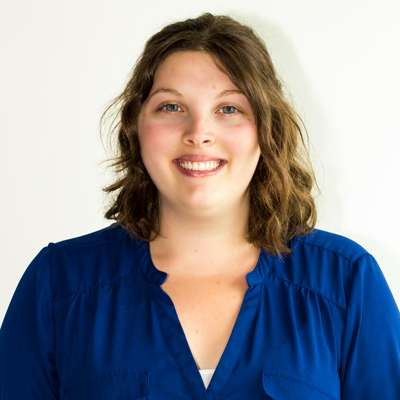 Amy Jenne has a unique ability to reach out to multiple communities, communicate complex topics and instill a love of science.
A PhD candidate in environmental chemistry, Jenne uses Nuclear Magnetic Resonance Spectroscopy to develop new ways of examining impacts of environmental contaminants. She is currently the recipient of an NSERC Alexander Graham Bell-Canada Graduate Scholarship-Doctoral Award.
Jenne served for three years as the U of T Scarborough coordinator of Let's Talk Science, a national organization that promotes science, technology, engineering and math (STEM) to the public. Jenne has organized STEM nights at schools across the GTA and managed more than 300 student volunteers, giving them the opportunity to develop their public speaking and teaching skills.
She planned and executed a magic-themed science event that brought 700 community members to UTSC on Halloween. She has organized science outreach events for thousands of participants—including securing funding for free passes for marginalized communities—through partnerships she has built with the Toronto Zoo, Toronto Harbourfront Centre and the CNE.
Jenne chairs the Graduate Management Consulting Association, where she organizes events for her peers to explore career options. She serves on the Outstanding High School Student Award Committee at UTSC. She plans to combine her passions for teaching, research and outreach in a teaching-stream faculty position at a Canadian university.
Her professors describe Jenne as incredibly bright, friendly and driven — a great educator, a wonderful colleague and a passionate scientist pushing the limits of current environmental research.
utaagrad3
Kramay Patel (BASc 2016)
Faculty of Applied Science and Engineering & Temerty Faculty of Medicine, Institute of Biomedical Engineering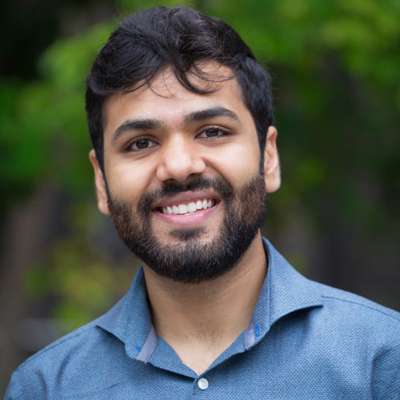 Kramay Patel is a true polymath, remarkable for his academic and research excellence, passion for knowledge translation and dedication to community service.
Patel is an MD/PhD candidate, whose research focuses on using neurofeedback to understand how the human brain learns. He hopes to eventually use his research to help treat neurological conditions such as epilepsy and dementia. He has received many awards, including the prestigious Vanier Canada Graduate Scholarship from 2017 to 2020.
Patel led the inaugural CRANIA Conference, which featured internationally recognized speakers and more than 300 participants from academia and industry, and he co-chaired the 2020 Toronto Biomedical Engineering Conference. He developed new summer student recruitment initiatives at his labs, and has served as a mentor, teaching assistant, judge and guest lecturer. He currently serves on the Integrated Physician Scientist Program Working Group.
In March 2020, Patel founded and led Stitch4Corona, a community effort of more than 700 volunteers who sewed 15,000 fabric face masks, which were donated to food banks, hospitals, clinics and long-term care facilities across the GTA.
A dedicated volunteer at the Toronto Western Hospital and in the community, Patel educates the public about epilepsy and spinal cord injuries. He also contributes to classical Indian dance productions to showcase the beauty of his Indian heritage.
Patel was chosen as one of two University of Toronto Ambassadors who welcomed the 2020 graduating class to their virtual convocation.
His supervisors praise Patel as a positive mentor to the next generation, an exemplary scientist-scholar with a genuine gift to help, lead and educate.
sedra
Adel S. Sedra Distinguished Graduate Award
Matthaeus Ware
Temerty Faculty of Medicine / School of Graduate Studies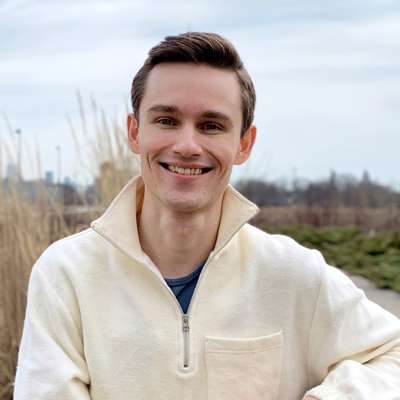 Matthaeus Ware is a gifted leader dedicated to enhancing the student experience, mentoring youth, engaging peers through outreach and improving patient health and wellness.
Now in his fourth year of the MD/PhD program, Ware is pursuing his doctoral work in brain cancer biology, leading an independent research project in the emerging field of cancer neuroscience. He has received many honours and awards for his research and leadership, including a CIHR Canada Graduate Scholarship–Doctoral Award.
He is the outgoing co-editor-in-chief of Toronto Notes, a U of T-based non-profit organization that produces an internationally acclaimed 1,500-page medical textbook and whose profits support more than 25 community outreach programs. He also serves as the director of finance of the Clinician Investigator Trainee Association of Canada and is a student representative on the U of T MD/PhD Program Admissions Committee.
To support his peers' academic success, he has helped coordinate the MD/PhD Retreat and he has co-organized the Medical Student Research Day conference, a platform for more than 200 U of T students to showcase their diverse research endeavours.
Ware is also the co-director of the Adventures In Science program. This year, he and his co-director guide 56 graduate and medical students in their mentorship of more than 200 high school students. He also co-directs—and participates in, as a violinist and vocalist—the Noteworthy Music Program, which brings U of T volunteers with musical talents into hospitals.
Ware aspires to be a leader in the field of academic paediatric oncology. His mentors describe him as a rising star in biomedical research who possesses a rare combination of insight, creativity and compassion.
utaa1
UTAA Scholars
Amar Aziz
Victoria College, Faculty of Arts & Science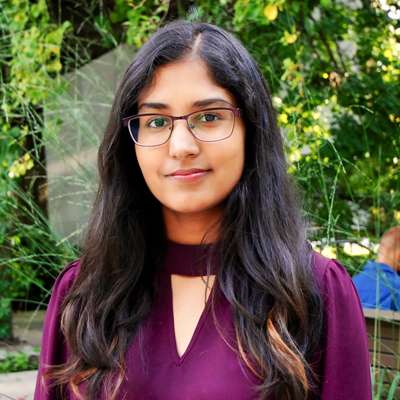 Amar Aziz is an outstanding leader dedicated to the health and well-being of her community and her fellow students.
A Deans' List Scholar, Aziz is majoring in molecular genetics and microbiology with minors in immunology and physiology. She has pursued research at the Lefebvre Lab at SickKids Hospital on protein interactions in neurons, and was a contributing author on a paper recently published in the Journal of Neuroscience.
As peer mentor in the First-Year Learning Community, she planned and facilitated biweekly sessions to support students' transition to university. As co-president of the Victoria College Athletic Association, she promotes engagement in athletics and has led an expanded emphasis on nutrition and mindfulness during COVID-19. She serves as vice-president of the Victoria College chapter of World University Service of Canada which supports student refugees.
Aziz volunteers for Beautiful Minds, a grassroots organization dedicated to mental health advocacy among youth aged 13 to 24 in marginalized communities. And she is a program leader for Toronto Parks and Recreation, where she works with youth in arts and sports camps.
Aziz is planning for a career in medicine that provides holistic care to marginalized communities. Her professors describe her as a compassionate and brilliant intellectual, with a remarkable breadth of community service.
utaa2
Aliénor Rougeot-Maroniez
Victoria College, Faculty of Arts & Science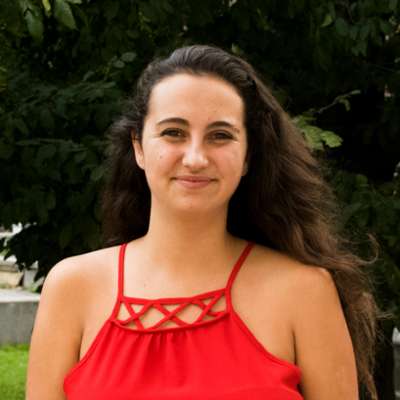 A fearless advocate for climate justice, Aliénor Rougeot-Maroniez exemplifies service-oriented leadership and deep commitment to a peaceful and equitable future.
While pursuing her double major in economics and public policy, Rougeot-Maroniez founded Fridays for Future Toronto, a chapter of the global youth climate movement. She led Toronto's Climate Justice Week, which inspired a march of more than 50,000 participants, and has been interviewed extensively in national and local media.
Rougeot-Maroniez was named one of the Top 30 Under 30 Sustainability Leaders by Corporate Knights, and among the 50 Most Influential Torontonians by Toronto Life. She offers workshops for young people to educate them on climate change and inspire them to become activists.
She co-founded the University of Toronto Exchange Association, which helps hundreds of exchange students make the most of their experience in Toronto.
Her academic work was so insightful that one professor hired her to help transition a course on environmental governance to online delivery. Her future plans include working in a role that allow her to reconcile climate justice with economic prosperity for all. She plans to eventually pursue graduate studies in economics and development studies.
Her professors applaud Rougeot-Maroniez as an outstanding scholar and citizen who personifies respectful engagement, critical self-reflection and informed action.
utaa3
Kanishka Sikri
University of Toronto Scarborough, Faculty of Arts & Science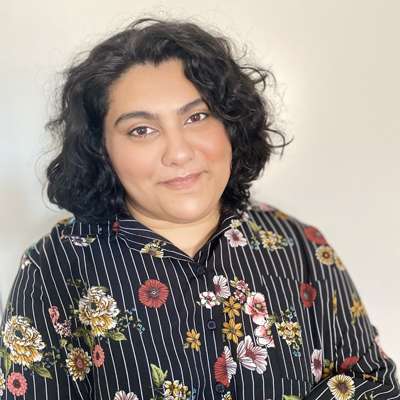 Kanishka Sikri excels as a leader, scholar and community activist. Her work challenges the usual way that violence, particularly violence against women of colour, has been studied and supports, instead, a decolonized, intersectional approach.
During her honours BA in international and critical development studies, Sikri explored the shift of violence from grand and fast acts to slow hidden processes, focusing on the objectification and violation of black and brown female bodies. She has received many honours, including the U of T Undergraduate Award for Scholarly Achievement in the Area of Gender-Based Violence.
Sikri contributes to global research projects, including with the Aga Khan Foundation and the REACH Alliance, and she speaks at conferences and events around the world. Her website and blog have reached 1.5 million viewers, with 17,000 followers. She founded lottet, a workspace to house multiple anti-violence ventures, and within it, the amalgamating consciousness coalition, which has received funding support to reach marginalized youth.
In Fall 2021, she will begin her doctoral study at York University, continuing her work as a scholar-activist who cultivates worlds without violence's genocidal bounds.
Her professors praise her as a passionate community builder and brilliant thought leader empowering her generation to improve the world, locally and globally.
moss
John H. Moss Scholarship
Ikran Jama
Victoria College, Faculty of Arts & Science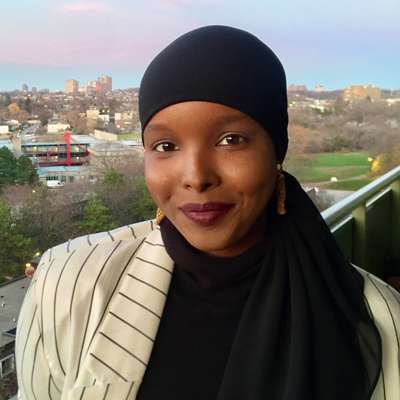 Ikran Jama combines academic excellence with superlative leadership skills, on-campus engagement and compassionate service on behalf of marginalized community members.
Jama is completing a double major in international relations and criminology and sociolegal studies, with a minor in African studies. Her academic research explores the impact of race on access to justice, and she has been recognized each year of her studies with admissions and in-course awards.
Jama has a remarkable record of effective leadership within many different communities. Now serving a second term as president of the Arts and Science Students' Union, she represents 26,000 undergraduates and manages a $500,000 budget. She established the annual Student Success Day Conference, which brings students from racialized communities to campus to encourage them to consider post-secondary studies.
Jama is a youth mentor for the community organization Say Somali and has served as a settlement worker providing translation for refugee claimants. She plays the violin and piano and participates in intramural volleyball and softball.
As a Rhodes Scholar heading to the University of Oxford, Jama plans to pursue a Master of Criminology and Criminal Justice and a Master of Forced Migration and Refugee Studies to further her commitment to bringing agency to marginalized communities.
Her professors praise Jama for her extraordinary intellectual rigour and work ethic, as well as her maturity, compassion and empathy.