Alumni support for Hart House Theatre transforms student lives and enriches our city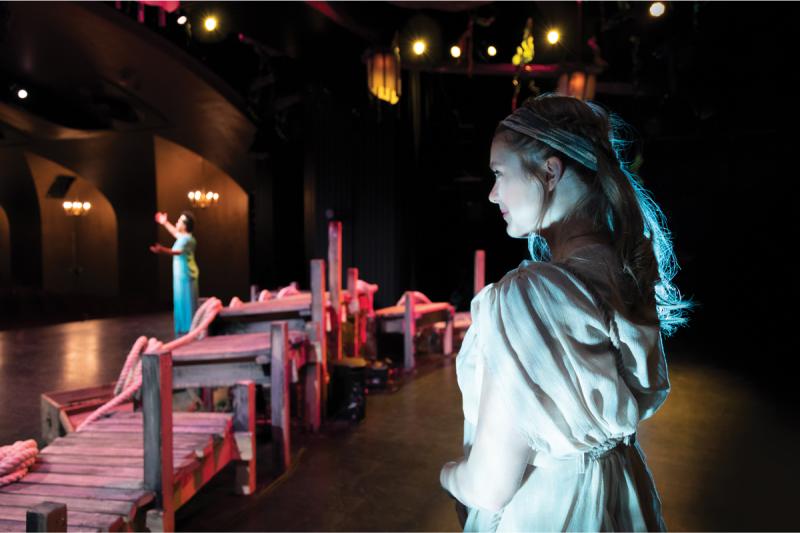 When the theatre curtain goes up, you enter another world. And with a vast array of thriving programs hidden within what looks like an ordinary university venue, U of T's Hart House Theatre is a special example of dazzling magic behind an unassuming curtain.
"The scope of what we do is so vast," says Doug Floyd (BA 2001 VIC), the theatre's general manager and producer. "We're a community theatre, an education theatre, a professional venue. We produce three to five shows per season, plus workshops, drama and dance festivals and more."
Hart House Theatre promotes Canada's rich culture, helps young people find their feet, and builds community. Alumni who use financial services from U of T's affinity partners—like the U of T MBNA credit card, or insurance from Manulife or TD Insurance—make it possible. "Alumni have a major impact," says Floyd. "They make purchases that they would do anyway... it's game-changing!"
Did you know? When you use U of T alumni financial services, you get preferred rates and support Hart House Theatre. Learn more
"Since 1919, Hart House Theatre has been a stepping stone for emerging practitioners," says Floyd, "whether they be actors or directors or designers or crew. A newcomer often needs a showcase to get an agent, so we provide that opportunity."
In 2015, Aaron Williams (BA 2014 SMC), who had never performed before, was cast as Judas in Jesus Christ Superstar. "He was amazing!" says Floyd. "And on opening night, there was an agent in his dressing room after the show trying to sign him." Williams is now working as an actor and singer.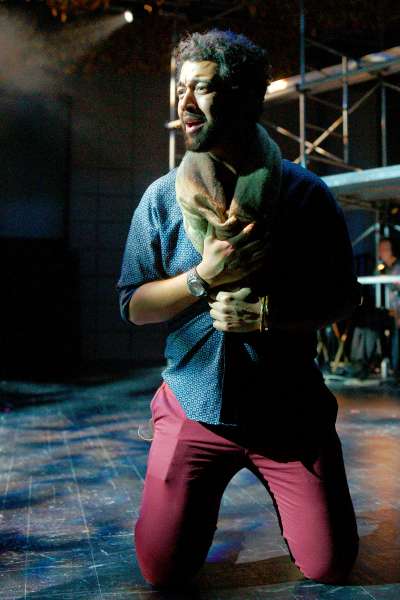 "On opening night, there was an agent in his dressing room after the show trying to sign him."
The theatre also helps introduce young people to more than acting, through the U of T Spotlight workshop series for high school and university students. "We'll cover everything from stage combat to stage management to auditioning," says Floyd. "We've done theatre criticism, arts marketing, dance, and last year we did a workshop on consent, which is a growing issue in the industry. The majority of our attendance comes from people who aren't in drama programs. Though not everyone has time to commit to a full show, workshops give them that taste of theatre they love."
"This year we have upped our game on the alumni offer," says Floyd. For every show, alumni are eligible for up to 30% off ticket prices.
Alumni support through use of financial services means ticket prices stay low, making a theatre experience affordable for young people. "Historically, half of tickets sold are to students," says Floyd, "and we're able to offer student subscriptions for only $10 per show. You can't see a show for $10 anywhere else. Plus we do matinees and technical theatre workshops for high school students. It encourages young people to make theatre part of their life."
"It encourages young people to make theatre part of their life."
Through innovation and experimentation, Hart House Theatre plays an important role in increasing the diversity of cultural experiences in Toronto, says Floyd. "Some years ago we were doing a really edgy version of the Rocky Horror Picture Show, and I worried that we would alienate older alumni. But the feedback that we got was the absolute opposite. They said they come to university theatre for the youth, for the challenge and the risk-taking."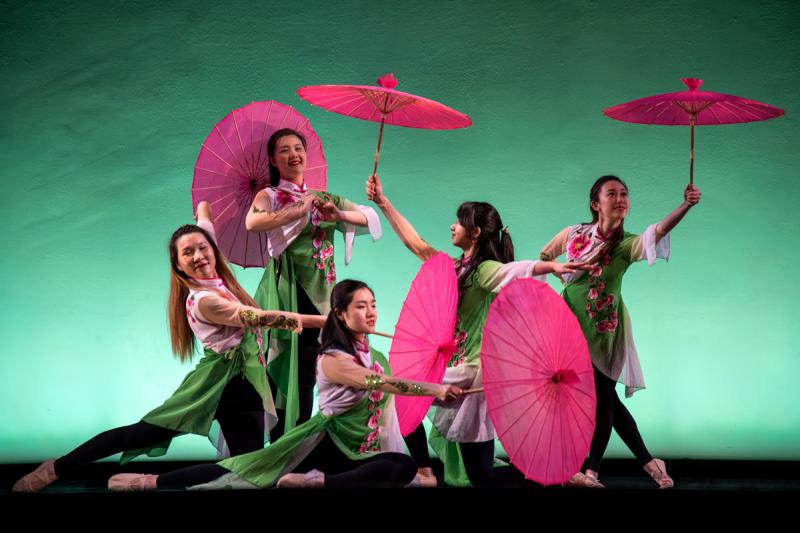 One innovation will launch in the upcoming season. "For our 100th anniversary season, we're opening with a special presentation using the Indigenous methodology of storyweaving," says Floyd. "It's about storytelling, which is such an important function of theatre—it's what makes us human."
Similarly, the theatre celebrates Canadian diversity through its annual Festival of Dance. For two nights, dancers from dozens of genres and cultures celebrate the power of music and movement. "Even more alumni are involved in dance than in drama," says Floyd. "It's fantastic. We have groups that have been performing for 10 years. New dance graduates don't have as many opportunities around town as new theatre graduates, so we offer that opportunity."
"We used to have six or eight students who would volunteer all season and last year we had more than 80!"
The alumni funds also support a thriving volunteer program that offers a truly meaningful experience. "We were able to invest in an education and production co-ordinator," says Floyd. "She matches students with positions they want to be in, gives them a checklist of things to do before they get here, while they are here and before they leave. We used to have six or eight students who would volunteer all season and last year we had more than 80!"
"Students who are engaged with the Theatre benefit in many ways," says Floyd, citing informal education, on the job training, self-discovery, risk-taking, artistic achievement, being part of a team and being part of a storied history. "It is such a unique experience, and we make sure we put every single person in positions to succeed."
As well as building its own community, the theatre helps build others. "We organize the U of T Drama Coalition," says Floyd. College drama groups, from UC Follies to the UTM Drama Club, get together to produce an annual drama festival at Hart House, as well as an awards show celebrating the best of campus theatre. "The Coalition is an advocacy group that builds bridges between the colleges and the campus-wide theatre community."
"When you're doing a show here, you feel like you're part of something bigger."
Hart House Theatre also hosts important arts events like the HotDocs Film Festival and the National Theatre School Festival, as well as traditional U of T variety shows, such as Engineering's Skule Night and Medicine's annual charitable presentation Daffydil, which has raised thousands of dollars over the decades for the Canadian Cancer Society.
That's not the only way the theatre's legacy is transformative.
"There's a lot of legends at Hart House Theatre," says Floyd. "So many famous names have come through, from Charmion King (BA 1947 UC) and Kate Reid (Hon LLD 1989) to Lorne Michaels (BA 1966 UC) and Donald Sutherland (BA 1958 VIC). When you're doing a show here, you feel like you're part of something bigger. You feel the ghosts of theatre past helping you to succeed."
---
Hart House Theatre couldn't happen without alumni support.
When alumni use financial services from Manulife, MBNA and TD Insurance, these affinity partners give a portion of the proceeds to Hart House Theatre and over 50 other U of T student and alumni initiatives every year. Plus, alumni receive great preferred rates negotiated by U of T.