Exclusive financial services for alumni
Our affinity partners provide alumni with a range of money-wise options, including customized credit cards with loads of benefits and competitive insurance packages. And even better, you get to support your alma mater, since a portion of proceeds from these programs go back to the University.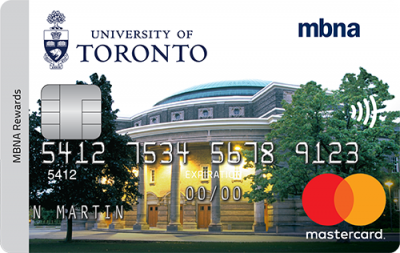 Rewards Credit Card from MBNA
Give back, get back - it's simple with the MBNA Mastercard®. Each time you make an eligible purchase, MBNA contributes a portion of funds to the University of Toronto to support alumni and student initiatives, and you receive reward points you can redeem for travel, gift cards, cash back, and more! Accelerate your reward points by making common purchases like gas and groceries.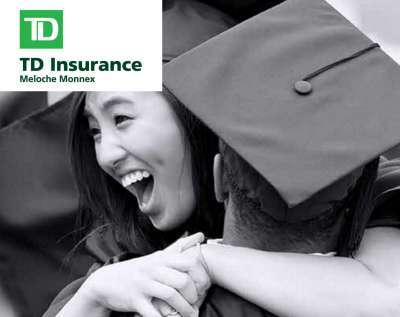 HOME AND AUTO INSURANCE THROUGH TD INSURANCE
As a trusted partner, the TD Insurance Meloche Monnex program is dedicated to helping University of Toronto alumni get access to preferred rates on home, condo, renter's and car insurance coverage. TD Insurance is the leading direct response insurance group in Canada†, offering quality insurance products for over 65 years. Plus, the TD Insurance Meloche Monnex program helps support alumni and student activities.
†Ranks based on data available from OSFI, Insurers, Insurance Bureau of Canada, and Provincial Regulators, as at December 31, 2016.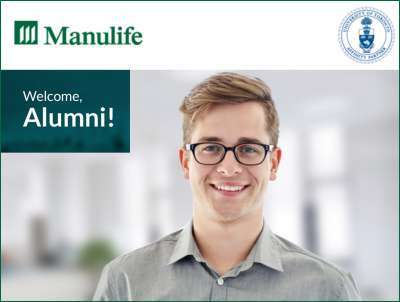 LIFE, HEALTH AND DISABILITY INSURANCE THROUGH MANULIFE
When it comes to safeguarding what matters most, you want to get it right. So it's worth considering the University of Toronto Alumni Plan with Manulife, which offers low rates on term life, disability, personal accident and health and dental insurance for you and your family.
Whether you're looking for insurance or want to supplement your existing coverage, this plan could be right for you.