Greater Toronto Area
LGBTQ+ History Tour at U of T
QUEEN'S PARK TO HART HOUSE TO PHILOSOPHER'S WALK. NOT A STRAIGHT LINE.
REGISTRATION FOR THIS EVENT IS CLOSED.
Free admission
Rainbow flags didn't always fly high at U of T's St. George campus but even in our more closeted days, there was still LGBTQ+ action at U of T. From the fun and outrageous to the political and groundbreaking, LGBTQ+ students, staff and faculty have been making history since forever and we'll show you exactly where.
Your evening includes:
• A 90-minute guided tour of LGBTQ+ landmarks, led by The ArQuives
- Registration begins at 5:00 p.m., Hart House Music Room
- Walking tour begins at 5:30 p.m.
• A post-walk mixer and chance to share your own history
• One drink ticket per person
• Gourmet bites and non-alcoholic beverages
The University of Toronto's Alumni Relations office has partnered with the Sexual Gender & Diversity office and The ArQuives (formerly known as the CLGA) for this event.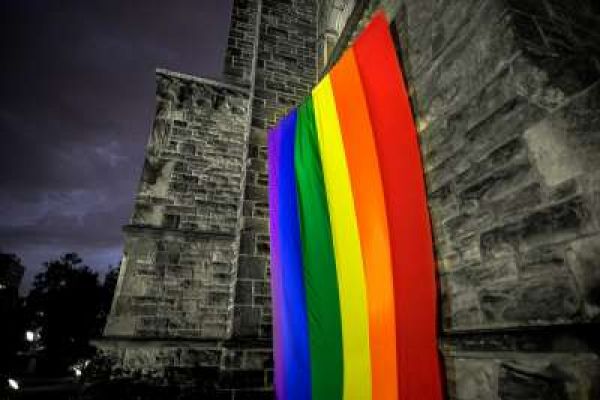 LGBTQ