Chicago
Chicago, IL: The Chicago Food Encyclopedia
HOSTED BY THE U OF T ALUMNI GROUP OF CHICAGO
Presentation and Q & A
Reception to follow
U of T alumni and friends are invited to a presentation on 
The Chicago Food Encyclopedia
by 
U of T alumna and Editor, Colleen Taylor Sen (BA UC 1965, MA 1996), Editor, Carol Mighton Haddix, and Professor and Editor, Bruce Kraig
Chicago is known as one of the world's greatest food cities – and there's a book that tells you why: The Chicago Food Encyclopedia. Edited by U of T alumna, Colleen Taylor Sen, Carol Mighton Haddix and Bruce Kraig, this 300 page illustrated volume is a free-ranging portrait of a culinary paradise, with nearly 300 entries written by many of the city's leading academics, journalists, and industry experts. 
Co-editors, Colleen Taylor Sen, Carol Haddix and Bruce Kraig will describe the genesis of this project, their methodology, and some of the pitfalls and surprises they encountered along the way. Books will be available for sale at a discount for U of T alumni.
Your alumni representative and event organizer, Alvin Chin (PhD CS 2009), will be there to welcome you. If you have any questions about this event, you can email Alvin at alvin.chin@utoronto.ca.
---
This presentation is one of the many diverse events hosted by your local alumni group, bringing U of T right into your community. Stay informed, inspired and connected, because together we are boundless.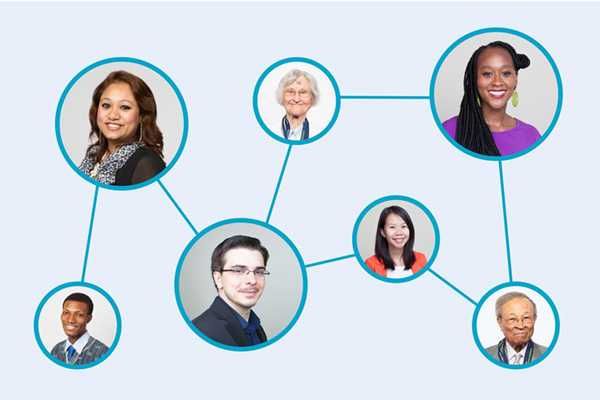 Alumni Networks
Alumni Networks
U of T alumni form an incredible network across more than 190 countries. We can help you stay in touch, enjoy great social experiences, meet interesting, like-minded people, and feed your love of learning. 
Connect with alumni in your community