Calgary
Calgary, AB: Calgary Philharmonic Orchestra - Beethoven 1: Immortal Beloved Performance
HOSTED BY THE U OF T ALUMNI NETWORK OF CALGARY
**Please note that this event is sold out. If you would like to be added to the wait list, please email regional.programs@alumni.utoronto.ca 
Join fellow U of T alumni and friends for the Beethoven 1: Immortal Beloved Performance by the Calgary Philharmonic Orchestra (CPO)! 
"Ever thine. Ever mine. Ever ours." Beethoven wrote these words in an intimate letter to his Immortal Beloved, whose identity remains a mystery. His astonishing legacy of masterpieces, however, is no mystery. This Valentine's Day special launches The Year of Beethoven, CPO's tribute to the greatest symphonic composer of all time.

This concert opens with a new commission by U of T Alumna Larysa Kuzmenko (Mus.Bac 1979) inspired by Beethoven's first symphony.
Before the performance, U of T alumni and friends are welcome to gather in the Founders Room for networking and refreshments at 6:30pm. Your alumni representative and event organizer Alexandra De Freitas (MBA 2008), will be there to welcome you. 

6:30pm: Pre-performance meetup starts in the Founders Room
7:30pm: The Concert starts
Cost includes ticket and one drink before the performance. Your ticket(s) will be available for pick up at the Box Office. 
If you have any questions about this event, please email Alexandra at alex.defreitas@gmail.com. 
---
This performance is one of the many diverse events hosted by your local alumni network, bringing U of T right into your community. Stay informed, inspired and connected, because together we are boundless.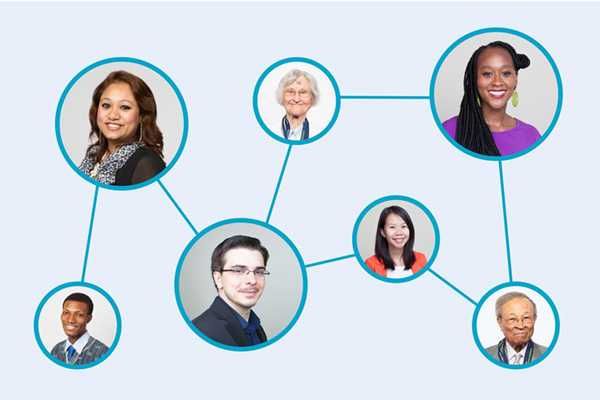 Alumni Networks
Alumni Networks
U of T alumni form an incredible network across more than 190 countries. We can help you stay in touch, enjoy great social experiences, meet interesting, like-minded people, and feed your love of learning. 
Connect with alumni in your community