Calgary
Calgary, AB: BizSkule - The New School of Cities
HOSTED BY THE FACULTY OF APPLIED SCIENCE AND ENGINEERING BIZSKULE
Seminar & Q&A
Reception with light refreshments to follow
U of T alumni and friends are invited to a seminar on 
How U of T is establishing itself as a driving force for city-building and urban innovation
by 
Professor Mark Fox
Department of Mechanical & Industrial Engineering
Faculty of Applied Science and Engineering
University of Toronto
The University of Toronto recently approved the creation of the School of Cities. The goal of the new School of Cities is to be a world-leading centre for innovative, interdisciplinary urban research, education, and engagement, and a place where diverse communities come together to spark new insights and design creative ways for cities and their citizens to thrive. Find out how urban-focused researchers, educators and students are tackling the most complex urban challenges, and what these solutions could mean for our alumni in Alberta and abroad.
---
This seminar is one of the many diverse events bringing U of T right into your community. Stay informed, inspired and connected, because together we are boundless.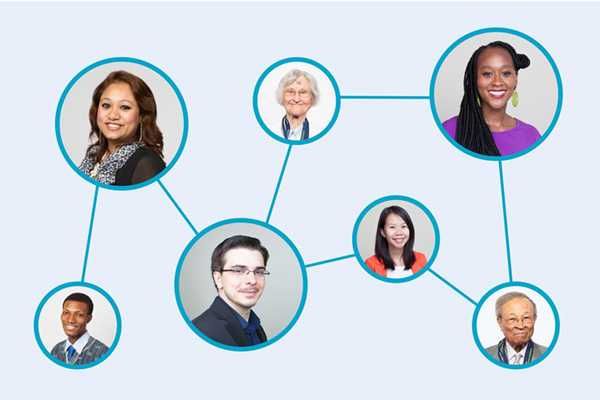 Alumni Networks
Alumni Networks
U of T alumni form an incredible network across more than 190 countries. We can help you stay in touch, enjoy great social experiences, meet interesting, like-minded people, and feed your love of learning. 
Connect with alumni in your community