Carl Mitchell Award for Community Engagement
Status: Thank you for your interest in the Carl Mitchell Award. This award is currently being updated and is temporarily unavailable. The updated award will be launched later in 2022. Please check back!
about
About the Award
With the Carl Mitchell Award for Community Engagement, the University of Toronto Alumni Association (UTAA) is pleased to recognize a U of T alum who has made outstanding contributions to their community, and in doing so, has enriched the lives of others. Each winner has set a high standard for community service, making a significant contribution of time and talent as a volunteer to civic and charitable causes.
About Carl Mitchell
The Carl Mitchell Award for Community Engagement is named in honour of UTAA Past-President Carl Mitchell, who passed away in 2016. Carl began the UTAA's Community Engagement initiative in 2011 during his UTAA presidency. It was very important to Carl that the UTAA took the time to recognize and celebrate the alumni who are engaged in grassroots volunteer activities and make a real difference in their communities. He referred to these alumni as our "everyday heroes" and wanted to make sure the invaluable contributions of U of T alumni volunteers in their communities were held up as examples of how U of T alumni can make a difference through volunteering.
The former UTAA Alumni Award for Community Engagement was renamed the Carl Mitchell Award for Community Engagement in 2017 as a tribute to Carl's profound commitment to this UTAA initiative, one that would not have existed without his vision and advocacy.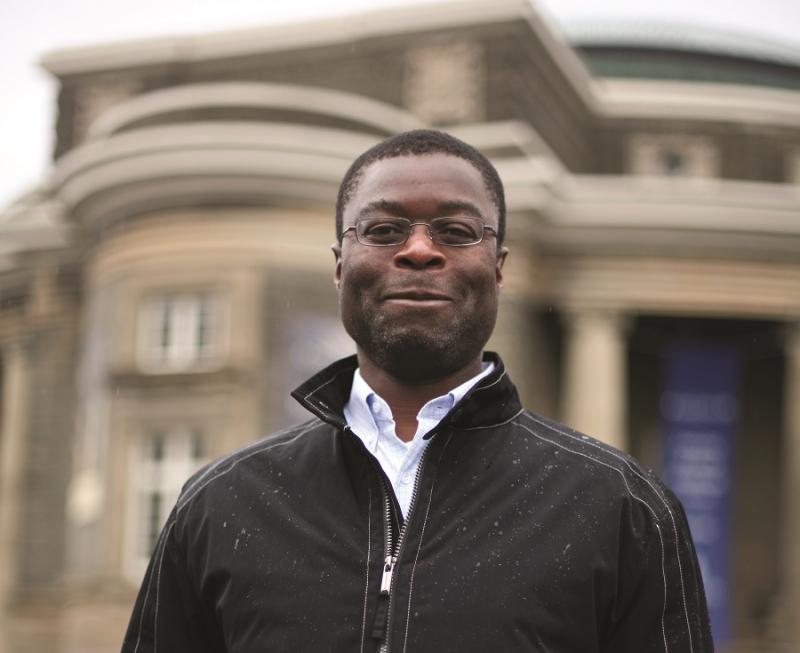 nominate
Nominate an outstanding community volunteer
The UTAA annually recognizes one individual who has done exceptional work in the community – be it at a local, national or global level. In making its decision, the Selection Committee will take into account the nominee's volunteer contributions to civic and charitable causes. As the Committee looks for extraordinary achievement, the nature, breadth and degree of impact of the nominee's contribution will also be assessed.
pastrecipients
currentrecipient
2019 Recipient: Glen Sharpe
A Mohawk of the Bay of Quinte, Dr. Sharpe (Ed.D. 2011 OISE) is actively involved in a number of Indigenous organizations including Indspire where he serves as a mentor to teachers. 
test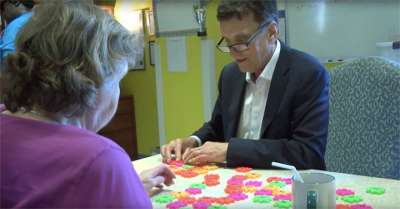 2018 Recipient: Peter Rekai
As the Chair of the Board of Directors for the Rekai Centres, Peter Rekai (BA 1976 Trinity) advocates for innovative long-term care that focuses on the unique multicultural needs of some of Toronto's most vulnerable residents.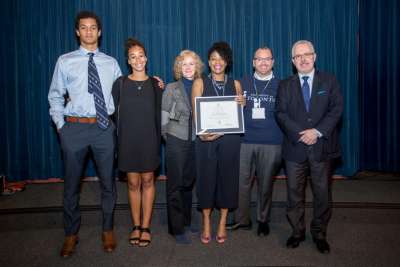 2017 recipient: Kimberley Tull
Kimberley Tull (BA 2000 UTSC, MEd 2013), a community engagement manager at U of T Scarborough, has created numerous successful community programs at U of T to strengthen individuals and break down systemic barriers to inclusion and equity.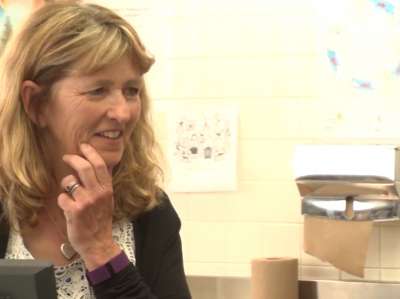 2016 recipient: Elisabeth McGregor
Elisabeth McGregor (BA 1978 UTSC, MSW 1984), a social worker in Mississauga, has made a lasting impact on her home town by founding community outreach centre The Compass.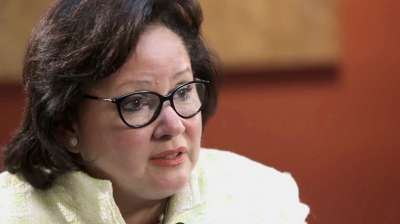 2015 recipient: Rosemary Moodie
Dr. Rosemary G. Moodie (MBA 2001), a paediatrician and a professor in U of T's department of paediatrics, is making strenuous efforts to overcome the barriers of poverty and make it easier for women and children to access quality health care.