Carl Mitchell Community Impact Award
about
About the Award
Established by the University of Toronto Alumni Association (UTAA), the Carl Mitchell Community Impact Award recognizes alumni who advance the principles of equity, diversity, and inclusion (EDI) through their extraordinary volunteer contributions to the community at large.
The award originated in 2015 as the UTAA Alumni Award for Community Engagement. It was championed by Past-President Carl Mitchell to celebrate "everyday heroes"—alumni supporting the community through grassroots volunteer activities.
Following Carl's passing in 2016, the award was renamed the Carl Mitchell Community Engagement Award. Revised in 2022 with an expanded scope as the Carl Mitchell Community Impact Award, this prestigious distinction continues to honour Carl's remarkable legacy and his commitment to inclusivity, volunteerism, and community service.
aboutcarl
About Carl Mitchell
The Carl Mitchell Community Impact Award honours UTAA Past-President Carl Mitchell (BSc 1984 SMC), who passed away in 2016. Despite having his life cut short by cancer at age 55, Carl gave several lifetimes' worth of contributions to U of T, generously providing time, leadership, resources, and ideas to his alma mater.
Carl's extraordinary impact on the University included sitting on several of its highest-level volunteer committees and boards. These included the Group of 175 – Campaign Leadership, Governing Council Committee for Honorary Degrees, UTAA's Council of Presidents, Faculty of Arts & Science Advisory Board, and the Department of Computer Science Industrial Advisory Board. In addition, Carl served as Treasurer for the UTAA before becoming President.
Among his many innovations, Carl began the UTAA's Community Engagement Initiative to celebrate U of T volunteers and their service to the community. In 2002, Carl was himself honoured for his remarkable commitment with an Arbor Award, which is U of T's highest distinction for volunteers.
Building on his success in business and as a pioneer in the computer industry, Carl also became a significant donor to U of T by generously funding a computer lab in the Bahen Centre for Information Technology.
"Carl Mitchell won the admiration and affection of everyone who had the pleasure of knowing him," said U of T president Meric Gertler at the time of Carl's passing. "He also earned the gratitude of the entire U of T community for his exemplary leadership in service to our alumni and to our shared academic mission."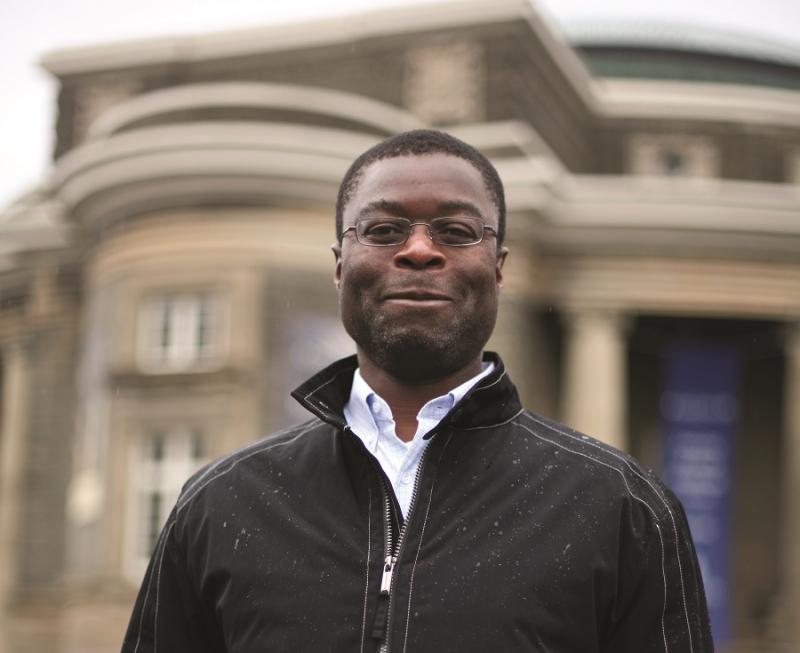 nominate
Nominate an alum for their outstanding community impact
Each year, the UTAA will recognize one individual for their volunteer efforts that have a positive impact on equity, diversity and inclusion within the community. These contributions will be demonstrated through tangible outcomes such as reduction of systemic barriers, elevating and embedding EDI awareness, and for implementing initiatives through their volunteer work, such as civic and charitable causes, that serve to engage and inspire others.
Along with the distinction of being named an award recipient, the Carl Mitchell Award honoree will also receive a cash prize.
The UTAA is committed to an equitable and inclusive nomination process. We encourage nominators to submit all qualified nominees including those who identify as 2SLGBTQ+, racialized, Indigenous, or persons with lived experiences of a disability.
Complete nomination packages should be submitted to the selection committee via email at CarlMitchell.Award@utoronto.ca by the nomination deadline. The deadline for nominations is 11:59 pm on Friday, March 31, 2023. Late nominations will not be accepted. See the Eligibility Criteria for full nomination requirements.
pastrecipients
Recipients from 2017-2019 were honoured with the Carl Mitchell Community Engagement Award:
currentrecipient
2019 Recipient: Glen Sharpe
A Mohawk of the Bay of Quinte, Dr. Sharpe (Ed.D. 2011 OISE) is actively involved in a number of Indigenous organizations including Indspire where he serves as a mentor to teachers. 
test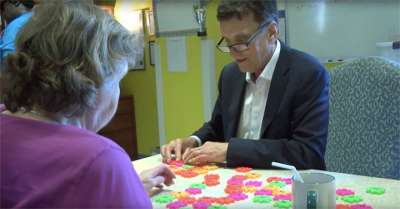 2018 Recipient: Peter Rekai
As the Chair of the Board of Directors for the Rekai Centres, Peter Rekai (BA 1976 Trinity) advocates for innovative long-term care that focuses on the unique multicultural needs of some of Toronto's most vulnerable residents.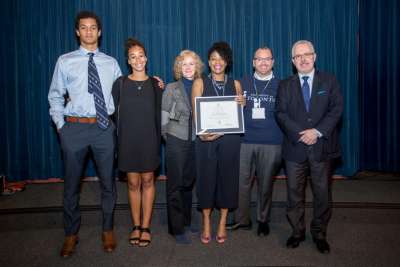 2017 recipient: Kimberley Tull
Kimberley Tull (BA 2000 UTSC, MEd 2013), a community engagement manager at U of T Scarborough, has created numerous successful community programs at U of T to strengthen individuals and break down systemic barriers to inclusion and equity.
Recipients from 2015-2016 were honoured with the UTAA Award for Community Engagement: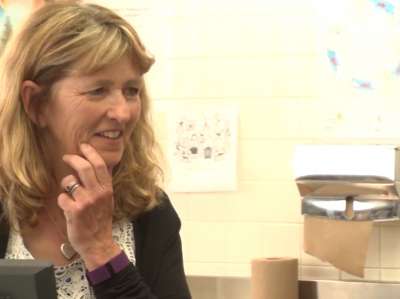 2016 recipient: Elisabeth McGregor
Elisabeth McGregor (BA 1978 UTSC, MSW 1984), a social worker in Mississauga, has made a lasting impact on her home town by founding community outreach centre The Compass.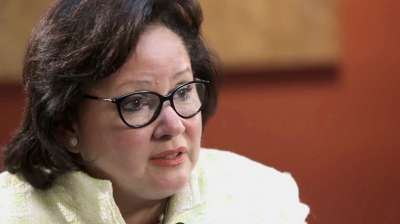 2015 recipient: Rosemary Moodie
Dr. Rosemary G. Moodie (MBA 2001), a paediatrician and a professor in U of T's department of paediatrics, is making strenuous efforts to overcome the barriers of poverty and make it easier for women and children to access quality health care.