November 30, 2017 | Alumni
U of T Alumnus Wins Canada's Richest Literary Award
By Kevin Temple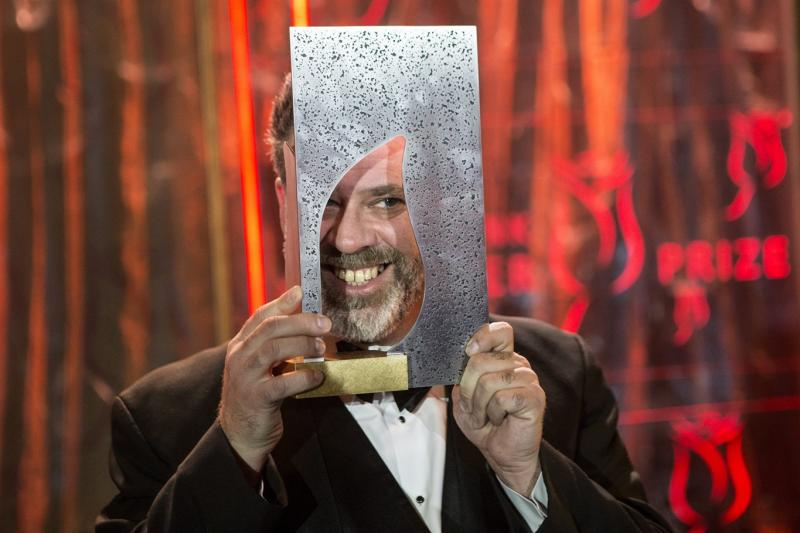 Michael Redhill (BA 1992 UC) has won the 2017 Scotiabank Giller Prize for his novel, Bellevue Square (Doubleday Canada). The star-studded award gala, broadcast on CBC television, featured all five finalists, including Michelle Winters, Ed O'Loughlin, Eden Robinson and Rachel Cusk. The show culminated with Redhill's emotional and funny acceptance speech, thanking the jury for boosting the sales of his novel by nominating it, and joking that the $100,000 award now seemed excessive.
Bellevue Square takes its name from the park in Toronto's Kensington Market, the neighbourhood at the centre of the book. The story follows Jean Mason, a bookstore owner who tries to navigate family life while she follows her obsession with a woman she believes to be her doppelgänger, leading to some startling discoveries.
Redhill's long writing career has included several poetry collections, plays and novels, including Martin Sloane, which was shortlisted for the Giller Prize in 2001. From 2008 through 2015, Redhill wrote four crime thrillers under the pseudonym Inger Ash Wolfe. One thriller, The Calling was adapted into a 2014 independent film starring Susan Sarandon. Bellevue Square is Redhill's first novel published under his own name since 2006.
The University of Toronto already boasts several past Giller winners among its alumni, including Rohinton Mistry (1995), Margaret Atwood (1996), Michael Ondaatje (2000), Austin Clarke (2002), Vincent Lam (2006) and Elizabeth Hay (2007).
For more details on Redhill's big win, read the full story at CBC.ca.
Video courtesy CBC.