October 1, 2023 | Alumni | Campus
Alum Sabrina Razack is appointed assistant professor at the Faculty of Kinesiology & Physical Education
By Jelena Damjanovic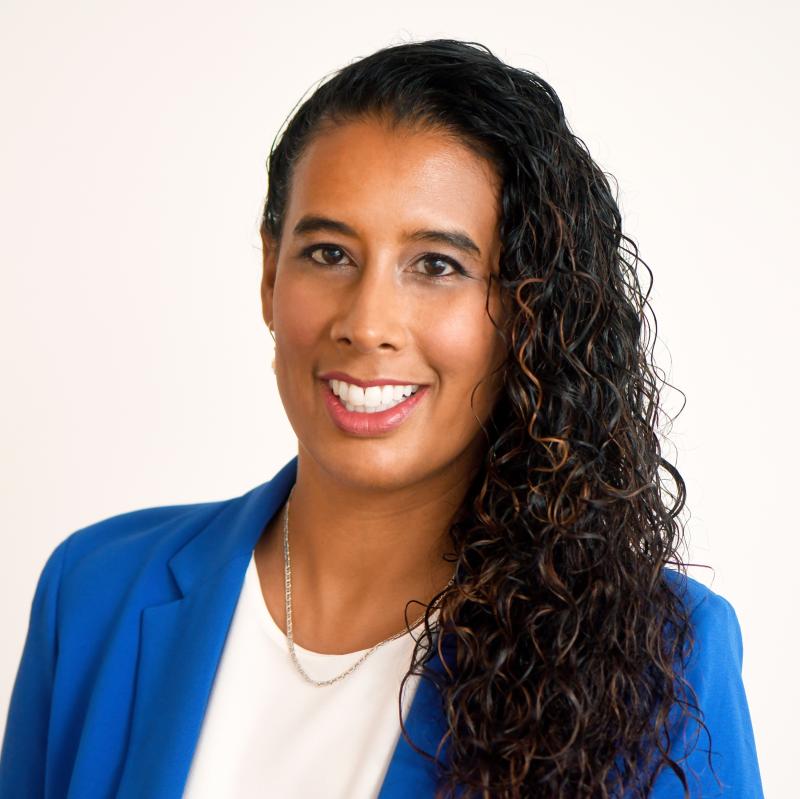 ---
Sabrina Razack (MSc 2009, PhD 2022), an alumna of the University of Toronto's Faculty of Kinesiology and Physical Education (KPE), has accepted a two-year part-time appointment at the rank of assistant professor, teaching stream. 
Razack graduated with a PhD from KPE with a collaborative specialization in women and gender studies. Her doctoral research, Joy as a mode of resistance: Black Girl Hockey Club's ongoing quest for racial social justice, examined the impact of social networking sites intended to advance sport equity initiatives and related social justice work.
"Sabrina brings a wealth of experience and expertise in the area of physical education and we are excited to have her join us in advancing our Faculty's mission and academic plan," said Professor Gretchen Kerr, dean of KPE. "As a scholar, she applies an interdisciplinary approach, integrating critical education studies, critical sport studies, critical race and social movement theory, media studies and various feminist theories to analyze physical education, media, race, gender and social movements."
A wealth of experience
Razack brings to the role more than four years of teaching experience across several universities, including U of T KPE. She also has 15 years of experience as a teacher for the Toronto District School Board in the subjects of physical education, media literacy, language, math, social studies and drama. 
"I am thrilled to be able to continue teaching in KPE," said Razack. "The students continue to amaze me with their insights and enthusiasm for learning. 
"I also have a tremendous amount of respect for the KPE Faculty and welcome the opportunity to collaborate and learn from the vast array of research and teaching expertise." 
Safeguarding children in sport
Razack is concurrently working with the Centre for Sport and Human Rights, as the project lead for Canada. Her role is to ensure responsible delivery of mega sporting events such as the 2026 FIFA World Cup. Specifically, she is working on developing a plan to safeguard children in sport and physical activity spaces during the Cup – and long after it's over.
"The cutting-edge research produced by KPE faculty in the physical cultural stream has provided me with an in-depth understanding and ability to add much needed nuance to social issues related to sport settings," said Razack. "Additionally, the academic rigour of an University of Toronto PhD program provided me with enhanced communication skills, which have proven to be extremely useful when working with organizations outside of sport and/or physical activity."
At KPE, Razack will fill course vacancies in the area of physical education and teaching in the early years, including supporting the Faculty's longstanding partnership with the University of Toronto Early Learning Centre.
"These courses are essential to providing BKin students with educational offerings in teacher preparation and are critical offerings towards the BKin movement applications degree requirement, the combined MT/BKin degree option, and the elective Certificate in Physical Activity Instruction," said Kerr. 
Originally published by the Faculty of Kinesiology and Physical Education