'They wouldn't even make eye contact': award-winning lecturer Joanne Bargman has seen a lot of change for women in medicine
By Deanna Cheng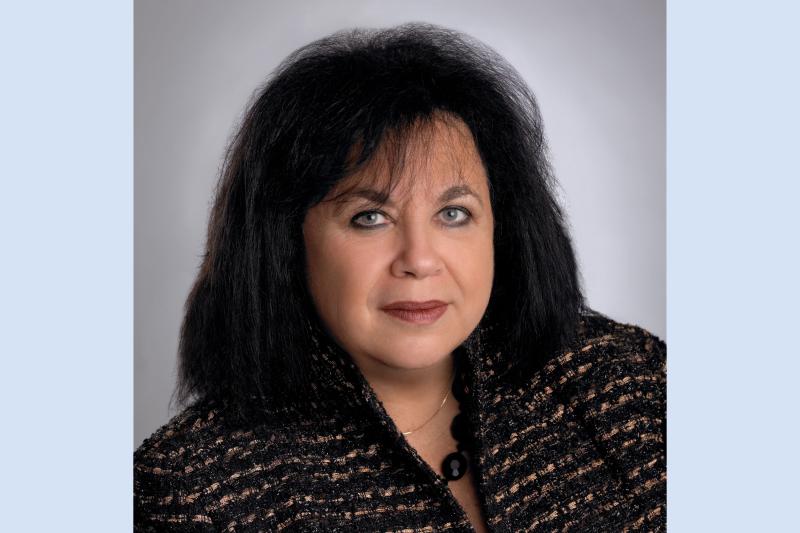 ---
Joanne Bargman (MD 1978) is a nephrologist and professor of medicine in the University of Toronto's Temerty Faculty of Medicine. But her true passion lies in teaching the next generation of medical professionals.
She has delivered over 1,000 lectures to date in Canada and around the world and has received several awards for teaching. This includes Temerty Medicine's prestigious Silver Shovel Award, presented annually by MD learners to the best undergraduate medical lecturer, as well as the award for best teacher across the postgraduate medical program.
---
You've delivered more than 1,000 invited lectures. Is there a standout moment?
Most of my talks are international, so it's been a wonderful way to see the world. I've been to China, Iran and India. I've been lucky to meet so many different people and have built an international community for myself. But despite any cultural differences, the passion for medicine is the same.
You've received several awards for your teaching and lecturing. What does this recognition mean to you?
Receiving these teaching awards were the standout moments of my career. They felt like recognition for everything I worked so hard on. Education is what I do and I always joke about it being my one special thing. Teaching is so important — still to this day I remember my 5th grade teacher. Teachers are very important in our lives.
What was your own journey through medical school like?
Math was always a strong point for me in school, so originally, I was going to go into engineering science. But my older brother went into medicine at the University of Toronto and he absolutely loved it. I decided, then, that medicine might be a better pathway for me, and I applied for medical school instead.
It was really very terrifying. At the time, all our classes were very large. I remember feeling lost. It was really a very difficult experience. But, I eventually went back and taught at the Faculty, and I could see that the classes were smaller and more cohesive. I can see how it's improved since my time.
How has mentorship played a role in your life?
Mentorship is so important, especially because medicine can be really stressful. People tie themselves up in knots because they're not sure what they want to do in their medical careers, but it's important to look at the bigger picture. I always tell my students not to take it so seriously — everything will work out.
You have been a vocal advocate for elevating women in medicine. What was your experience as a woman in medicine?
It is better today than it was when I started in medicine. For example, back in the seventies, if I asked a question of a consultant while with a male colleague, it wasn't unusual for the consultant to turn to my male colleague and explain the answer to him. They wouldn't even make eye contact with me and it made me feel invisible.
One of our teachers would address our class — 25 per cent of whom were women — as "gentlemen". Even with our locker assignments, female lockers were preceded by Miss or Mrs. while male students' lockers were not preceded by anything. It felt very "othering", as I explained to a bemused Dr. Llewellyn-Thomas. I agitated to have that changed while I was in school, but I think it's improved.
There are more women in medicine now, so it's become more usual. When I was a medical student, there were only two or three female lecturers so I had few female role models. But today, four out of the six Physicians-in-Chief in the Department of Medicine in Toronto are women, which is fantastic!
You graduated in 1978. Is there something you're particularly looking forward to at your 45th reunion next year?
It blew my mind to see the 45th reunion coming so soon. But now that it's here, it'll be interesting to see people. It will be nice to have everyone back together, especially after the last few years.
Why did you decide to generously donate in support of the Class of 7T8 Award, which was created by your class?
When I attended medical school, our tuition was about $800 for the whole year. You could work one summer and make enough money to pay your tuition. It really wasn't as big a financial sacrifice, the way it is now. I really feel for the students today and this is at least one way I can help make it little bit easier.
What do you think lies ahead for you?
Volunteer work! It's something that's on my list for retirement. When I retire, my fantasy is to go back to teaching and teach math to kids from less privileged backgrounds.
Adapted from a story originally published by the Temerty Faculty of Medicine