'Connecting our community': U of T launches #StayHome hub
By Mark Sedore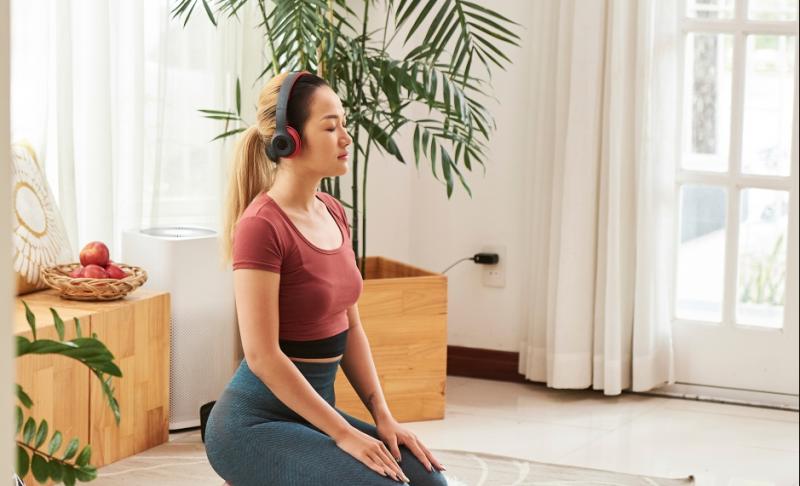 Rely on resources from U of T to cope with the major life changes brought on by the COVID-19 pandemic.
---
The newly launched #StayHome hub allows alumni around the world to enjoy a vast and diverse array of online content from across U of T's extensive academic community. Aligning with requests from public health authorities for people to avoid non-essential trips outside, the University quickly adapted—and reimagined—much of its alumni programming to digital platforms.
"We wanted to make U of T's innovative alumni programming available online, at a time when our global community needs it the most," says Barbara Dick (BA 1987 UC), Assistant Vice-President, Alumni Relations. "Spring is normally when thousands of people would be returning to our campuses for Alumni Reunion. Rather than trying to recreate the Reunion experience digitally, the #StayHome hub provides myriad ways for alumni to stay connected, while they prioritize their health and well-being by staying home."
The sudden impact of COVID-19 led the University to take some swift, extraordinary steps to protect our students, faculty, staff and alumni, including cancelling all in-person events. In response to this decision, and to the wider social distancing measures implemented in Ontario, online engagement opportunities blossomed across the University's three campuses.
"We have been steadily increasing our virtual engagement programming over the past few years," says Dick. "During this pandemic, we have focused even more on connecting alumni virtually. The programming at the #StayHome hub is helping those of us at home through self-improvement strategies, educational courses, relaxation and physical conditioning classes, and tools and resources from leading U of T experts on COVID-19."
Visit the #StayHome hub to discover the many ways you can stay engaged with the University of Toronto and fellow alumni.
While the #StayHome hub predominantly hosts programming, content and resources directed to alumni, offerings are also available for all of U of T's faculty, staff and students and are updated weekly. "Our alumni community can now continue their engagement digitally, just as our students and faculty are transitioning to online learning," says Dick.
One of the many opportunities available through the hub is a MOOC—or Massively Open Online Course—called Managing Your Mental Health During COVID-19. Taught by Professor Steve Joordens, a professor of psychology at the University of Toronto Scarborough, the course teaches skills that could help alumni avoid much of the anxiety surrounding the pandemic. To date, more than 5,000 alumni have registered for the course, which is available free through Coursera until May 29.
"The course by Professor Joordens is one of many ways the University is helping alumni to stay inspired and informed by some of Canada's top researchers and teachers," says Dick. "We hope that by engaging with their alma mater through opportunities like this, our alumni can learn, thrive and stay connected until we all get the chance to be together in person again."