October 22, 2019 | Alumni
U of T law professor - and alumna! - Anita Anand a prominent name among first-time MPs: CTV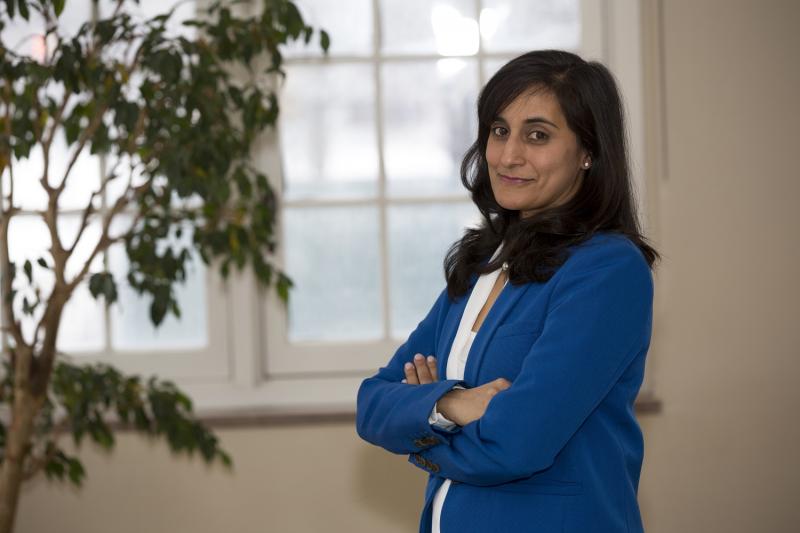 U of T's Anita Anand (LLM 1996) was elected an MP in the 2019 federal election (photo by Johnny Guatto)
---
Lawyer, professor, public servant – Anita Anand (LLM 1996) can now add member of Parliament to that list.
Elected Liberal Party MP for Oakville in Monday's federal election, Anand, a professor and former associate dean at the University of Toronto's Faculty of Law, is one of the stand-out names in the cohort of first-year MPs, according to CTV News.
In addition to her professional and academic achievements, Anand has a strong record of community involvement, CTV reported.
Inside Halton reported that Anand celebrated her victory with supporters at the Bronte Sports Kitchen bar in Oakville.
"My team and I worked really hard for this, together, collectively and I am looking really forward to serving the people of Oakville in Ottawa," she said.
Anand said that she would use her position as MP to work towards strengthening the economy, implementing national pharmacare and supporting the fight against climate change.