U of T alum's startup tackles the energy crisis in Nigeria
By Tabassum Siddiqui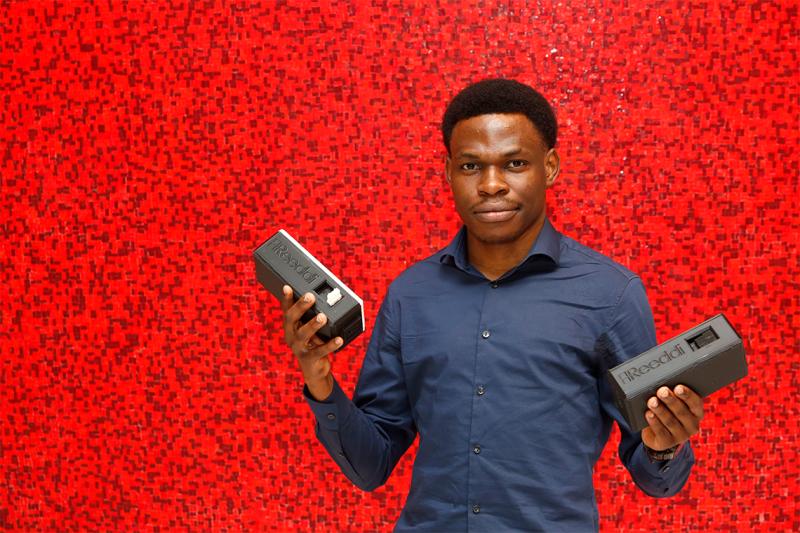 Olugbenga Olubanjo developed the idea for Reeddi during his time at U of T. Photo by Phill Snel. 
---
Millions of people in Nigeria live without access to electricity, but University of Toronto alumnus Olugbenga Olubanjo (MSc 2019) is aiming to change that with his startup Reeddi, which rents out small, lightweight solar-powered batteries that can power devices such as TVs, laptops and refrigerators, CNN reports. 
Olubanjo, who grew up in Nigeria, told the U.S. news outlet that he developed the idea for the company during his time in U of T's Faculty of Applied Science & Engineering. When he phoned up family and friends back home, he said their calls would often be disrupted by power outages. "I felt obliged to do something," he said. 
In 2021, Reeddi was one of the 15 finalists for the inaugural Earthshot Prize launched by Prince William.
Reeddi's capsule batteries are currently only available in Nigeria, where Olubanjo says he hopes to optimize Reeddi's model before expanding to other countries in Africa.