Vancouver
Vancouver, BC: Aboriginal Rights in Canada
HOSTED BY THE U OF T ALUMNI NETWORK OF VANCOUVER
U of T alumni and friends are invited to a presentation on 
Aboriginal Rights in Canada 
by Hon. Ian Waddell, L.L.M. Q.C. (BA 1963 VIC, LLB 1967), U of T alumnus, and CEO and Producer at Triple Threat Films Inc, Trial Lawyer, Former MP, BC Cabinet Minister and Author
What is Aboriginal consultation, and when did it begin? Ian will provide an overview of the history of Aboriginal rights in Canada, and share some of his experiences with the Berger Inquiry and establishing Aboriginal rights in the Canadian constitution.
Ian's career has focused on politics and the practice of law. He practiced as both a Crown Attorney and Defence Counsel. He was the Director of the Storefront Lawyers where he litigated the first class action law suit in Canadian history and successfully lobbied for the new International Criminal Court. He served as a Member of Parliament for over 14 years. Later he was elected to the BC Legislature serving as: Minster of Tourism, Culture & Small Business; Minister of Environment, Lands & Parks; and Minister on Intergovernmental Affairs. As Minister, he fought hard for the 2010 Winter Olympic Bid, and won by championing Aboriginal participation, environmental sustainability and athlete involvement. His experience working on the Royal (Berger) Commission of the Mackenzie Valley Pipeline was instrumental in him drafting sections of the repatriated Canadian constitution regarding Aboriginal rights (section 35). Most recently, he published the book A Thirst to Die and produced the film Why Young People Don't Vote. He is a member of many boards within the Vancouver cultural community and enjoys teaching at Simon Fraser and UBC. For more information about Ian, click here.
Following Ian's talk, alumni and friends are invited to the Library Square Public House (a one minute walk from the library) for networking and refreshments. Appetizers will be provided. Attendees are responsible for purchasing their own beverages. Your alumni representatives and event organizers, Melanie Jackson (BA VIC 1978), Michael Li (MMed 2006) and Ian OBriain (BA UTM 1989), will be there to welcome you. 
If you have any questions about this event, please email regional.programs@alumni.utoronto.ca. 
---
This presentation is one of the many diverse events hosted by your local alumni group, bringing U of T right into your community. Stay informed, inspired and connected, because together we are boundless.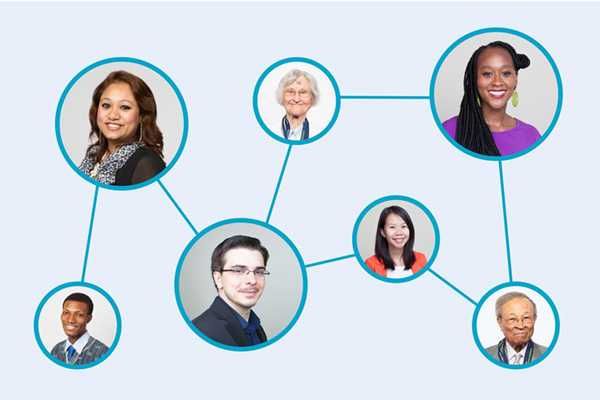 Alumni Networks
Alumni Networks
U of T alumni form an incredible network across more than 190 countries. We can help you stay in touch, enjoy great social experiences, meet interesting, like-minded people, and feed your love of learning. 
Connect with alumni in your community