Toronto, ON & Online: The Myth of Meritocracy
Join fellow U of T alumni and friends for a lecture that explores the systems and structural changes needed to improve workplace diversity

Refreshments & Presentation
Q & A to follow
Live stream available
Please click here to access the lecture via live stream.
**Please note that this event is sold out. If you would like to be added to the wait list, please email utn.events@utoronto.ca
U of T alumni and friends are invited to a thought-provoking talk on 

The Myth of Meritocracy 

by Professor Sarah Kaplan, 
Distinguished Professor, Director, Institute for Gender and the Economy
Despite decades of effort, our path to gender equality has been littered with roadblocks. One of the most prominent is the notion that any deliberate effort to promote greater diversity will undermine our meritocratic system. This is the excuse given by boards of directors when they explain why they don't have women on their boards, and it is the complaint made by (now former) Google employee James Damore when the company women engineers. In this talk, Kaplan will draw on cutting-edge research to bring a fresh perspective to this conversation. Showing that these arguments are based on false premises, she explains how our systems of education, recruiting, and promotion are often unmeritocratic because, due to unconscious bias, the contributions of women and people of color are devalued. But, she argues, training in unconscious bias isn't the solution. Indeed, it can often lead to backlash. Instead, she reveals what does work. Rather than relying on individuals to want to do the right thing, she proposes systems and structural changes that can help make real progress.
Sarah Kaplan is Director of the Institute for Gender and the Economy and Distinguished Professor at the University of Toronto's Rotman School of Management. She is author of the business bestseller, Creative Destruction, and her latest book The 360º Corporation: From Stakeholder Trade-offs to Transformation, both of which address the challenges of innovation and organizational change in our society.
Formerly a professor at the Wharton School, University of Pennsylvania (where she remains a Senior Fellow), and a consultant for nearly a decade at McKinsey & Company in New York, she completed her PhD research at the Sloan School of Management at MIT.
Her current work focuses on applying an innovation lens to understanding the challenges for achieving gender equality and other social goods.

We will be live-streaming this talk for anyone who cannot attend in-person. Please click on the "Register to Live-Stream" button to sign up and we will send out the link a few days before the event.  
If you have any questions, please email regional.programs@alumni.utoronto.ca.
---
This presentation is part of an ongoing series of compelling lectures for alumni, hosted at venues across the GTA. U of T in Your Neighbourhood brings the university right into your community, keeping you informed, inspired and connected.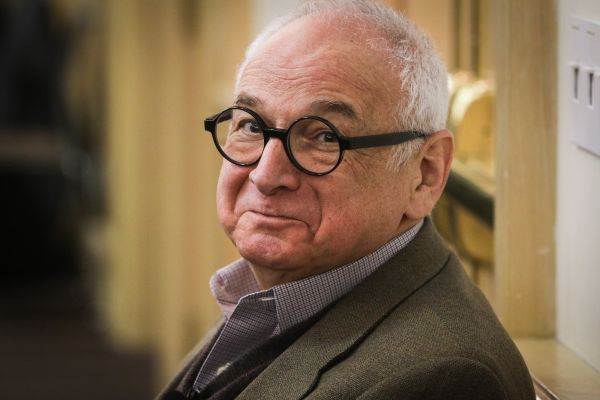 U of T in your Neighbourhood
This event is part of
U of T's popular lecture series comes to where you live and work in the Greater Toronto Area, from Oakville to Agincourt. Stay informed, get inspired!
More about this lecture series