St. George
Carillon Recital
Listen to the carillon - 51 bronze bells sounding together harmoniously - in this free outdoor concert.
Concert
Free admission
Outdoor event
Carillonneur Minako Uchino (MEd 2011, PGMT 2012) plays the 51 bells of the historic Soldiers' Tower war memorial, located beside Hart House at the University of Toronto.
A University of Toronto graduate, Uchino learned to play the carillon at the Soldiers' Tower. She now returns to her alma mater for this special concert in tandem with current students Mateusz Olechnowicz and Naoko Tsuijita.
Outdoor seating will be provided for this free concert.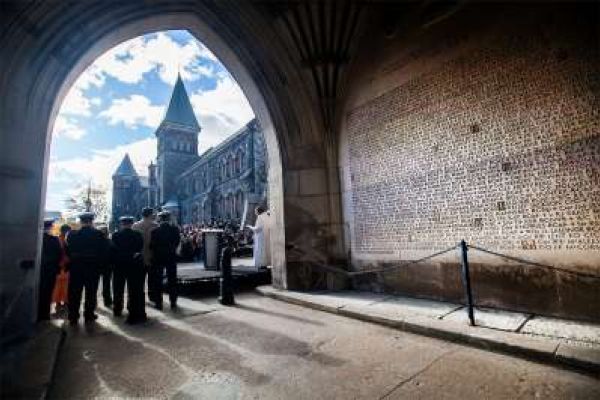 The Soldiers' Tower
The Soldiers' Tower
Through services of remembrance, historical artifacts and records, and the evocative music of the carillon, the University of Toronto's war memorial provides a focal point for us to honour the sacrifices of the U of T community.
Explore events, history and more