Vancouver
Vancouver, BC: Living Architecture - Rethinking cities to enhance sustainability, resilience and climate change action
Join fellow U of T Alumni and friends for a lecture about architecture and climate change
Reception & Presentation
Q & A to follow
Please note that this event is now at capacity. Please contact Laura Dykstra at laura.dykstra@utoronto.ca with any questions.
U of T alumni and friends are invited to a thought-provoking talk on 
Living Architecture: Rethinking cities to enhance sustainability, resilience and climate change action

by

Liat Margolis
Associate Professor
John H. Daniels Faculty of Architecture, Landscape, and Design
University of Toronto

Urban and green building policies as well as government investments in living 'green' infrastructure are growing rapidly around the globe. The promise of eco-system services to enhance resilience, sustainability and climate change action is compelling. Critically important to the green building and infrastructure sectors is nurturing an integrated and interdisciplinary research community to study, evaluate, and innovate on the environmental performance of our built environment, particularly in rapidly urbanized areas facing a changing climate. This talk will give an overview of the research undertaken by the University of Toronto's GRIT Lab (Green Roof Innovation Testing Laboratory) and the ways in which the research initiative has become integral to the university's commitment to operational sustainability and environmental leadership.

Liat Margolis is currently appointed as Director of the Master of Landscape Architecture Program, and Associate Dean of Research for the Faculty. She is also cross-appointed to the U of T School of Environment and was recently selected to be a Senior Fellow at Massey College. Prof. Margolis is the Founding Director of the Green Roof Innovation Testing Laboratory (GRIT Lab), which received the 2013 American Society of Landscape Architects (ASLA) Excellence Award in Research. Additionally, she also serves on a number of advisory committees for the City of Toronto, providing guidance on the Green Streets Technical Guidelines, Pollinator Protection Strategy, Toronto Green Standard, and Eco-Incentive Program. 

Prof. Margolis holds a Bachelor of Arts degree in Industrial Design from the Rhode Island School of Design (RISD) and a Master of Landscape Architecture degree from the Harvard Graduate School of Design (GSD). 
If you have any questions, please email regional.programs@alumni.utoronto.ca.
---
Prof. Margolis's presentation is part of an ongoing series of compelling lectures for alumni, hosted in cities around the world. U of T Where You Are brings the University right into your community, keeping you informed, inspired and connected.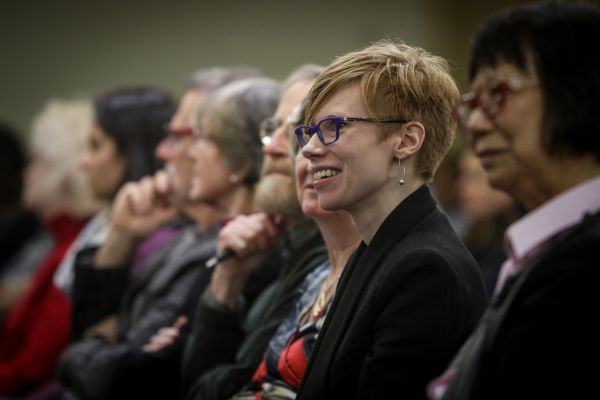 U of T Where You Are
U of T Where You Are
U of T's popular lecture series comes to where you live and work, in cities around the world. Stay informed, get inspired!
More about this lecture series