U of T Where You Are: Gender and the Economy - Lessons from COVID-19 for the New World of Work
Looking towards International Women's Day, join U of T alumni and friends for an intriguing lecture by Distinguished Professor Sarah Kaplan
The COVID-19 pandemic has forced everyone to rethink work, careers and families. In this discussion, Professor Kaplan will explore the gendered impacts of the pandemic, how they relate to forces that existed before, and what this will mean for making progress on equity as we emerge into a new world of work. Building on research from the Institute for Gender and the Economy, she will discuss personal, social, organizational and policy implications.
Please contact Alumni Relations, if you require information in an alternate format, or if any other arrangements can make this event accessible to you.
---
Sarah Kaplan is the Distinguished Professor, Director of the Institute for Gender and the Economy (GATE), and Professor of Strategic Management, at the University of Toronto's Rotman School of Management. She is a co-author of the bestselling business book, Creative Destruction. Her latest book—The 360° Corporation: From Stakeholder Trade-offs to Transformation—is based on her award-winning course at the Rotman School. Her current research focuses on applying an innovation lens to social challenges such as gender inequality. She was a strategic lead in developing the Feminist Economic Recovery Plan for Canada. In 2020, she launched a 5-course Specialization on Coursera: Gender Analytics: Gender Equity Through Inclusive Design which is aimed at building skills to do intersectional gender-based analysis for products, services and policies. She regularly advises corporations, governments and agencies on policies related to gender equality such as board diversity, care work, employment, pay equity, gender-based analysis and other topics. Formerly a professor at the University of Pennsylvania's Wharton School (where she remains a Senior Fellow), and an innovation specialist for nearly a decade at McKinsey & Company, she earned her PhD at MIT's Sloan School of Management. She has a BA with honors in Political Science from UCLA and an MA with distinction in International Relations and International Economics from Johns Hopkins University's School for Advanced International Studies (SAIS).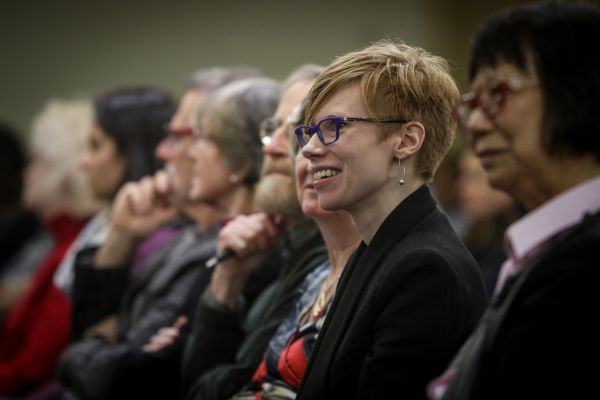 U of T Where You Are
U of T Where You Are
U of T's popular lecture series comes to where you live and work, in cities around the world. Stay informed, get inspired!
More about this lecture series