Online
U of T Where You Are: The 100th Anniversary of the Discovery of Insulin: The Early Years [and Their Multifaceted Ramifications]
Join fellow alumni to learn about the groundbreaking discovery of insulin
2021 marks the one-hundredth anniversary of ground-breaking research in Toronto that changed the course of what was, then, a universally fatal disease: type 1 diabetes. Some would argue that insulin's discovery by Banting, Best, MacLeod, and Collip was the greatest scientific advance of the twentieth century, being one of the first instances in which modern medical science was able to provide lifesaving therapy. As with all scientific discoveries, the work in Toronto built upon important advances of many researchers over the preceding decades.  Furthermore, the Toronto work ushered in a century of discovery of insulin purification, isolation, structural characterization, and genetic sequencing as well as insights into its receptor interaction, all of which influenced ongoing improvements in therapeutic insulin formulations.
Here we discuss the body of knowledge prior to 1921 localizing insulin to the pancreas and establishing insulin's role in glucoregulation, and provide our views as to why researchers in Toronto ultimately achieved the purification of pancreatic extracts as a therapy. We discuss the pharmaceutical industry's role in the early days of insulin production and distribution and provide insights as to why the discoverers chose not to profit financially from the discovery. This fascinating story of bench-to-beside discovery provides useful considerations for scientists now and in the future.
Register to watch live on November 13th or, if you're unable to tune in, you can register to view on-demand after the broadcast date.
---
Dr. Gary Lewis completed his medical training in 1982 at the University of Witwatersrand in South Africa, followed by specialty training in Internal Medicine and then Endocrinology at the University of Chicago. He joined the staff of the Toronto General Hospital in 1990, was appointed Head of the Division of Endocrinology at University Health Network and Mount Sinai Hospitals in 2001, Director of the University of Toronto Division of Endocrinology and Metabolism in 2008 and Director of the Banting and Best Diabetes Centre, U of T, in 2011.
He is a Full Professor in the Departments of Medicine and Physiology, in the University of Toronto's Temerty Faculty of Medicine, and holds and holds the Sun Life Financial Chair in Diabetes and the Drucker Family Chair in Diabetes Research.
Dr. Lewis has made a number of seminal discoveries elucidating the mechanism of blood fat abnormalities in diabetes and prediabetic states. The specific areas in which his research has had a major impact are the study of postprandial lipoprotein metabolism, the mechanism of HDL lowering, the mechanism of triglyceride rich lipoprotein overproduction by liver and intestine and the mechanism of free fatty acid impairment of pancreatic insulin secretion, the latter potentially contributing to pancreatic failure and the development of type 2 diabetes. He is recognized internationally as a foremost expert in the field of lipoprotein metabolism in insulin resistance and diabetes. Dr. Lewis has been awarded and honored by several organizations. To mention a few, he is the recipient of the 2016 Canadian Society of Atherosclerosis, Thrombosis and Vascular Biology Scientific Excellence Award, the 2013 Canadian Society for Clinical Investigation (CSCI) Distinguished Scientist Award and Lecture, a Canada Research Chair in Diabetes, the Canadian Diabetes Association Young Scientist Award, and has been elected to the American Society for Clinical Investigation and the Canadian Academy for Health Sciences. He has been invited to present his research findings at numerous universities around the world and at prestigious international meetings.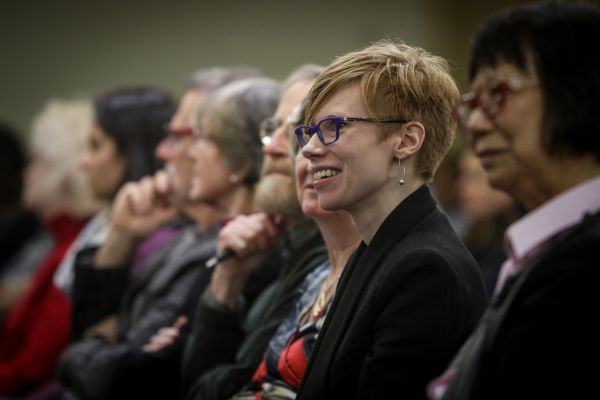 U of T Where You Are
U of T Where You Are
U of T's popular lecture series comes to where you live and work, in cities around the world. Stay informed, get inspired!
More about this lecture series