Greater Toronto Area
TORONTO, ON: U OF T ENTREPRENEURSHIP WEEK TRUE BLUE EXPO
HOSTED BY UNIVERSITY OF TORONTO ENTREPRENEURSHIP
U of T Entrepreneurship is gearing up for the True Blue Expo – the U of T's largest entrepreneurship showcase of the year. With 60+ startups exhibiting from across our three campuses and our top startups competing for $50K in the RBC Prize for Innovation & Entrepreneurship, the True Blue Expo is an unparalleled opportunity to experience entrepreneurship at U of T. 
The True Blue Expo brings together the entrepreneurs and innovators that have earned the U of T entrepreneurship community a global top 5 ranking for university-managed business incubators, and the #1 place in Canada for research-based startups. The event will also feature a keynote by Michael Katchen of Wealthsimple. Last year's showcase brought out thousands of people and resulted in two of our startups being on DRAGONS' DEN, including Happy Pops going on to work with Arlene Dickinson. Don't miss out!

Attend this March 21, 2019 all-day event at MaRS to:
Meet 60+ cutting edge U of T startups and learn about their innovations
Learn about U of T's rich ecosystem of 10 specialized incubators
Watch 10 top U of T startups pitch for prizes at the 2019 RBC Prize for Innovation and Entrepreneurship
Network with our community at the RBC Prize Awards Reception
Interested in learning about the latest startup news out of U of T? Sign up for our newsletter here 
---
 U of T Entrepreneurship Week True Blue Expo is one of the many diverse events bringing U of T right into your community. Stay informed, inspired and connected, because together we are boundless.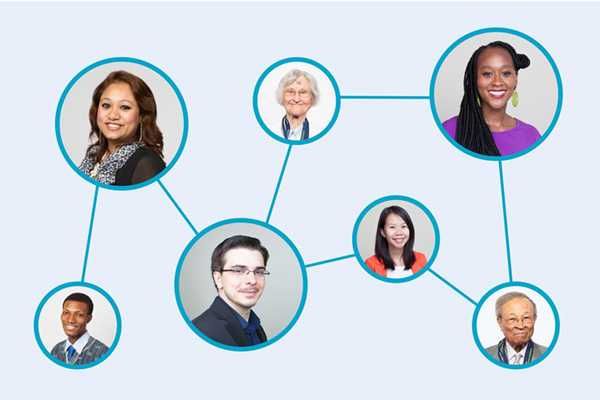 Alumni Networks
Alumni Networks
U of T alumni form an incredible network across more than 190 countries. We can help you stay in touch, enjoy great social experiences, meet interesting, like-minded people, and feed your love of learning. 
Connect with alumni in your community