Greater Toronto Area
Toronto, ON: Transforming Urban Mobility - Ride-Hailing's Global Reach
Join fellow U of T alumni and friends for a lecture that explores how 21st century cities are adapting to transformations in urban mobility.
Light Meal & Presentation
Q & A to follow
This event is sold out. If you would like to be put on a wait list, please email utn.events@utoronto.ca.
U of T alumni and friends are invited to a thought-provoking talk by
Professor Shauna Brail
Urban Studies Program
Innis College
University of Toronto
Urban transportation is currently undergoing dramatic change, including the emergence of ride-hailing as a relatively new, disruptive mobility option. While at first it may have appeared that ride-hailing firms such as Uber were focused on disrupting the taxi industry, it is now evident that disruptions associated with ride-hailing are connected to wide-ranging transformations in urban mobility. These include a move towards mobility as a service, efforts to reduce private vehicle ownership, and the convergence of ride-hailing with autonomous vehicle technology.
In this talk, Prof. Brail will discuss a brief history of ride-hailing and its connection to innovation, regulation and cities; the emergence of a global network of ride-hailing firms in which headquarters and R&D activities are highly concentrated in select global cities; and the entrance of major automotive manufacturers and big tech firms as investors, partners and innovators. It provides a glimpse into how 21st century cities are transforming, and being transformed, as a result of a shifting mobility landscape.
---
Prof. Brail's presentation is part of an ongoing series of compelling lectures for alumni, hosted at venues across the GTA. U of T in Your Neighbourhood brings the university right into your community, keeping you informed, inspired and connected.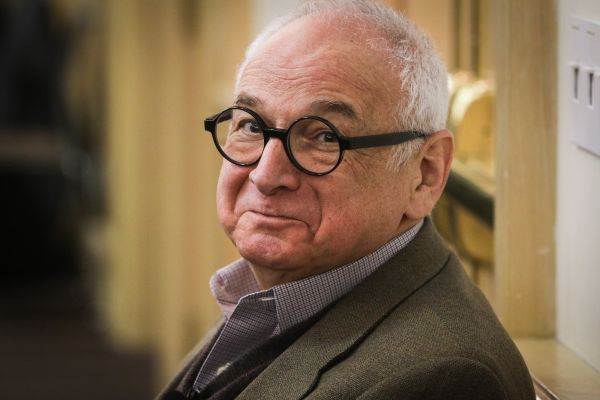 U of T in your Neighbourhood
U of T in your Neighbourhood
U of T's popular lecture series comes to where you live and work in the Greater Toronto Area, from Oakville to Agincourt. Stay informed, get inspired!
More about this lecture series