New York City
New York, NY: How Coders are Changing the World
Join fellow U of T alumni and friends for a lecture that explores how coders think and how they're changing the world.
Reception & Presentation
Q & A to follow
Please note that registration for this event is now closed. Please email Shannan Wray at shannan.wray@utoronto.ca to be added to the guest list.
U of T alumni, friends, prospective students and their families, and high school counsellors are invited to a thought-provoking talk on 
How Coders are Changing the World

by
Mr. Clive Thompson (BA 1992 VIC)
Journalist and Author
Contributing Writer, New York Times Magazine
Columnist, Wired
The world of computer programming is complex and influential. Computer programmers write code to solve problems or perform tasks such as allowing our smart devices to operate and communicate with the outside world. From our most basic needs to solving some of the world's most challenging issues, coders have the ability to change the world in which we live. But who are the coders behind the screen? In this talk, alumnus Clive Thompson, will discuss the psychology of coders – who's drawn to computer programming and why. He will explain how coders think, and how and why they're reshaping the world in their image.
Clive is a journalist who writes about science and technology. He's a contributing writer for the New York Times Magazine and a monthly columnist for Wired magazine; He also writes a periodic column about the history of technology for Smithsonian magazine. Clive's new book, Coders: The Making of a New Tribe and the Remaking of the World, explores those who write code and what their hopes, dreams, visions and blind spots are, so that we can better understand the software world we live in right now. Clive's new book will be on sale for purchase at the event.
Note: This presentation will be preceded by an information session for prospective students interested in learning more about the University of Toronto. 10th, 11th and 12th-grade high school students are encouraged to attend with their families. For more information on the session, please email student.recruitment@utoronto.ca.
University undergraduate students interested in learning more about studying at the Faculty of Medicine are also welcome to join us for a pre-lecture presentation on May 6. Register here for the Medicine session: https://applymd.utoronto.ca/content/nycregistration  
Feel free to share this invitation with anyone who may be interested in this opportunity!
---
Mr. Thompson's presentation is part of an ongoing series of compelling lectures for alumni, hosted in cities around the world. U of T Where You Are brings the University right into your community, keeping you informed, inspired and connected.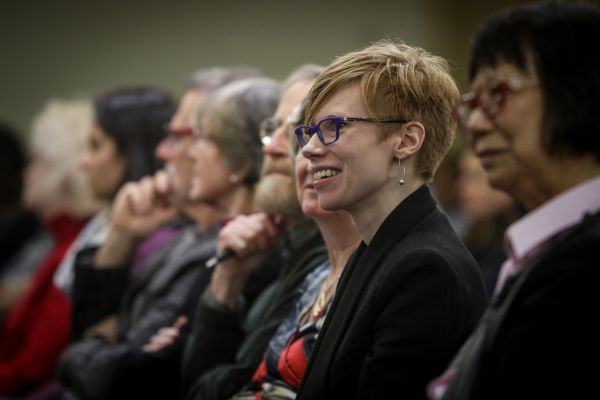 U of T Where You Are
U of T Where You Are
U of T's popular lecture series comes to where you live and work, in cities around the world. Stay informed, get inspired!
More about this lecture series