London
London, UK: President's Reception & Presentation
Join fellow U of T alumni and friends for a lecture that explores the opportunities and challenges of urbanization.
Reception & Presentation
Q & A to follow
Professor Meric Gertler
President, University of Toronto

cordially invites you to a reception for University of Toronto alumni and friends, featuring a special presentation on 
Building a 21st Century City 
by 
Professor Matti Siemiatycki
Faculty of Arts & Science
Interim Director, School of Cities
University of Toronto

Cities around the world are in the midst of massive population growth and urbanization. That's why it's so important to create smarter, greener and more inclusive cities. But with the promise of healthier infrastructures comes many pressing challenges for urban planners everywhere. In his talk, Professor Matti Siemiatycki discusses climate change, integrating new technologies into design, the accessibility of infrastructure, and issues of inequality. He also explores how planners can turn these challenges into communities for the 21st century.
---
Prof. Siemiatyck's presentation is part of an ongoing series of compelling lectures for alumni, hosted in cities around the world. U of T Where You Are brings the University right into your community, keeping you informed, inspired and connected.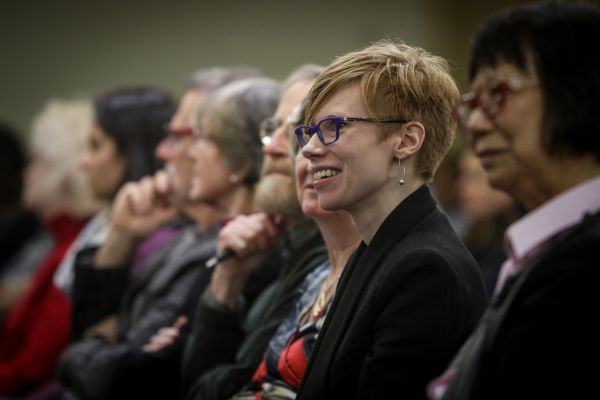 U of T Where You Are
U of T Where You Are
U of T's popular lecture series comes to where you live and work, in cities around the world. Stay informed, get inspired!
More about this lecture series