Hong Kong
Hong Kong, SAR: UTAA (HK) Biennial General Meeting and alumni guest speaker
Hosted by the University of Toronto Alumni Association (Hong Kong)
Event Details
Oct 13, 2017
Elephant Ground Starstreet
8 Wing Fung Street, Wan Chai, Hong Kong
6:30 pm - 9:00 pm
Elephant Ground Starstreet
Hong Kong
Hong Kong, SAR: UTAA (HK) Biennial General Meeting and alumni guest speaker
Hosted by the University of Toronto Alumni Association (Hong Kong)
You are invited to UTAA HK's Biennial General Meeting (BGM) and an inspiring talk by U of T alumnus and marathon enthusiast, Louise Chiu (BCom UTM).
Louise will share how running as a hobby led her to complete over 13 marathons. Having ran over 6,500 km, spanning 7 countries, Louise will take the audience on a journey through her running and traveling experiences with alumni and friends.
Snacks will be sponsored by Elephant Ground. Attendees can enjoy happy hour drink offers. Attendees are responsible for food and beverages ordered separately.
Get involved with the largest Canadian alumni association in Hong Kong with more than 4000 registered members! The UTAA (HK) is now calling for nominations for the 2017-2019 Executive Committee. if you are interested to contribute to the U of T alumni community, please submit your nomination form where can be downloaded here. For more information about the available positions, please visit the UTAA (HK) Facebook page.
If you have any question about this event, please email Prudence Ng at prudence.ng@utoronto.ca
---
This social activity is one of the many diverse events hosted by your local alumni group, bringing U of T right into your community. Stay informed, inspired and connected, because together we are boundless.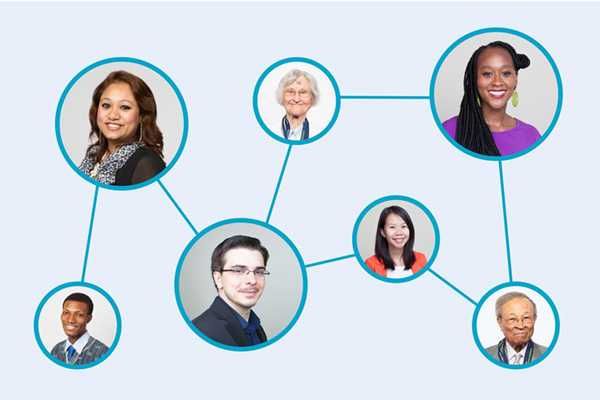 Alumni Networks
Alumni Networks
U of T alumni form an incredible network across more than 190 countries. We can help you stay in touch, enjoy great social experiences, meet interesting, like-minded people, and feed your love of learning. 
Connect with alumni in your community