Awards of Excellence 2019 Recipients
CONGRATULATIONS TO ALL OF THIS YEAR'S AWARDS OF EXCELLENCE RECIPIENTS!
We are delighted to announce the 2019 winners. Click on each name to read more about each of these remarkable U of T students, faculty and staff members.
Northrop Frye Award
Michael Carter, Department of Mechanical & Industrial Engineering, Faculty of Applied Science & Engineering
Vivek Goel Faculty Citizenship Award
Andrea Sass-Kortsak (BSc 1977 TRIN, MHSc 1981), Dalla Lana School of Public Health
Ludwik and Estelle Jus Memorial Human Rights Prize
Maydianne Andrade (MSc 1995), Department of Biological Sciences, University of Toronto Scarborough
Audrey Macklin (LLB 1987), Centre for Criminology & Sociolegal Studies, Faculty of Law
Carolyn Tuohy Impact on Public Policy Award
Michael Cusimano (MD 1984, PhD 1996), Department of Surgery, Faculty of Medicine
Joan E. Foley Quality of Student Experience Award
David O. Wright (MEd 2009), Office of Corporate and Foundation Relations, Division of University Advancement
Jill Matus Excellence in Student Services Award
Kristen Moore (MEd 2014), Student Services, Trinity College
Ike Okafor (BA 1993 NEW), Office of Health Professions Student Affairs, Faculty of Medicine
Chancellor's Award – Emerging Leader
Janelle Joseph (MSc 2006, PhD 2010), Division of Student Life and Faculty of Kinesiology and Physical Education
Chancellor's Award – Influential Leader
Barbara Dick (BA 1987 UC), Alumni Relations, Division of University Advancement
UTAA Graduate Scholars
Surath Gomis, Department of Electrical & Computer Engineering, Faculty of Applied Science & Engineering
Sahil Gupta (BSc 2015 SMC), Institute of Medical Science, Faculty of Medicine
Grace Jacobs, Institute of Medical Science, Faculty of Medicine
Adel S. Sedra Distinguished Graduate Award
Mama Adobea Nii Owoo, Department of Curriculum, Teaching and Learning, Ontario Institute for Studies in Education
UTAA Scholars
Stefan Divic, Trinity College, Faculty of Arts & Science
Hana Nikčević, Victoria College, Faculty of Arts & Science
Alisha Stranges, Innis College, Faculty of Arts & Science
Darcy Taylor, Trinity College, Faculty of Arts & Science
John H. Moss Scholarship
Jillian Sprenger, Trinity College, Faculty of Arts & Science
winners
frye1
Northrop Frye Award
Michael Carter
Department of Mechanical & Industrial Engineering, Faculty of Applied Science & Engineering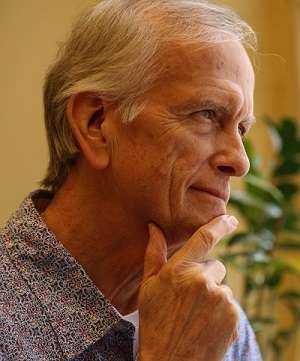 For 30 years, Michael Carter has forged vital connections between industry and academia, giving his students extraordinary hands-on experience while proving the value of industrial engineers to Canadian health care.
A professor in the Department of Mechanical & Industrial Engineering (MIE), Carter created the MIE 561 Healthcare Systems course 25 years ago. He invites industry players to class and tasks his students with solving their real-world health-care problems. Hundreds of students have launched careers this way, in addition to providing usable and viable solutions for organizations such as Sunnybrook Health Sciences Centre, CorHealth, Cancer Care Ontario, Ontario Renal Network and Hamilton Health Sciences.
Carter has further supported these vital partnerships through U of T's Centre for Healthcare Engineering, which he founded in 2009, and by spearheading the Master of Engineering Certificate in Healthcare Engineering program. He has supervised more than 100 graduate students, all of whom have researched in collaboration with industry.
In his own research, Carter develops decision support tools to help administrators make analytical decisions and provides advisory support on industry and government projects. He is the co-author of two textbooks: Operations Research: A Practical Introduction and the forthcoming Introduction to Health Care Engineering. The Canadian Operational Research Society has honoured him with four Annual Practice Prizes and a lifetime Award of Merit. He is also a fellow of the Institute for Operations Research and the Management Sciences, the Canadian Academy of Engineering, and the Canadian Academy of Health Sciences.
Carter's students praise him as an exceptional educator, motivator and innovator who invests in their success, identifies opportunities that support their skills, and has been tremendously influential in their careers.
Carter's efforts have contributed immeasurably to the University of Toronto's international reputation as a top source for exceptional health-care engineers. As his colleagues put it, no other engineering professor in Canada has made more of an impact on health care.
goel
Vivek Goel Faculty Citizenship Award
Andrea Sass-Kortsak (BSC 1977 TRIN, MHSc 1981)
Dalla Lana School of Public Health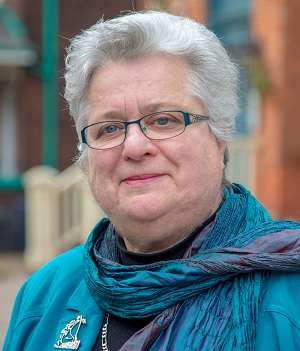 Throughout her many years of sustained, meaningful service to the University and to her profession, Andrea Sass-Kortsak has been an important and respected leader.
A professor in the Dalla Lana School of Public Health, Sass-Kortsak is an expert on pollutants as workplace health hazards, with significant research published on asbestos, pesticides, styrene, the links between occupations and prostate cancer, and the best practices for quantifying the effects of workplace exposure.
As director of U of T's Occupational/Industrial Hygiene master's program, the first Canadian degree program in the field, she was a leader in establishing occupational hygiene as a formal profession. Sass-Kortsak spearheaded the founding of a regulatory body, the Canadian Registration Board of Occupational Hygienists, which now sets national standards for professionals who prevent workplace hazards.
Sass-Kortsak was also a significant force in the development of the Dalla Lana School of Public Health, beginning when she led major changes to graduate education in what was then the Department of Public Health Science. She spearheaded a curriculum renewal, developed an enrolment tracking system, and shared best practices across divisions. After the Dalla Lana School formed, she became Associate Dean of Academic Affairs and helped expand the school into a faculty. Among other achievements, she developed a PhD funding policy and was a leader in the Safety Abroad initiative to provide risk management support for students who travel.
Since her first election to the Academic Board in 2005, Sass-Kortsak has become a key member of Governing Council, chairing both the Committee on Academic Policy & Programs and the Academic Board. Her colleagues praise her deep commitment to self-governance and appropriate oversight, her keen judgement and discretion, and her extensive knowledge of the University.
Sass-Kortsak's peers have also honoured her with the Dalla Lana School's John Hastings Award for Excellence in Service to the University and Community, the Hugh Nelson Award of Excellence from the Occupational Hygiene Association of Ontario, and the American Industrial Hygiene Association's prestigious Yant Award.
jus1
Ludwik and Estelle Jus Memorial Human Rights Prize
Maydianne Andrade (MSc 1995)
Department of Biological Sciences, University of Toronto Scarborough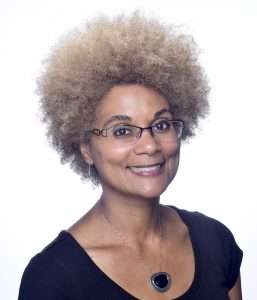 Professor Maydianne Andrade's transformative influence, advocacy and leadership are significantly improving U of T's hiring and promotion practices.
Andrade is a professor in the Department of Biological Sciences at University of Toronto Scarborough, and also serves as Vice-Dean, Faculty Affairs and Equity. Her sobering presentations on the effect of unconscious bias on the careers of female and racialized professors have helped put in place fairer practices in the hiring of faculty members across the University, in searches for leadership positions at UTSC and adjudication of University Professors since 2014.
Andrade launched TIDE (Toronto Initiative for Diversity and Excellence), which trains faculty members to present unconscious bias education and discussion sessions. More than 20 TIDE peer facilitators have now conducted workshops reaching over 400 faculty members across Divisions, supporting honest conversations and evidence-based changes to the methods used by search, promotions, and awards committees. TIDE Materials are now in use in other institutions in Canada.
She also co-founded MEaD UTSC (Mentoring Excellence and Diversity), a grassroots organization assisting faculty in overcoming barriers to career progress. MEaD now serves as a campus-wide steering group for mentorship and inclusion initiatives for faculty and librarians.
A respected researcher in evolutionary ecology, Andrade held the Canada Research Chair in Integrative Behavioural Ecology, is a Fellow of the Animal Behavior Society, a winner of the UTSC Principal's Research Award, and serves on several editorial boards. At U of T, she was Vice-Chair, Academic Policies & Programs, a member of Academic Board for many years, and now serves as President's designate on the ROM Board of Trustees.
Her colleagues praise Andrade's practical, nonjudgmental and honest approach, and her passion for fairness. Her data-based approach has not only inspired colleagues, but has positioned the University as a leader in unconscious bias training, showing the way forward for other Canadian universities.
jus2
Audrey Macklin (LLB 1987)
Centre for Criminology & Sociolegal Studies, Faculty of Law
For decades, law professor Audrey Macklin has used both her research and her advocacy to champion the legal rights of people on the margins, especially migrants and refugees.
Macklin holds the Chair in Human Rights at the Faculty of Law. She is a leading expert on border controls and immigration, and was one of the first academics to write about issues such as foreign live-in caregivers, human trafficking, and the links between human rights and the mining and oil industries. Her colleagues praise her work as both original and practical. Above all, they say, her research shines in its conceptual clarity, and is all the deeper for being interdisciplinary in scope.
Director of U of T's Centre for Criminology and Sociolegal Studies, Macklin also chairs the faculty advisory committee of the International Human Rights Program at U of T, and is a Fernand Braudel Fellow and a Pierre Elliott Trudeau Foundation Fellow.
Macklin is a founding member of the Canadian Association of Refugee Lawyers, and a member of the Refugee Lawyers Association and the Canadian Association for Refugees and Forced Migration Studies. She often testifies, by invitation, before government panels such as the Joint Parliamentary Committee on Citizenship and Immigration, and the Senate Committee on Human Rights. She regularly writes for major newspapers, presenting the human rights perspective on migration issues.
Working pro bono, Macklin was active in the legal defence of former child soldier Omar Khadr, helping obtain his release from Guantanamo Bay and his release in Canada. She has also volunteered for human rights fact-finding missions in Sudan, Israel and Palestinian Territory. In her other pro bono work, she has sought health care for refugee claimants, argued against a ban on niqabs at citizenship ceremonies, fought deportation to countries that torture, and championed the right of non-resident Canadians to vote. Her courage working in politically sensitive areas comes, peers say, from her profound dedication to fairness in law.
tuohy
Carolyn Tuohy Impact on Public Policy Award
Michael Cusimano (MD 1984, PhD 1996)
Department of Surgery, Faculty of Medicine
Neurosurgeon Michael Cusimano, a professor in the Department of Surgery, is a champion of concussion prevention. His research and advocacy has influenced sports—from hockey to American football to soccer—and from the little leagues to the World Cup and Olympics - to make changes to help reduce concussion rates.
In 2003, Cusimano published a landmark study about the risks of body-checking in hockey. This research catalyzed a national and international conversation, research and policies about the impact of concussion on young athletes, with many significant outcomes: rule changes in sports bodies from Canadian youth hockey to international leagues such as the NHL and FIFA, and legislation mandating medical attention after a sports injury. For example, Rowan's Law in Ontario says kids in sports must receive concussion awareness training, and the NHL has banned hits where the head is the main point of contact. Though many people have been changing things for the better, Cusimano was one of the first and most consistent voices. He followed his initial findings with a robust program of related research, public outreach and hands-on volunteer work.
Cusimano is also a surgeon at St. Michael's Hospital, where he is founding director of the Injury Prevention Research Office. There, he has developed innovative surgical techniques to help people with complex brain tumours and these have been adopted internationally and help people every day around the world.
Cusimano's colleagues honoured him with the 2019 University of Toronto President's Impact Award, which recognizes research that has had a significant impact on wider society. His national and international peers have also recognized his research excellence; Cusimano is a fellow of the Royal College of Surgeons of Canada, the Canadian Academy of Health Sciences, and the American College of Surgeons. He is also a diplomate of the American Board of Neurological Surgery.
foley
Joan E. Foley Quality of Student Experience Award
David O. Wright (MEd 2009)
Office of Corporate and Foundation Relations, Division of University Advancement
David Wright has coached the Varsity Mountain Bike Team to provincial championship wins and medals for 18 years, but he shines for helping his athletes to develop as well-rounded citizens.
When Wright founded the team, it was the first new Varsity program in many years. It quickly became a model of student engagement with Wright insisting that his riders strive academically, give back to the community, and prioritize their mental health. Recently, more U of T cyclists appear on the Dean's List than athletes from any Varsity team.
Wright fundraises for his riders through an annual discounted bike tune-up. He is a lead volunteer organizer with University Cup, Ontario's intercollegiate mountain biking race series. David is a founding member of the Don Valley Urban Forest Clean-Up Project, which now provides research opportunities for undergraduates through U of T's Urban Studies curriculum. Every year, Wright's cycling team organizes a major cleanup of the Don Valley trails where they train, and have removed 44,000 pounds of garbage from the forest.
As Director of Development Logistics for the Office of Corporate and Foundation Relations, Wright is part of a team with a major fundraising portfolio. He has co-chaired U of T's Varsity Athletic Board and was a longstanding elected member of the Council of Athletics and Recreation. Formerly, he was a provincial champion athlete who competed in cycling, water polo and lifeguarding. In 2016, colleagues inducted him into the U of T Sports Hall of Fame for his commitment to students and sport leadership.
Wright's students say his energy is infectious, and he delivers advice with compassion. Again and again, they thank him for creating an inclusive and welcoming environment, and for stepping up as a mentor. He is always careful to thank volunteers and is clearly proud of his athletes' accomplishments on or off the track and regardless of whether their efforts land them a spot on the podium.
matus1
Jill Matus Award for Excellence in Student Services
Kristen Moore (MEd 2014)
Student Services, Trinity College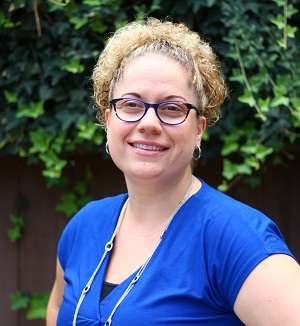 As Dean of Students at Trinity College, Kristen Moore has led a series of proactive and highly successful initiatives that have created a more inclusive and welcoming community and that champion holistic student support.
Previously Trinity's Associate Registrar, Moore became Dean of Students in 2015. In just a few years, she has led her fellow staff members and Trinity's students in updating the college culture to better serve a diverse student body. She developed a dedicated wellness space where students can find a quiet respite or take part in one of the positive activities on offer. She also created the role of Associate Director of Community Wellness, a tremendously popular move with students who say the position is one of the most valuable resources available to them.
Moore hired an additional two staff members to provide specialized support for students—an assistant dean of students and a manager of residence operations. Improving residence culture was another key initiative, and she developed a residence acceptance system for returning students that prioritizes community engagement. She personally led the training of dons to establish a more integrative and collaborative training model, and she overhauled the college's Welcome Desk system, hiring staff and offering special training. These efforts have improved service response times and benefited the entire student community.
Moore has also demonstrated inclusion by example, initiating an administration-supported fundraising initiative for queer students. The fundraiser for LGBTQ+ youth leadership retreat Camp fYrefly raised awareness of the college's queer community and made students feel recognized.
Her colleagues say Moore succeeds because she is always thinking ahead and is dedicated to excellence both for herself and her office. She is fearless, strategic and mindful, and she excels at listening and empowering students, who praise her compassion, fairness and responsiveness.
matus2
Ike Okafor (BA 2003 NEW)
Office of Health Professions Student Affairs, Faculty of Medicine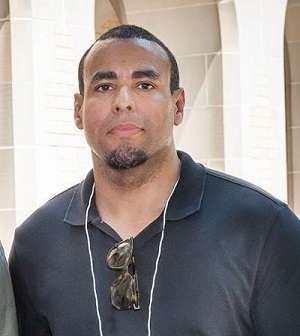 Ike Okafor, a senior officer in Service Learning and Diversity Outreach at the Faculty of Medicine, has been a champion for diversity in medicine. In just four years, the groundbreaking support programs he founded have helped more than 100 students facing systemic barriers get into top-ranked medical schools, from U of T to Yale.
Okafor, saw the barriers facing numerous underrepresented communities in the physician population and developed a two-pronged strategy with programs that have enhanced medical school diversity. The Community of Support offers a combination of admissions advising, mentorship opportunities and MCAT, application and interview prep for students applying to medical school, with branches at 11 universities across Canada. The Black Student Application Program is a culturally safe space for Black students applying to the U of T MD program through an additional essay and enhanced representation of Black physicians, faculty members, and medical students in the admissions file review and admission interviews.
As an undergraduate, Okafor founded U of T's Black Students Association and was an active student at New College. In his current role, he also co-ordinates clinical experiences for medical students in French settings, and advises numerous student groups and charitable activities. Outside the University, Okafor serves on the board of the CEE Centre for Young Black Professionals. Colleagues have honoured him with an Arbor Award, a U of T International Day for Elimination of Racial Discrimination Award, a Faculty of Medicine Staff IMPACT award, and an Excellence through Innovation award.
Colleagues say Okafor's idea of supporting students years before they apply to medical school is the visionary insight that has created real, sustainable change, creating opportunities where there were none. A stellar role model and dedicated leader, he is the first person students seek for support. Students laud him as fair, moral, hard-working and their true champion.
chancellore1
Chancellor's Award (Emerging Leader)
Janelle Joseph (MSc 2006, PhD 2010)
Division of Student Life and Faculty of Kinesiology and Physical Education
Janelle Joseph fulfills a remarkable range of professional and volunteer responsibilities that contribute to research, community dialogue, governance, classroom learning, student life, healthy living, and the overall reputation for excellence of the University of Toronto.
In the Faculty of Kinesiology and Physical Education, Joseph is a lecturer and prolific researcher focused on how gender, race, and ethnicity relate in complex ways to power. She participated in a large study of the health status of Canadian Black men and she is an expert on anti-Black racism, lndigeneity and inequity. Joseph created an undergraduate elective course for the faculty called "Physical Culture, Race and lndigeneity." She is the lead author of three books on race and sport in Canada.
Joseph has advocated for faculty and staff training to address unconscious racial bias and has led several peer workshops at the faculty. She also helped organize the Hurdle to Success event, raising awareness of barriers to racial equity in sport. Her contributions to a second awareness-raising event, Accelerating Action, culminated in the faculty Task Force on Race and lndigeneity.
Joseph is also Director of Academic Success in the Division of Student Life and Assistant Director of the Transitional Year Program. She leads the Learning Strategist Community of Practice and chairs the Board of Stewards for Hart House. She is an artist, an athlete, and a mentor to graduate students. Her peers have recognized her with a Gordon Cressy Student Leadership Award, a Banting Post-doctoral Fellowship, and an International Day for the Elimination of Racial Discrimination award.
Colleagues attest to Joseph's exceptional rapport with her students and staff, and her qualities as an exemplary and strategic leader who remains compassionate and positive while encouraging others to strive for more. Her presentations are thoughtful, knowledgeable and engaging, and her collaborative suggestions for challenging current practices are inspiring.
chancellori1
Chancellor's Award (Influential Leader)
Barbara Dick (BA 1987 UC)
Alumni Relations, Division of University Advancement
Overseeing one of the world's largest and most complex alumni operations, Barbara Dick has consistently brought innovative and transformational leadership to her role as Assistant Vice-President, Alumni Relations. 
Barbara has completely reimagined alumni relations, elevating its relevance and establishing an unprecedented degree of integration with portfolios across the University. U of T has seen a threefold increase in alumni engagement since her appointment, and alumni engagement metrics are now firmly embedded in all divisional advancement business plans.
Under Barbara's direction, her team revitalized Alumni Reunion, U of T's signature alumni gathering, more than tripling registrations. She has also overseen expansion of alumni volunteering and mentorship, leading a 10-fold increase in alumni volunteer engagement. Barbara's tenure has been distinguished by innovative programming for young alumni, growth in the University's regional alumni network, the launch of a new alumni website, and the innovative U of T in Your Neighbourhood and U of T Where You Are lecture series that have brought hundreds of faculty presentations to alumni audiences in the GTA and around the world. She collaborates with the international and student life teams by enlisting prominent alumni to help with student recruitment and student career exploration and played a pivotal role in the launch of the University's first-ever alumni impact survey.
Barbara serves as president of the Council for Alumni Association Executives. She is a volunteer mentor for both political science students at U of T and her fellow staff members. Her colleagues have recognized her with U of T's Stepping Up award and two Excellence Through Innovation Awards.
Barbara's peers praise her dedication, optimism, creativity, willingness to take risks, and strategic mindset. They appreciate her in-depth knowledge, her ability to build relationships, and her pioneering work in the field of alumni relations. Her fellow alumni are equally enthusiastic, praising her understanding of what a U of T education meant to them and her integrity, compassion and warmth.
utaagrad1
UTAA Graduate Scholars
Surath Gomis
Department of Electrical & Computer Engineering, Faculty of Applied Science & Engineering
Surath Gomis combines breakthrough work in bioengineering with high-impact work in science outreach, revealing the unique properties of stem cells, and organizing events such as the highly successful Science Rendezvous, which draws 30,000 attendees and is Canada's largest science outreach festival.
A PhD candidate in electrical and computer engineering in the Faculty of Applied Science & Engineering, Gomis earned his bachelor's degree at the University of Saskatchewan. He holds the prestigious Vanier Canada Graduate Scholarship and is a non-resident junior fellow of Massey College.
Gomis is working in U of T's Medicine by Design initiative, engineering microfluidic devices that can isolate retinal stem cells for study—an important step in discovering properties that will one day help scientists regrow or repair damaged tissue. He has already achieved first-author publication in a top journal.
Gomis helped establish the interdisciplinary Graduate Engineering Council of Students and is its treasurer. He is past president, and current VP external, of the Electrical and Computer Engineer Graduate Students' Society. He has also represented Engineering graduate students on the Executive Committee of Faculty Council.
He excels at organizing events that get scientists and the public talking to each other. Prominent examples include organizing his department's first research and development industry networking reception, co-chairing the 2019 edition of Science Rendezvous , and inviting speakers for the 2019 Massey Grand Rounds Symposium. He is a volunteer tutor and enjoys sailing, rock climbing, and playing the guitar and trombone.
Gomis's professors describe him as an academically exceptional student who proactively seeks challenging projects. They point out that his superlative collaboration skills will stand him in good stead in his ambitious, interdisciplinary work. And his professors and peers alike praise his innovative and fun outreach events, which have received positive feedback from participants.
utaagrad2
Sahil Gupta (BSc 2015 SMC)
Institute of Medical Science, Faculty of Medicine
Sahil Gupta is an accomplished researcher who passionately explores novel cellular mechanisms that could help save patients diagnosed with sepsis. He is also the Founder and President of the Centre for Research on Inner City Health, a student-led enterprise that improves care for marginalized patients living on the streets of Toronto.
Gupta is a PhD candidate in the Faculty of Medicine's Institute of Medical Science, a program he entered after earning his Immunology Bachelor's degree at U of T's St. Michael's College. His research has already earned him an impressive 29 awards, including a prestigious Vanier Canada Graduate Scholarship. He was also the inaugural winner of the Biomedical Science Research of Discovery Award at St. Michael's Hospital and is a CIHR gold-medalist for immunology and infectious disease research.
Gupta has six academic publications, including one as first author, which was accepted in year one of his PhD studies. His research on the cellular mechanisms responsible for regulating the survival of inflammatory neutrophils has uncovered novel and important regulatory mechanisms that could be targeted by drugs, helping to save some of the 160,000 Canadian patients admitted to an ICU with sepsis each year.
His work with the Centre for Research on Inner City Health has raised more than $7,600 for projects benefiting the disadvantaged, while coalescing the St. Michael's Hospital students and community around the effort. A soccer and softball player, Gupta is also volunteer mentor for the Scadding Court Mentorship Program, an inner-city initiative for at-risk youth.
Gupta's professors are impressed with his extraordinary research productivity, exciting results, innovation, work ethic and excellent skills in experimental design. They describe him as a sensitive, effective and humble leader with a highly developed sense of social responsibility and ability to collaborate, traits which will stand him in good stead for his planned career as a clinician-scientists and international health advocate.
utaagrad3
Grace Jacobs
Institute of Medical Science, Faculty of Medicine
Grace Jacobs, a PhD candidate in the Institute of Medical Science, is a high-level scholar who has done extraordinary work to make academic research accessible to the public. Her weekly podcast Raw Talk has more than 21,000 downloads in 58 episodes and is an engaging window into U of T's scientific community.
Jacobs came to U of T from the University of Ottawa, where she earned a bachelor's degree in biomedical science. She holds several major scholarships, including the Cleghorn Fellowship for Schizophrenia Research. Her publication record already includes one first-author paper (forthcoming in Neuropsychopharmacology) and  a lead-authored chapter in the book Neuroimaging in Schizophrenia. Her research combines two fields, neuroimaging and genetics, to discover the neural mechanisms that underlie mental illness and to search for potential therapeutic targets.
Jacobs has lent her research skills to the Canadian Red Cross, volunteering on projects such as a report on health service gaps in rural China. True to her passion for science education, she is a leading volunteer with Pueblo Science, a charity that organizes science programs for children and workshops for teachers in underresourced communities.
She has served as a volunteer teacher for children's educational non-profit Let's Talk Science, and taught for the concussion prevention program Brain Waves. She is also a volunteer at the Centre for Addiction and Mental Health, a previous mentor at Scadding Court Community Centre and a current mentor for first-year graduate students, a triathlete and an Ultimate Frisbee player.
Her professors describe her research has post-doctoral level, even though she is just two years into her doctoral program. They say she is an original thinker, genuinely driven by the opportunity to discover, who possesses an impressive depth and breadth of knowledge. As executive producer of Raw Talk, Jacobs leads a team of 23 fellow students, who praise her excellent skills in communication, strategy, leadership and collaboration.
sedra
Adel S. Sedra Distinguished Graduate Award
Mama Adobea Nii Owoo
Department of Curriculum, Teaching and Learning, Ontario Institute for Studies in Education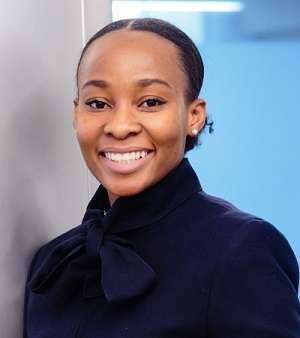 Through both her innovative doctoral research and her tireless volunteer activities, OISE PhD candidate Mama Adobea Nii Owoo is strengthening Indigenous languages in her native Ghana. By creating free resources in the language Gã and developing an instruction policy for teachers and for local and diaspora communities, Nii Owoo is advocating for her own language and setting the stage to assist similar efforts for other languages.
Nii Owoo holds a BA from the University of Ghana and an MA in Spanish from Ohio University. She has studied in Cuba, Ghana, Spain and the U.S. and speaks five languages. A three-time holder of a University of Toronto Graduate Research Fellowship, she has already published one first-author article.
Drawing on lessons learned from Canadian First Nations' language initiatives, Nii Owoo's thesis includes a documentary film showing how the education of teachers in Ghana informs their ability to comply with the country's policies on bilingual teaching. She has founded a non-profit, the Afroliteracies Foundation, which creates free print and video lessons in English and Gã for teachers in Ghana. She is also working on two children's books.
While at U of T, Nii Owoo has been actively involved in governance and volunteer activities. She has been president of both the OISE International Students' Association and the OISE Graduate Student Association, and in the latter capacity she organized the Graduate Student Research Conference. She has volunteered for nearly a dozen committees, providing valuable input to both OISE's strategic planning process and Governing Council's Student Mandated Leave of Absence Policy.
Nii Owoo's professors praise her for her natural leadership skills, her tact, vision, energy, perception, intellectual clarity and unique contributions to scholarship. This includes her efforts to help internationalize the Language and Literacies Education program curriculum, giving students a more global picture of language education.
utaa1
UTAA Scholars
Stefan Divic
Trinity College, Faculty of Arts & Science
Stefan Divic is an outstanding scholar who has already won NSERC research grants for his original research on skyrmion crystals—a class of magnetic materials with potential applications to quantum information processing.
A Trinity College student in his final year of the math and physics specialist, Divic is a U of T President's Scholar of Excellence who has won more than 15 scholarships at the University, as well as two major NSERC Undergraduate Student Research Awards. And he earned a perfect 100 per cent in his calculus class.
Divic's work on skyrmions has already led to co-authorship of a manuscript that he and his professor are submitting for publication. He has also presented research in gravitational physics at the Canadian Undergraduate Physics Conference and the Canadian Undergraduate Mathematics Conference.
As a volunteer with the Beyond Sciences Initiative (BSI), he co-organized a global online conference to benefit immunologists and medical trainees who lack funds to travel to academic gatherings. He also organized a spin-off program called Into the Cold through BSI, which distributed care packages to Toronto's street population. He is a musician, is fluent in Japanese, and is the captain of Trinity's hockey team.
Divic's professors say he is a top scholar—creative, thoughtful, and articulate—who has also demonstrated tremendous leadership and compassion in his volunteer activities. He plans to pursue graduate studies in condensed matter physics at UC Berkeley.
utaa2
Hana Nikčević
Victoria College, Faculty of Arts & Science
Hana Nikčević is a top student who has successfully put her social justice convictions into action, energizing Victoria College's art history community and inspiring fellow students with a series of popular photography workshops with student club VicXposure.
Nikčević is a fourth-year student of art history at Victoria College. A University of Toronto Scholar with a perfect GPA, she is also winner of the Crescam Serviendo award for outstanding service to her college. Deeply involved in the academic community, she sits on her department's undergraduate committee, is vice-president of the History of Art Students' Association, and co-chaired U of T's fifth annual History of Art Students' Association Undergraduate Symposium of Art History.
Her professors are impressed by her volunteer work as co-manager of Vic's Caffiends Fair Trade Café, where she created an art gallery as a way of demonstrating the organization's commitment to community. Nikčević also co-founded and edits the University of Toronto's first joint undergraduate-and-graduate art journal, Intaglio, and contributes to Victoria College's newspaper The Strand. As a member of the Hart House Art Committee,  she helped organize last year's ArtWork conference.
In September, Nikčević will begin an MA in art history at McGill University , studying ecological art and ancient art and archaeology—with a feminist approach. Her professors have no doubt of her future success: they describe her as conscientious, dependable, forward-looking and a respected leader of her peers—and a scholar who invariably tackles more than asked.
utaa3
Alisha Stranges
Innis College, Faculty of Arts & Science
An outstanding scholar who is already creating original research, Alisha Stranges has also had a tremendous positive impact for queer youth and allies via her work at U of T's Multi-Faith Centre.
In her final year of a major in women and gender studies at Innis College, Stranges maintains a perfect GPA and has earned more than 20 scholarships, including the Jack Hallam Scholarship in Sexual Diversity for creating community change, which she won three times. Her undergraduate thesis also won an award for writing excellence. In it, she explored the difference between respite and resolution in healing from trauma, and how dance can be a therapeutic intervention.
At U of T's Multi-Faith Centre, Stranges led the Qu(e)erying Religion program, a series of group discussions on topics such as sex, race, and the sense of home. She also created a digital audio and video "anti-Archive" to preserve the results of the discussions, raising the funds to support it. She helped organize an international multi-faith panel to discuss the intersection of religion and queer identity around the world. Stranges also leads storytelling and safe space workshops in the community.
Her professors say Stranges' deep empathy shines through her highly developed communication skills, creativity and sense of purpose. They describe her scholarship as rigorous and boundary-crossing, and her work at the Multi-Faith Centre as impactful and affirming. When she graduates, she aims to pursue a psychotherapy qualification, then start a practice supporting queer youth.
utaa4
Darcy Taylor
Trinity College, Faculty of Arts & Science
Professors describe Darcy Taylor's original research—which focuses on international policy issues through the lens of social values—as "exceptionally original," and he lives those values as well, finding time for a wide range of volunteer work.
Both a Loran Scholar and a University of Toronto Scholar, Taylor is in his final year of an international relations specialist at Trinity College. He has won multiple academic scholarships as well as a leadership award from the International Model NATO Conference in Washington, DC. Taylor studied abroad in France at the Paris Institute of Political Studies and in Beijing. He has published two articles in student journals, one in the Rapoport Journal of Peace, Conflict, and Justice and one in the Yale Review of International Studies.
Taylor volunteers for several social justice initiatives in his native Newfoundland, where he is the co-president of the St. John's Youth Social Justice Society. In Toronto, he has volunteered with a senior's program, adult literacy program and community tennis program. Taylor has participated in both the Trinity College French Language Society and the Trinity College Volunteer Society.
Taylor's professors call him both a moral and considerate leader who demonstrates a perfect blend of intelligence and kindness. He anchors both his idealism and his logical arguments by considering the applicability of his studies to the real world. This fall, he'll undertake graduate research at the University of Cambridge. He subsequently intends to pursue a law degree, with a view to building a career in international law and international policy consulting.
moss
John H. Moss Scholarship
Jillian Sprenger
Trinity College, Faculty of Arts & Science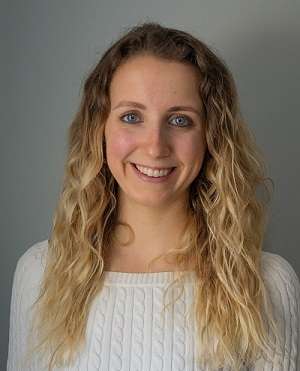 An all-round outstanding student, Jillian Sprenger has already conducted original research at the undergraduate level, and her documentary film, Road to Colombo, brings the issue of climate refugees to life.
Sprenger is in her fourth year at Trinity College, where she is majoring in global health with minors in contemporary Asian studies and immunology. She is a U of T National Scholar and she has won several other scholarships and grants, such as the Global Health Program Excellence Award and a University of Toronto Discovery Fund Award.
Her research output is extraordinary for an undergraduate student: she has undertaken five independent projects and secured funding to travel to Myanmar, Taiwan, Ecuador, Ethiopia and Sri Lanka. For example, she worked with the Munk School of Global Affairs and Public Policy to contribute literature reviews and field interviews for the Big Ideas: Exploring Global Taiwan program, the Reach Project, and the Richard Charles Lee Insights Through Asia Challenge.
While an intern at the World Health Organization in Geneva, she wrote a research paper on how countries use antimicrobial resistance data. She is also is a triathlete and former member of the Varsity cross-country and track and field teams, and she mentors high school students through U of T's Global Ideas Institute.
Sprenger's professors describe her as insightful and curious, pointing to the intellectual breadth of her course of study. They praise her ambition and willingness to step out of her comfort zone, balanced with professionalism and dependability. The John H. Moss Scholarship will support her in graduate school, where she plans to study medical biophysics.