The Soldiers' Tower

The Soldiers' Tower
Lest we forget
Through services of remembrance, historical artifacts and records, and the evocative music of the carillon, the University of Toronto's war memorial provides a focal point for us to honour the sacrifices of the U of T community.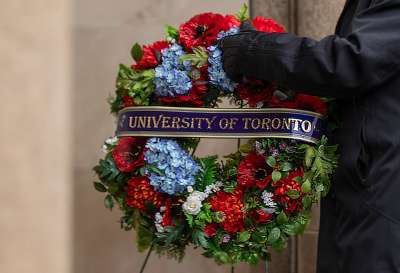 Join us in person or online for the 2022 Service of Remembrance.
On Friday, November 11, the U of T community will gather at the Soldiers' Tower to honour those alumni, students, faculty, and staff who fell in the First and Second World Wars, as well as other conflicts. Come in person or watch the livestream.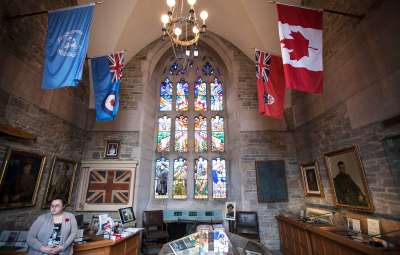 Contact Us
The Soldiers' Tower Committee, a sub-committee of the University of Toronto Alumni Association, assists the University to raise funds, looks after the memorial and does other volunteer work. Connect with us by email, phone or social media.