November 8, 2021 | Alumni
'Let's hear your voice and lead the way': U of T's Class of 2021 to be celebrated at virtual fall convocation
By Geoffrey Vendeville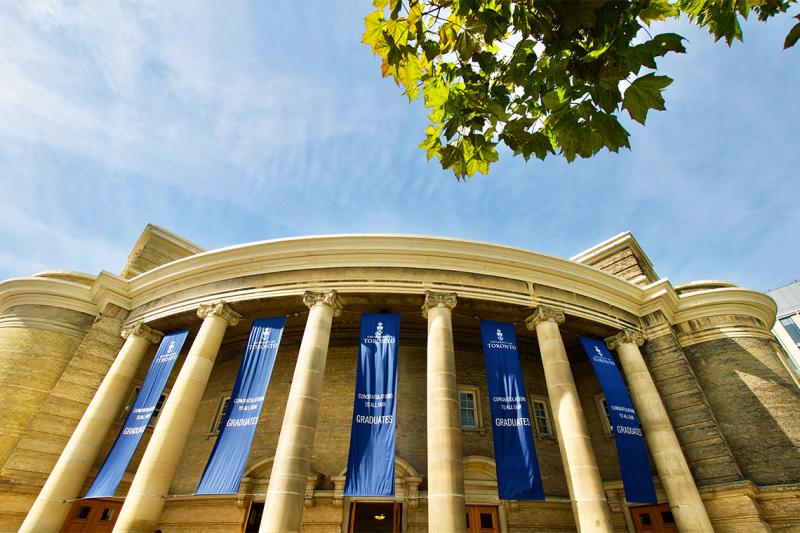 (Photo by Diana Tyszko)
---
Lesra Martin (BA 1988 INNIS) wants the University of Toronto's Class of 2021 to know that they are resilient – and that they can help solve the biggest challenges of the present day, from climate change to racial and Indigenous equity.
"Let's hear your voice and lead the way," says Martin, a respected civil lawyer, author and motivational speaker who will be the convocation speaker at U of T's virtual fall convocation, which will be available for viewing online on Nov. 18 at noon ET.
More than 5,700 students from 70 countries will receive their degrees in absentia at U of T's fall convocation ceremony. It's the fourth time U of T has hosted a virtual convocation since the outset of the pandemic and the widespread adoption of public health restrictions around in-person gatherings.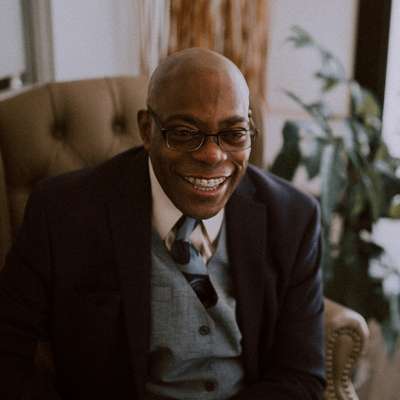 The virtual event will nevertheless feature the hallmarks that make all U of T convocations so memorable: To the sound of organ music, a procession led by the bedel – who carries U of T's gold-plated mace, a symbol of the university's history and authority – will enter Convocation Hall beneath a recently restored oculus. Next, there will be a short exchange in Latin as President Meric Gertler presents the graduating students to Chancellor Rose Patten (Hon LLD 2009), who will confer the degrees. Lastly, the names of all the graduating students will scroll across the screen in alphabetical order by division along with the degree they earned.
There will also be congratulatory messages delivered to graduates by student ambassadors and senior leaders representing faculties, colleges and campuses.
 
In advance of the ceremony, President Gertler noted that the Class of 2021 has showed both leadership and compassion during difficult times.
You have persevered in the face of exceptional challenges and shown true resilience
"You have persevered in the face of exceptional challenges and shown true resilience," President Gertler said. "You have been a source of inspiration to us all and we will be counting on your leadership for years to come.
"While we all wish we could share this milestone in person, I know that you will find ways to celebrate with family and friends, and as a key part of that, I hope you will all take part in our virtual ceremony."
Kristoph Karbach, assistant director, strategic initiatives and communications at U of T's Office of Convocation, said he's gained an appreciation for all the work that goes on behind-the-scenes each June and November since he joined the University last spring.
In addition to preparing the virtual convocation ceremony, Karbach said staff have been hard at work preparing the degree parchments for couriering to new graduates around the world – with every detail of each parchment being carefully reviewed "by hand" to ensure accuracy.
"I really hope this ceremony is a fitting cap to the wonderful experience, challenges and lessons they have experienced at U of T," Karbach said. "You have done it, you accomplished this, and it's a really important milestone in your life.
"I hope they watch the ceremony in the company of friends and family, and with a smile on their face."
You can't do anything about a toothache unless you recognize that you have a toothache. And solving problems and issues in society is not unlike that
Martin, the convocation speaker, knows just how empowering an education can be – and, most importantly, what can be done with it.
Born one of eight children in a family who fell on hard times and moved to Brooklyn, Martin was functionally illiterate until his mid-teens. With the help of Canadian philanthropists who brought him to Toronto, he learned to read and write, and rose to fame by contributing to the exoneration of Rubin "The Hurricane" Carter, a prizefighter wrongfully convicted of a triple murder in a case tainted by racial bias and prosecutorial misconduct.
In 1988 – the same year as the charges against Carter were formally dismissed – Martin obtained his bachelor's degree from U of T. The role he played in Carter's exoneration was later captured in a Hollywood film starring Denzel Washington.
Martin was unable to attend his own convocation because he had already started working outside Toronto. Nevertheless, his U of T degree in anthropology and history hangs proudly on his wall alongside other symbols of personal achievement, including his high school diploma and Ontario Scholar certificate.
They demonstrated that fortitude from their tenaciousness in graduating now
Martin recently endowed the Lesra Martin Student Changemaker Award at Innis College, where he was once a student, to recognize students whose scholarly achievement or extra-curricular initiatives contribute to Black excellence and inclusion.
"It was Rubin who often told me you know you can't do anything about a toothache unless you recognize that you have a toothache," Martin said. "And solving problems and issues in society is not unlike that.
"I know it sounds simple, and I don't mean to make this issue a simple one, but my point is simple: We have to begin to acknowledge inequities in society that need to be addressed."
Martin said this year's U of T graduates, who completed their degrees under challenging circumstances, are well-prepared to lead the way forward.
"They have that ability," he said. "Each and every one of them have that fortitude because they demonstrated that from their tenaciousness in graduating now."