November 19, 2020 | Research
Listen now: U of T podcast focuses on COVID-19 public health challenges and next steps
By Don Campbell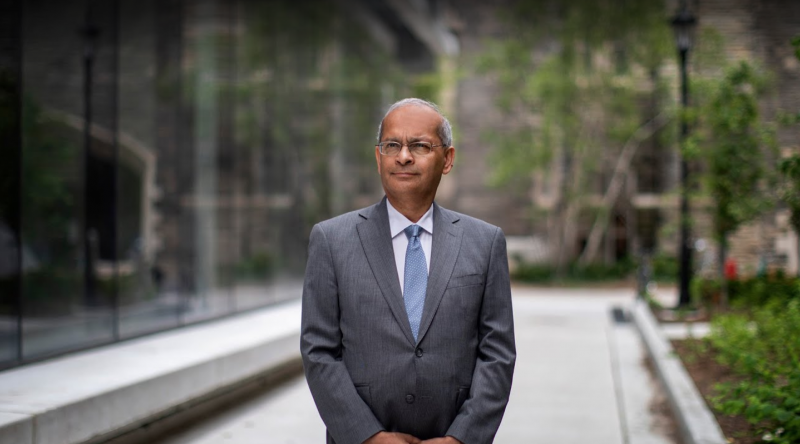 (photo by Nick Iwanyshyn)
---
A podcast hosted by the University of Toronto's Vivek Goel (MSc 1988) offers timely and reliable information about the COVID-19 pandemic.
"We want this podcast to be an informed source people can go to in order to hear about what's next for the pandemic," says Goel, a professor at the Dalla Lana School of Public Health, a renowned public health expert and founding head of Public Health Ontario, which was set up in response to the SARS outbreak. "Our goal is to help make sense of the complex and often conflicting messages about COVID-19 that are bombarding Canadians."
Note: The information in this podcast is current as of the posting date. Listeners should consult their local public health agency for the latest information in their jurisdiction.