October 23, 2018 | Volunteer & Awards
Three U of T alumni honoured with Manning Innovation Awards
By Geoffrey Vendeville and Jim Oldfield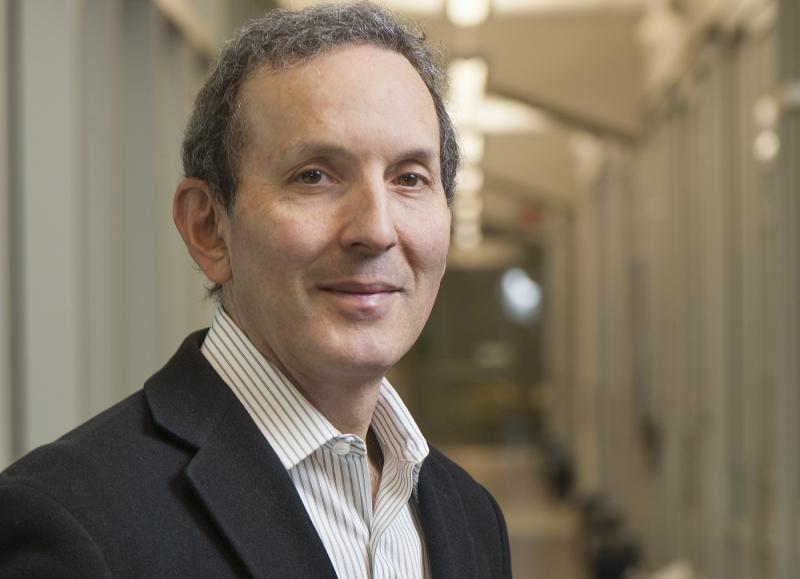 Daniel Drucker (MD 1980, PGMT 1983), a professor in the Faculty of Medicine, has won the Manning Awards Foundation's Principal Award, which comes with $100,000, for his discovery and development of glucagon-like peptide 2 (GLP-2) for short bowel syndrome.
---
Three University of Toronto alumni - two of them also faculty members - will be awarded prestigious Innovation Awards in Toronto Wednesday night by the Ernest C. Manning Awards Foundation for their breakthrough innovations that are also commercially viable.
Daniel Drucker (MD 1980, PGMT 1983), a professor in the department of medicine, will receive the Principal Award, which comes with $100,000, for his discovery and development of glucagon-like peptide 2 (GLP-2) for short bowel syndrome. 
Kamran Khan (MD 1996, PGMT 2003), an associate professor in the department of medicine and cross-appointed to the Institute of Health Policy, Management and Evaluation, and alumnus Morgan Wyatt (BSc 2007 INNIS) both will receive a $10,000 Innovation Award. Khan is being recognized for developing a web-based tool to track the spread of infectious disease, while Wyatt has helped reduce greenhouse gas emissions by creating a company to market a paper-based compost bin for organic waste.
"The University of Toronto is proud of its winners of the Innovation Awards," says Vivek Goel, U of T's vice-president of research and innovation. "To receive these awards, you need to have developed successful innovations with proven impact. These researchers are making a difference in Canada and the world."
For almost four decades, the Ernest C. Manning Awards have recognized Canadians for developing marketable innovations. In all, the foundation will be giving out four awards Wednesday night. "In celebrating these outstanding innovators, and sharing their remarkable accomplishments, we are declaring we are well on our way to becoming a nation of innovators," says Jennifer Diakiw, president of the Ernest C. Manning Awards.
The award winners also gave TED-like talks Tuesday at the 2018 Manning Innovation Symposium and Pitch Competition, hosted by ONRamp at U of T Entrepreneurship.
"These researchers are making a difference in Canada and the world"
Drucker, from the department of laboratory medicine and pathobiology, says the Principal Award "is a nice recognition of the GLP-2 story. I was nominated four years ago, but there wasn't as much evidence of our drug's impact in the marketplace then. So it's nice to meet this award's standards for commercial success now."
In 1995 Drucker discovered the GLP-2 protein has a powerfully restorative effect on the intestines of small animals. A drug based on that discovery, called teduglutide, became available for human use in 2012, and it hit the Canadian market in 2015 under the name Revestive.
"It's really the only approved chronic therapy for short bowel syndrome," says Drucker, who is also a senior scientist at Sinai Health System's Lunenfeld-Tanenbaum Research Institute. "Health-care providers are becoming more comfortable with it, but what's really cool is that some patients who respond well to it are able to come off intravenous feeding completely."
Patients with short bowel syndrome typically have had a portion of their intestine removed, often for treatment of Crohn's disease, cancer or other conditions, and they can require intravenous nutrition daily or several times a week. This nutrition regimen limits their ability to travel, socialize and work. But up to 20 per cent of people who take the new drug require no intravenous nutrition, and many others see reductions in the number of regular intravenous sessions they need.
The treatment works by stimulating regrowth of the bowel lining and enhancing the absorption of nutrients – actions that Drucker says seem tailor-made for short bowel syndrome but which were entirely the result of curiosity-driven research.
"This was a basic science discovery," he says. "No one planned it, there was no consortium involved. We stumbled on a discovery that led to an 'aha' moment, and that's had a big impact later on."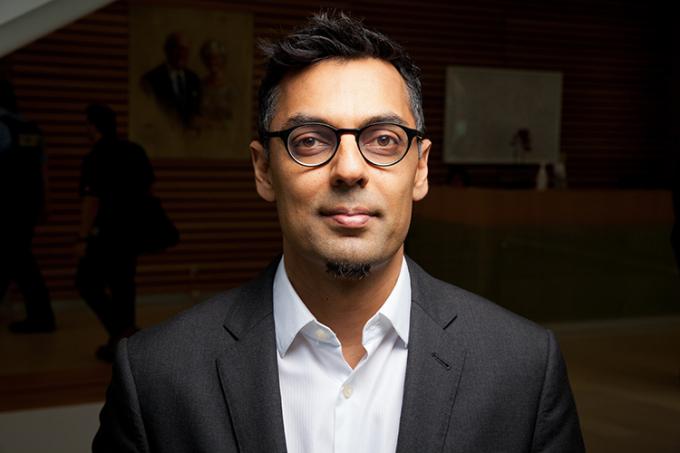 The Manning Foundation, in honour of other research that has had broad impact through commercialization, also recognized Khan for his role in BlueDot. The Toronto-based company has pioneered digital technologies that leverage big data and artificial intelligence to track and predict the global spread of dangerous infectious diseases.
Khan first got the idea for what later became BlueDot in 2003, after he completed training in infectious diseases and public health the U.S. and saw the havoc that SARS wreaked on Toronto when he returned to the city. "I had never seen anything like it," says Khan, who is an associate professor in the department of medicine and the Dalla Lana School of Public Health at U of T. "Frontline health-care workers were getting infected, over 25,000 people were quarantined, and there was a massive financial impact after WHO recommended against travel to Toronto. It was an eye-opening experience to witness a tiny virus cripple a major city."
Khan began to study ways that countries could better anticipate the emergence and global spread of dangerous infectious diseases like SARS, but he soon realized that traditional ways of disseminating knowledge in academia were too slow to keep pace with a rapidly spreading outbreak. "I felt there was a gap, and it wasn't clear how it would be addressed through government or academia," says Khan, who is also a scientist at the Li Ka Shing Knowledge Institute at St. Michael's Hospital.
The answer turned out to be private enterprise – a path Khan says he didn't envision during years of academic research, but which has enabled BlueDot to harness big data, advanced analytics, and web and mobile technologies to support governments, health-care organizations and businesses around the world.
BlueDot now has over 40 employees with an eclectic mix of backgrounds, who mine insights from billions of pieces of diverse data from worldwide passenger flight itineraries and real-time meteorological conditions derived from satellites. Increasingly, BlueDot uses artificial intelligence to find patterns in even larger amounts of unstructured data, from blogs, newspapers and the growing expanse of online information.
Khan is excited about the future. "Digital technologies are transforming our ability to rapidly convert data into insights and to spread those insights around the world," he says. "Data sciences and technologies are advancing so quickly that I suspect five years from now, we will look back on what we've accomplished today and see it as child's play."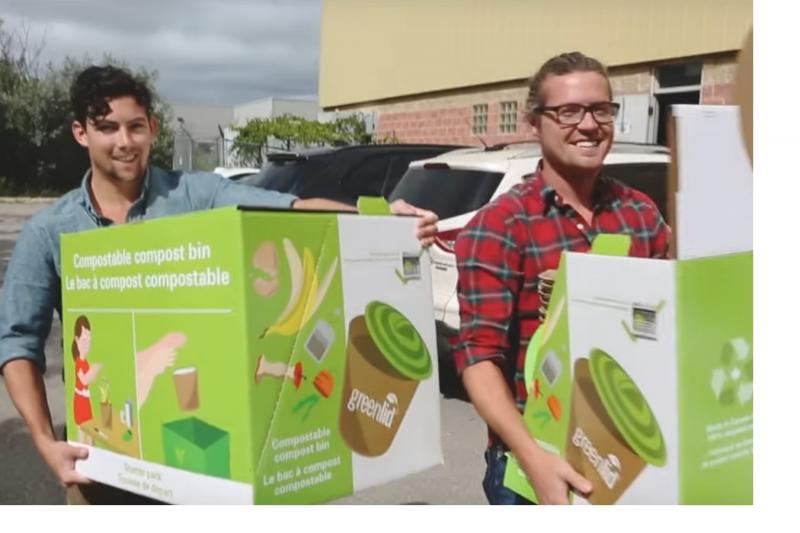 For Morgan Wyatt (BSc 2007 INNIS) and his younger brother Jackson Wyatt (BSc 2012 INNIS), the idea to develop a kitchen compost container came after they became fed up with leaky and smelly biodegradable bags.
Wyatt graduated from Innis College with a degree in pharmaceutical chemistry and later obtained a PhD in chemical biology from McMaster University. His brother studied human physiology at U of T and later industrial design at Humber.
The two brothers came up with a "bio-based leak-proof formulation" for their compostable bin.
Their company, Greenlid, received an initial boost from a Kickstarter crowdfunding campaign and the TV show Dragons' Den, where they secured $85,000 in funding in exchange for a stake in the company.
Wyatt also participated in the Creative Destruction Lab, a seed-stage accelerator program affiliated with the Rotman School of Management at U of T.
The Toronto-based company has already sold more than three million Greenlids across Canada, Wyatt told U of T News. "It all started with a concern for the environment and trying to make eco-friendly choices easier," he says.
Wyatt and his brother have ambitious expansion plans, including for their biodegradable and waterproof mosquito trap to contain diseases.
Wyatt credits his time at U of T and Innis for helping him pursue his career goals. "It was definitely great to be at a big university with huge resources. I started my degree in pharmaceutical chemistry and since then chemistry has been a big part of our success."