Study with the world: Why these alumni picked U of T
By Geoffrey Vendeville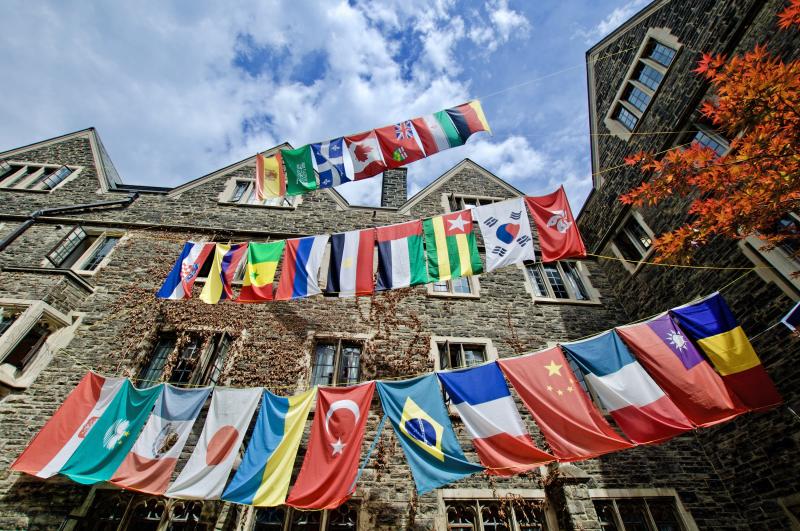 Photo by Diana Tyszko
---
More than 15,000 new undergraduate students enrol at the University of Toronto every year.
Why do they choose U of T?
Not surprisingly, the reasons are as varied as the University's student body itself.
For two alumni, while the University's distinguished position in international rankings and top-tier programs were important, it came down to Toronto's reputation as a diverse, welcoming city – and the opportunities offered to get a truly global education.
---
The world as a classroom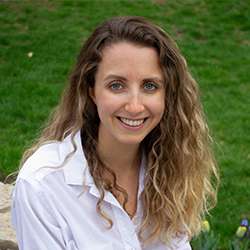 One of the items Jillian Sprenger (BSc 2019 TRIN) put near the top of her list of goals for university was to learn more about the world and global health challenges.
She says U of T seemed like the right fit since it offered a major in global health and is home to the renowned Munk School of Global Affairs & Public Policy.
Sprenger wasn't disappointed. Every summer, she hopped on a plane – sometimes more than once – to do international fieldwork.
"I tell everybody who ever asks me about U of T that it's the best place ever because of these kinds of opportunities that it has," she says.
In her second year, she travelled to Myanmar to study mobile health technology and how it could be used to address health issues, particularly child malnutrition. Then she was off to Taiwan to study the country's policies to combat antimicrobial resistance.
In third year, she travelled to Ethiopia to explore how cash transfers were used to address food insecurity as part of a case study by the Reach Project (now the Reach Alliance), a student-led and faculty-supported initiative to study social programs helping the most marginalized populations. That same summer, Sprenger also went to Sri Lanka to work with her brother  on a short documentary about climate migration, interviewing farmers who were forced to take jobs in the city because of droughts.
The research projects spanned thousands of kilometres and focused on different problems, but they were all connected to changes in the environment, Sprenger says.
Currently a master's student in biophysics at U of T, Sprenger says her graduate studies will focus on the existential threat facing the planet today: climate change. She was recently awarded a prestigious Gates Cambridge scholarship to study environmental policy, with a focus on environmental law, at Cambridge University in the fall.
"We need new and creative ways of addressing this defining challenge of our time, and I think the law will be a powerful tool in this regard," she says.
A diverse, welcoming place
When she was in Tanzania applying to universities, it was U of T's top position in global rankings that first caught the attention of Sumana Dhanani (BSc 2020 WDW). Then, she visited Toronto for the first time and toured the St. George Campus, admiring the blend of old and new architecture – all of it a short walk from downtown and the iconic CN Tower.
But it was residence at Chestnut Residence where Dhanani ultimately discovered why she truly enjoyed being at U of T: Studying alongside students who, like her, came from all over the world.
"What really impressed me was the level of diversity and how many different backgrounds you come across at U of T," says Dhanani, a Woodsworth College student who studied biochemistry and global health at U of T and is now pursuing graduate studies in public health at Purdue University.
Living with other students from Ecuador, India and Lebanon meant Dhanani was experiencing the world within her dorm. Her kitchen was stocked with a wide array of foods, her roommates phoned home in Spanish, Hindi and Arabic – and, some nights, they watched movies and TV shows from their respective countries to share with one another a glimpse of their cultures.
"I learned so much just talking to people from different perspectives, different walks of life," Dhanani says. "It really broadened me in ways that went beyond just the academic."
A bonus: She now has friends around the globe she can visit on holiday.
Read more: current students share their reasons for choosing U of T