August 9, 2022 | Volunteer & Awards
Rose Patten appointed honorary colonel for the Canadian Forces College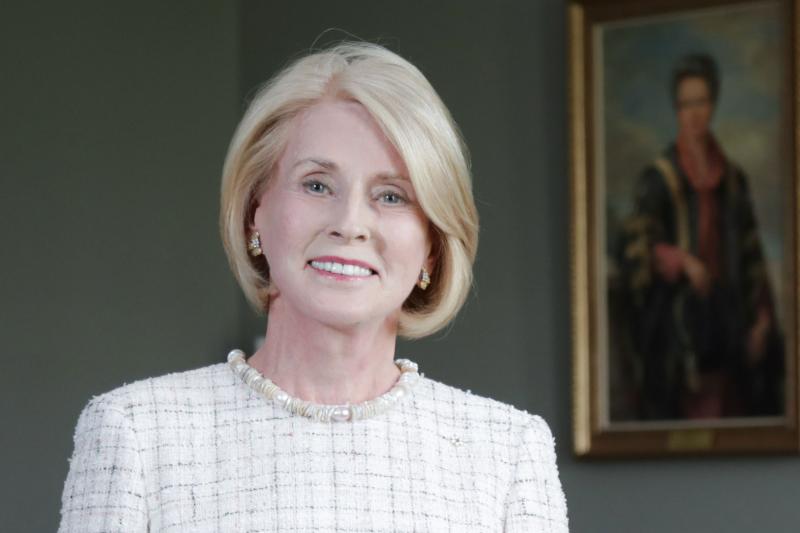 (photo by Lisa Lightbourn)
---
Rose Patten (Hon LLD 2009), chancellor of the University of Toronto, has been appointed honorary colonel for the Canadian Forces College (CFC).
The appointment reflects her accomplished career in senior leadership roles across multiple sectors and her long and extensive record as a national and international authority on executive leadership. 
"I am deeply honoured by this appointment, which will extend my ability to add value to a most purposeful and longstanding Canadian institution," the chancellor said.
"This is my focus and passion, the common denominator of my various commitments in the wider community. And it is a distinct and great privilege to contribute in this way to the mission of the Canadian Forces College."
Located in Toronto, the CFC focuses on the advanced professional development of senior military officers and includes international exchange programs with several countries.
The position of honorary colonel, originating more than a century ago, involves advisory and advocacy service on behalf of the CFC and the wider Canadian Armed Forces.
Chancellor Patten is special advisor to the CEO and senior executives at BMO Financial Group. Throughout her career in Canadian financial services, she has also been an outstanding volunteer leader in a number of leading local and national institutions, making an impact in a wide range of fields, including health care, education, the arts and public policy.
Among her many contributions to the university, in addition to her current role as chancellor, she is a distinguished former chair of the Governing Council. Currently she is also an adjunct professor in executive leadership programs at the Rotman School of Management and a member of Massey College.