A Q&A with Daniels Faculty alumna Lisa Bate about her globe-trotting architecture career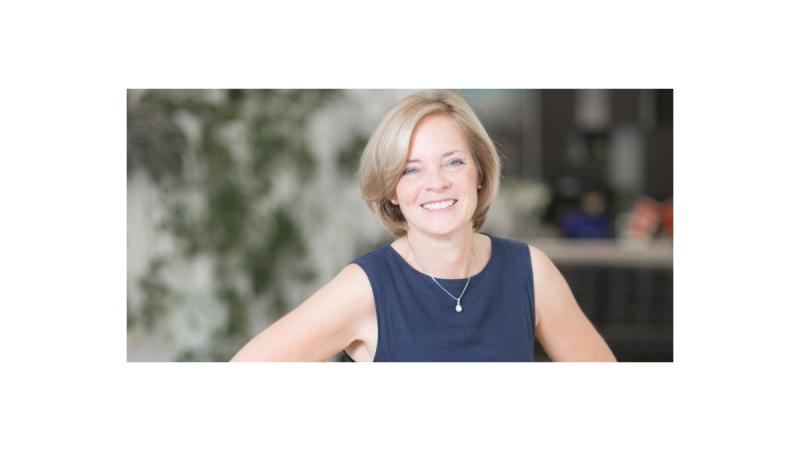 After Lisa Bate earned her Bachelor of Architecture from the University of Toronto in 1987, it didn't take long for her to conquer the world — and that's not much of an exaggeration. She's now a principal and global sustainability lead at B+H Architects, a major firm with offices in several countries. She spent four years in Shanghai, managing the company's Chinese operations, while simultaneously leading B+H's efforts to design sports venues for the Toronto Pan Am/Parapan Am Games. In 2018, she expanded her global reach by becoming chair of the board of the World Green Building Council, an international organization that works to mitigate the negative environmental impacts of the global building and construction industry. The Daniels Faculty spoke with her about how she built her career, and how her U of T education helped give her a start.
How did you get to be chair of the World Green Building Council?
Canada is one of 70 or so countries that belong to the World Green Building Council. It's an organization that brings countries together — because what you do within your borders isn't the only thing that matters. Earth, wind, water, and groundwater all move between.
There are 15 seats on the council's board, and the representatives have traditionally been CEOs or past chairs of the Green Building Councils of individual countries.
"What you do within your borders isn't the only thing that matters. Earth, wind, water, and groundwater all move between"
I was elected chair of the Canada Green Building Council — the first female chair — and remained there until 2014. And then I got nominated to the board of World GBC in 2015. I'm now nearly finished my two-year term as chair of the board.
What kind of work does the council do?
One initiative is "Better Places for People," which is about building with the health and wellbeing of occupants in mind — meaning, thinking about indoor air quality, pollution, all of those kinds of pieces. And then we have "Advancing Net Zero," which is about making it so that all construction and building projects consume net zero carbon over their lifespans.
World GBC is having tremendous impact and supporting a lot of data collection. What I find amazing is the army of engineers that are currently getting a billion data points around the globe to be able to monitor airflow, air quality, pollution, weather impacts, and all kinds of other inputs.
What inspired you to become an architect?
When I graduated from high school in 1980, women were still often expected to join the country club and become a wife and mother. I wasn't sure what I wanted to do, so I did a summer program at OCAD in environmental design, and I really liked it.
"I can't say I was a very good student. I was a last-minute worker who always figured out a different way to look at things"
I went to interior design school at the University of Manitoba. (I also was accepted at Parsons and Rhode Island Institute of Design, but my father bribed me with clothing in exchange for choosing the school with lower tuition.) While I was there, it became abundantly clear that I wanted to go into architecture.
I ended up going to U of T. I can't say I was a very good student. I was a last-minute worker who always figured out a different way to look at things. I ended up going away to study abroad, and then a dear friend fell ill with AIDS and got quite sick, so I took the year off and graduated in 1987.
How did you get where you are today, professionally speaking?
After university, I started off working for a few smaller practices, all three of whose partnerships broke up within a year or two. When I ended up at the Colborne Architectural Group, the market was in a downturn and they were really struggling. I brought on a couple of clients who had significant projects, so I was encouraged to go out on my own.
That was in 1991. In 1998, I brought in a colleague who had established an amazing design business, and we started DesignArc Architect. Later, I was interested in going international, but my partner wasn't, so we decided to part ways. I launched Six Degrees Architecture and Design, which was acquired by B+H Architects in 2007.
It sounds like you had strong business sense early on. Was that something you learned on the job?
My father was an obstetrician and gynaecologist. My mom raised three kids, but when we were older, she went back to school to do management training and ended up running my father's business and another doctor's business as well. When I started out on my own, I did all the invoicing myself. I really learned all the roles within the company so I could understand it.
You said earlier that you broke up a business partnership to go international. Why were you so determined to do that?
Initially, our clients here were hiring us to fix up old buildings. We did a bunch of Laser Quest sites in old warehouses and a number of restaurant retrofits. I wanted to change our reputation and get more work on greenfield sites, so looking at international opportunities was a strategic move. A member of my staff was from China and offered to leverage relationships he had there. The first competition we won there was all around sustainability. We got a ton of press for it, and developed a reputation for being experts in the field.
What are the major obstacles to addressing environmental problems in the construction industry?
Of the 39 per cent of global carbon that comes from constructing buildings, 28 per cent of that is in operations, and 11 per cent of it is generated from the embodied carbon supply chain, which includes the CO2 generated during processes of extraction, manufacturing, packaging, shipping, and construction.
"I rarely say 'climate change.' I will say 'climate deterioration.' Should we not be smart enough to future-proof for this?"
I rarely say "climate change." I will say "climate deterioration." Because the climate has always changed. Yes, there have been droughts, yes there have been global warmings, but nothing on this unprecedented scale. Should we not be smart enough to future-proof for this?
What advice do you have for architecture students who want to integrate more sustainability into their projects?
For me, it has always been part of the focus: how to be mindful about materials, how to use fewer materials, or how to repurpose derelict buildings. For students who are interested in this, I recommend getting involved in local initiatives. When my parents were buying a condo up north, for example, I sat on the building committee for it, just to see what architects did. But there are also opportunities to get involved in organizations like BEAT or the local GTA chapter of the Canada Green Building Council.
You graduated with the class of 1987, which remains one of the most tight-knit and engaged alumni cohorts in the history of the Daniels Faculty. How has being part of that group affected your life and career?
What I find with the class of '87 is that there's friendship and collaboration that happens, because each person has figured out their own unique self-positioning, and what drives them. It's a highly collaborative group who are often competitors, but who are friends and colleagues first.