September 29, 2017 | Campus
Obama, Biden and Prince Harry at the Invictus Games at U of T Scarborough
By Geoffrey Vendeville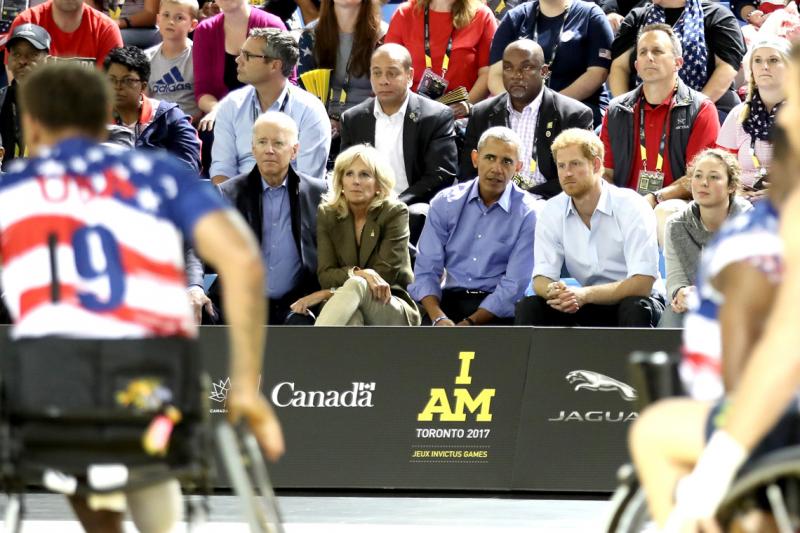 Former U.S. president Barack Obama, Prince Harry, former VP Joe Biden and his wife Jill watch wheelchair basketball at the Toronto Pan Am Sports Centre at U of T Scarborough (photo by Chris Jackson/Getty Images for the Invictus Games Foundation )
---
Athletes and fans at the Invictus Games at the University of Toronto Scarborough on Friday got a royal treat, and then some.
Former U.S. president Barack Obama joined Prince Harry, the founder of the Games, at the Toronto Pan Am Sports Centre to see Team USA take on France in wheelchair basketball.
Obama sat in the stands with his former vice-president, Joe Biden, and Biden's wife Jill.
The 44th U.S. president shared a laugh with the prince, posed for pictures with athletes and shook hands with spectators.
He was in town to speak about global citizenship at the Metro Toronto Convention Centre at an event organized by the Ottawa-based think tank Canada2020.
U of T Scarborough is also hosting swimming and sitting volleyball at the sports centre, which is co-owned by the university and the city.
Prince Harry started the games in 2014 to show how the power of sport can help wounded or ill soldiers and veterans. The eight-day event began on Sept. 23, and features 550 competitors from 17 nations in venues across Toronto.
This is a unique way to support our military and their families," wrote Olympian Bruce Kidd, vice-president and principal, U of T Scarborough, on his blog. "Sport offers a purpose and a mission that can have a huge impact on how these service members and veterans see life, and how they see themselves."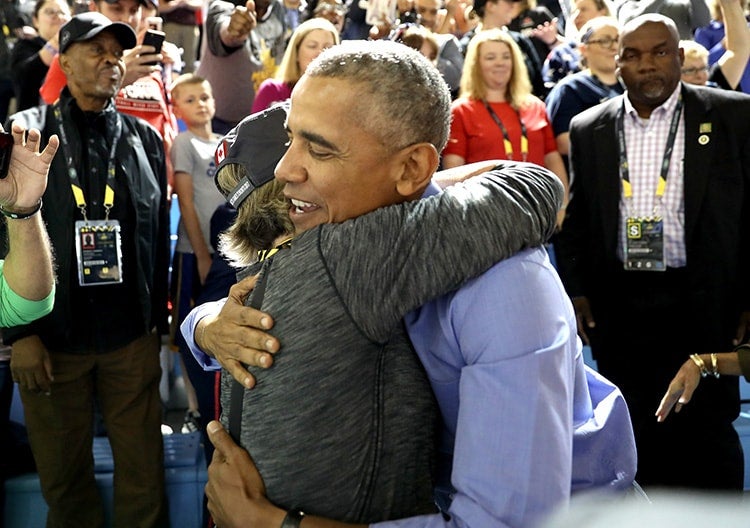 Former U.S. president Barack Obama greets members of the public on day seven of the Invictus Games 2017 (photo by Chris Jackson/Getty Images for the Invictus Games Foundation)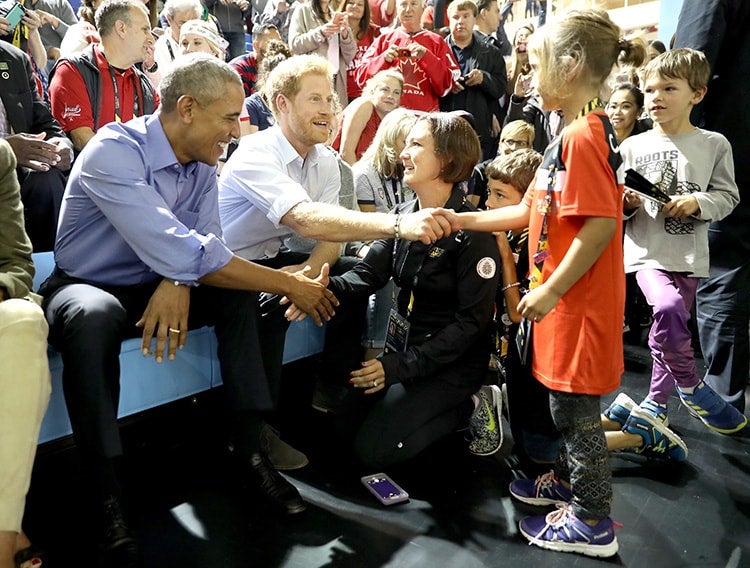 Barack Obama and Prince Harry meet with members of the public (photo by Chris Jackson/Getty Images for the Invictus Games Foundation)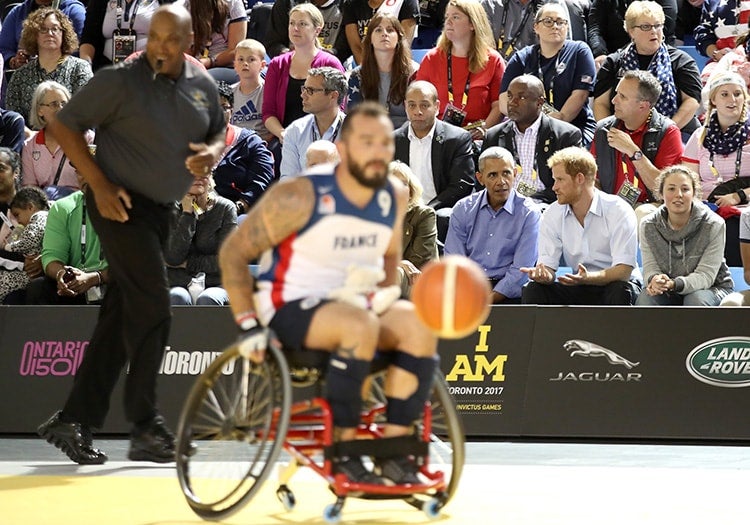 Barack Obama and Prince Harry speak while watching a game of wheelchair basketball at the Toronto Pan Am Sports Centre at U of T Scarborough (photo by Chris Jackson/Getty Images for the Invictus Games Foundation )