Meet the mavericks: six standout alumni share how they forged unique paths in dentistry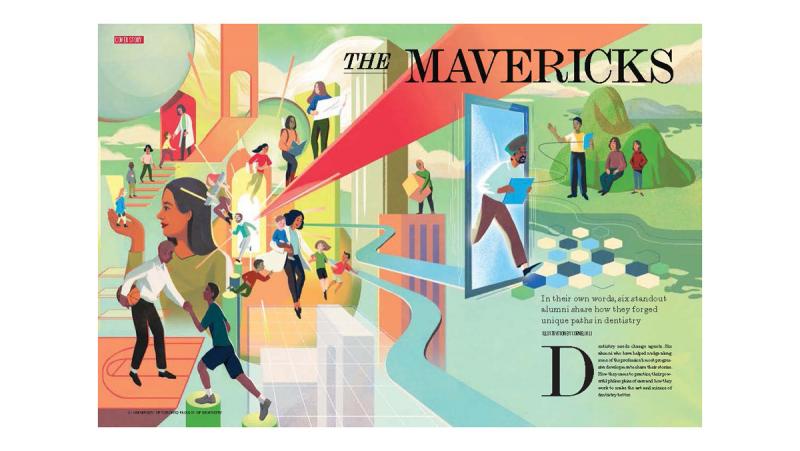 Every profession needs change agents, people who lead the way to the future. In its new issue, U of T Dentistry Magazine interviewed six progressive alumni to tell their stories and philosophies in their own words. Click through to read these inspiring stories! Here's a teaser:
Hazel Stewart (DDS 1974, DipDPH 1978) saw some crazy things... and became an advocate for a public health approach to preventive dental care.
Derek Lewis (DDS 1997), one of the faculty's first Indigenous graduates, helped a community overcome skepticism about dental care.
From basketball star to orthodontist: Fred Murrell  (DDS 1988) built philanthropy into his practice and makes a difference daily.
Practising in Canada's north inspired Rob Matsui (MSc 2009, DDS 2013, MSc 2020), who is now an advocate for accessibility to care.
Effie Habsha (BSc 1991 UTSC, DDS 1995, DipPRO 1998, MSc 2000) found the time to launch Women in Dentistry and help others find work-life balance too.
Bobby Chagger (DDS 1996) became a dentistry software designer... because he loves being excellent for his patients.