December 8, 2022 | Volunteer & Awards
Margaret MacMillan is appointed to the Order of Merit by King Charles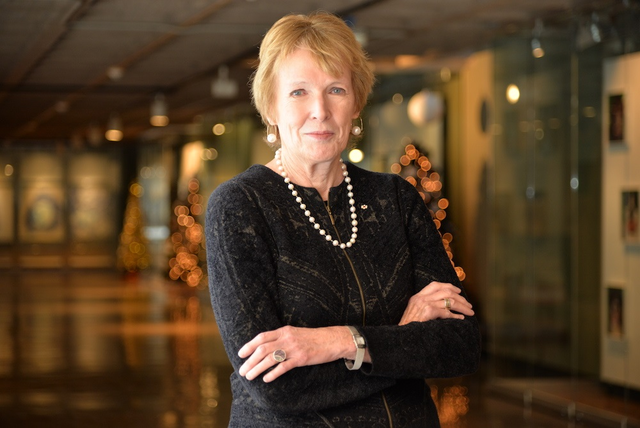 Margaret Macmillan. Photo by Terrence McEachern.
---
Historian Margaret MacMillan (BA 1966 TRIN, Hon PHD 2009 TRIN), a professor emeritus with the Faculty of Arts & Science's Department of History and an emeritus professor of international history at the University of Oxford, has been appointed to the Order of Merit.
Created in 1902 by King Edward VII, the Order of Merit honours leaders in the arts, sciences, culture and military. Limited to 24 members, the latest recipients of the order were chosen by the late Queen Elizabeth in early September, shortly before her death, and presented by King Charles.
"My first reaction was one of disbelief," says MacMillan who admits that upon being notified, had to do a little research into the order's history. "When I looked up who had already had it, I was stunned," she says. "Imagine joining a list of past members that included Florence Nightingale, Henry James, Edward Elgar, Winston Churchill and William Lyon Mackenzie King — or the present ones such as David Hockney and Jean Chrétien."
In fact, she and Chrétien are currently the only two Canadians within the order. MacMillan also discovered that her great-grandfather, David Lloyd George, the former prime minister of the U.K., was also a member.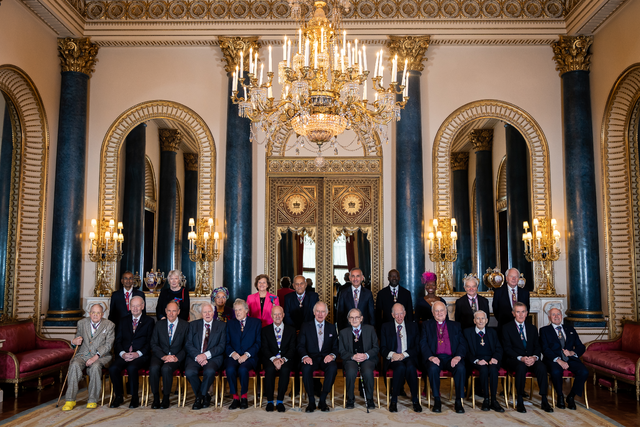 Being named to the Order of Merit is the latest in a long line of accolades. She is a Fellow of the Royal Society of Literature, the Royal Society of Canada and the Royal Geographical Society of Canada; Honorary Fellow of the British Academy and of the Learned Society of Wales; Fellow of Trinity College, University of Toronto; and Honorary Fellow of Lady Margaret Hall, St Hilda's College and St Antony's College at the University of Oxford.
MacMillan was invited to receive the award in a ceremony in November at Buckingham Palace, where she posed for a picture alongside King Charles and the other recipients.  
"One of my brothers was able to come with me and we both agreed afterwards that for all the pomp and ceremony the event had a very nice and friendly feel about it," says MacMillan. "The palace staff were impeccable — including a charming secretary who came from Peterborough — and the other members were easy to talk to."
"I want to extend my heartfelt congratulations to Margaret for this historic achievement," says Melanie Woodin, dean of the Faculty of Arts & Science. "To be recognized by the late Queen for her contributions to research and teaching is nothing short of remarkable. It's a fitting tribute to a world-renowned scholar who has given U of T so much."
Says McMillan of the award, "It's a great honour personally, but also a recognition of the importance of history."