Listen now: Maydianne Andrade's podcast, The New Normal, navigates us into the future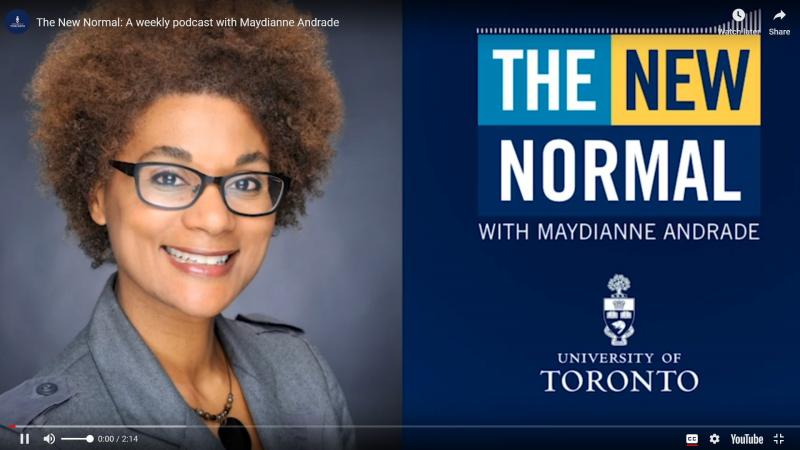 The global pandemic has altered much of our daily lives and is shaping how we view our future.
"You would think spending the last 20 years teaching evolutionary biology at the University of Toronto might have prepared me for some of this," says U of T Scarborough professor, and U of T alumna, Maydianne Andrade (MSc 1995). "I spend a couple of weeks every year teaching my students about the evolution of viruses. In fact, I have a slide that says this is one of our biggest threats.
"I'm also a behavioural ecologist, which means I understand, or think about, how our evolutionary history interacts with what's around right now in the current context, to shape our behaviour.
"But none of that helped."
In a weekly podcast created in collaboration with a University of Toronto Communications team led by producer Lisa Lightbourn, Andrade – the Canada Research Chair in Integrative Behavioural Ecology and vice-dean of faculty affairs and equity at U of T Scarborough – explores how we're coping with this "new normal" and what kind of future we're building in the process.
"We are all in this together," Andrade says. "And what we are when we come out the other side will depend on how we work together to overcome the challenges of this new time."