February 16, 2023 | Volunteer & Awards
U of T to confer honorary degrees on 14 academic, business and community leaders
By Mariam Matti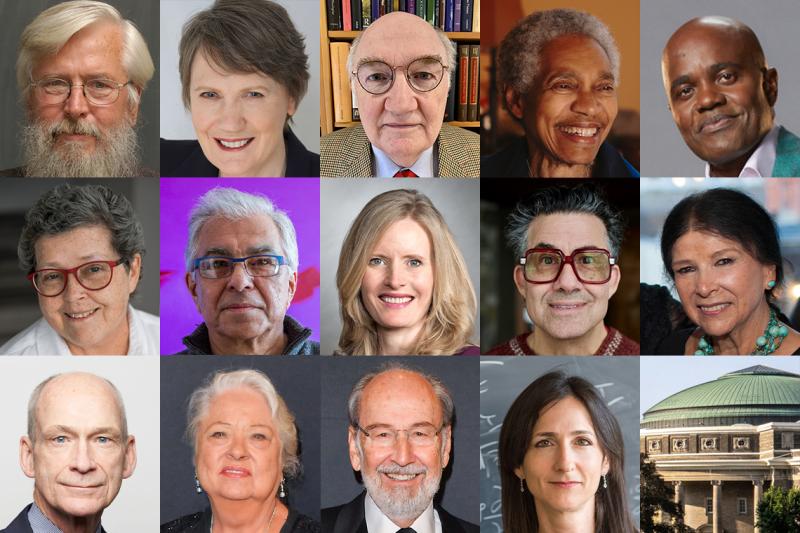 All photos supplied except for Beverly Glenn-Copeland (by Briana Boyd), James and Louise Temerty (by George Pimentel) and Sara Seager (by Justin Knight).
---
A leading stem cell scientist and biotech entrepreneur. An influential couple whose philanthropy champions health care, education and community-building. A former head of state who prioritized gender equality and sustainability in her public service career. An inspirational business leader who is breaking down systemic barriers facing Black entrepreneurs. And an internationally acclaimed filmmaker whose work has put anti-colonial resistance and Indigenous persistence in the spotlight.
These six luminaries – Derrick Rossi (BSc 1989 VIC, MSc 1993), co-founder of Moderna, philanthropists James and Louise Temerty, former prime minister of New Zealand Helen Clark, business leader Wesley Hall and filmmaker Alanis Obomsawin – are among the 14 eminent individuals who will receive honorary degrees from the University of Toronto this year and will address graduating students at convocation ceremonies in spring or fall.
"Through their outstanding contributions to their respective fields and beyond, these exceptional individuals have each made a tremendous impact on the world," said U of T President Meric Gertler. "Their innovation, vision and generosity are an inspiration to all members of the U of T community – and I'm delighted that we will have an opportunity to honour their achievements at our convocation ceremonies this year."
Here is the full list of honorary degree recipients for 2023.
---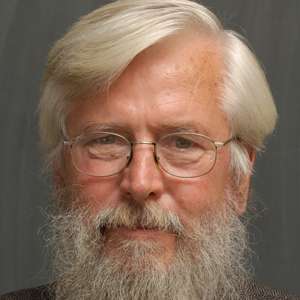 Alumnus and professor emeritus David F. Andrews (BSc 1965 UC, MSc 1966, PhD 1968), is recognized for his innovative, foundational and transformative contributions to the field of statistical sciences and for his service to the public good. A chair of the department of statistics (now statistical sciences) at U of T for eight years, Andrews helped bring statistical knowledge to research work at the university and aided media commentators tasked with predicting the results of more than 100 Canadian elections.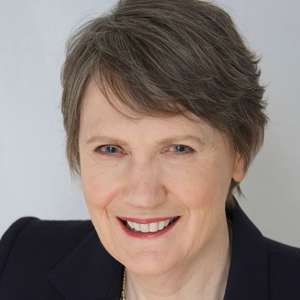 Helen Clark is recognized for her ongoing, globally impactful commitment to a just, thriving, equitable and sustainable world. As prime minister of New Zealand from 1999 to 2008, Clark led societal change and broke down barriers. She also served eight years as administrator of the UN Development Programme and has held other leadership roles with global organizations.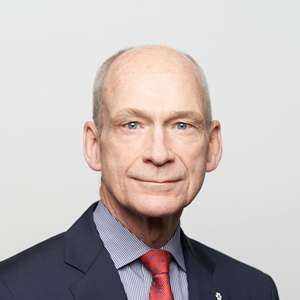 Alumnus David F. Denison (BA 1973 SMC, BEd 1974) is recognized as a corporate leader in the for-profit and non-profit sectors, and for his outstanding service to the university. A former CEO of the Canada Pension Plan Investment Board, Denison has contributed to Canada's global reputation for having an innovative and effective retirement income system. He also improved the performance of U of T's endowment and pension funds (now part of University Pension Plan of Ontario) as co-chair of the university's investment committee.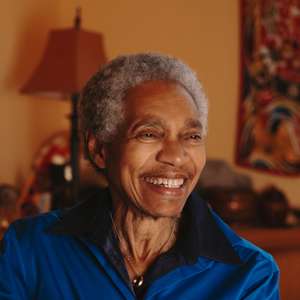 Beverly Glenn-Copeland is internationally recognized for his innovative and influential musicianship and sterling artistic reputation. Throughout his 50-year recording career, Glenn-Copeland has received national and international acclaim as a singer and composer. A Black trans artist, he is a strong advocate on behalf of Black and LGBTQ2S+ communities in Canada and abroad, and has influenced new generations of artists.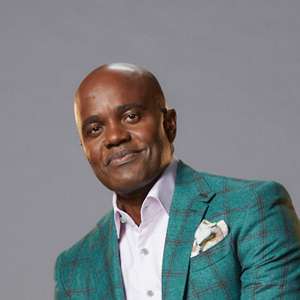 Wesley Hall is recognized for his innovative corporate and entrepreneurial leadership, and for his outstanding service to the local community as a champion for equity and the removal of systemic barriers affecting the Black community. When he was 34, Hall founded Kingsdale Advisors – a leading shareholder advisory firm with offices across North America. He also founded the BlackNorth Initiative following George Floyd's death in 2020 and partnered with U of T's Rotman School of Management in 2021 to introduce Canada's first Black entrepreneurship and leadership course.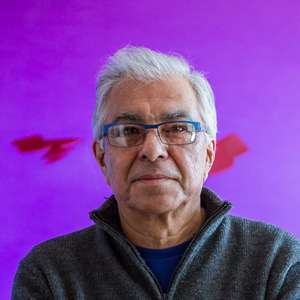 Robert Houle is recognized for being an internationally celebrated Indigenous artist and curator known for his revisioning of the history of abstraction and representation through an Indigenous lens. A residential school survivor, Houle – who grew up in Sandy Bay First Nation – has been instrumental in bridging the gap between Indigenous art and the contemporary art scene. His art and advocacy have played a pivotal role in working to change the history and representation of Indigenous Peoples.
Alumna Barbara Jackman (LLB 1976) is recognized for her transformative impact on Canadian immigration and refugee law, and her outstanding service for the public good as an unyielding advocate for social justice and human rights. One of Canada's foremost immigration and refugee lawyers, Jackman has shaped Canadian legal practices related to migration and worked tirelessly to protect the human rights of non-citizens. She also played an instrumental role in the Student Legal Aid Society at U of T's Faculty of Law.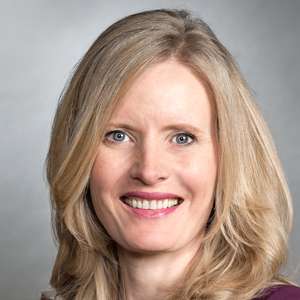 Alumna Claire Kennedy (BASC 1989), is recognized as one of Canada's leading tax lawyers and for her outstanding service to the university as a tireless advocate and volunteer. A senior adviser of clients and industries at Bennett Jones LLP, Kennedy served on U of T's Governing Council for nine years, including four as chair. She is a co-chair of U of T's Defy Gravity campaign who has also served as a member of the dean's advisory committee at the Rotman School of Management and held several advisory roles in the Faculty of Applied Science & Engineering.
Alanis Obomsawin, one of the most acclaimed Indigenous directors in the world, is recognized for being an internationally renowned, multi-disciplinary artist dedicated to the cultivation of exemplary documentary film practice grounded in both social justice and artistic achievement. Over the course of a six-decade career, she has created 54 films with the National Film Board of Canada. A member of the Abenaki Nation, Obomsawin is a dedicated mentor to new generations of Indigenous artists and activists.
Alumnus Derrick Rossi (BSc 1989 VIC, MSc 1993) is recognized for his groundbreaking scientific research that has been translated into therapeutics with global impact, and for his outstanding service for the public good through his extraordinary contributions to global public health and biotechnology innovation. A co-founder of biotech firm Moderna and the CEO of Convelo Therapeutics, Rossi has contributed to the development of the mRNA COVID-19 vaccines through his research. He is heavily involved in the U of T community through speaking events and mentorship.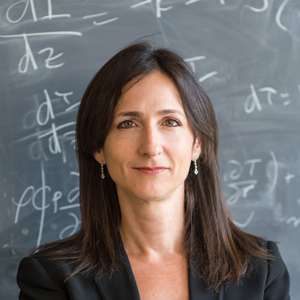 Alumna Sara Seager (BSc 1994 UC) is recognized as an internationally renowned leader in astrophysics and planetary science, and as a pioneer of the field of exoplanet atmospheres. A professor of physics at MIT, Seager leads multiple international collaborations dedicated to finding signs of life on other planets and actively works on building confidence among young people, women and those who are neurodivergent.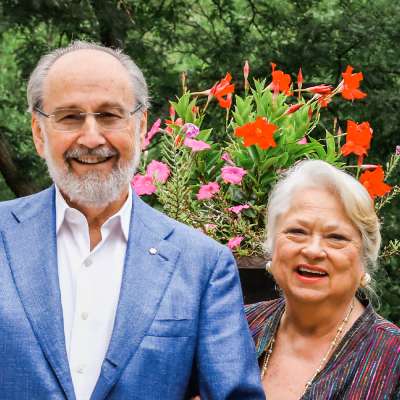 James and Louise Temerty are recognized for their dedication to bettering the lives of others through a sustained, thoughtful and generous commitment to philanthropy and volunteerism, and for their outstanding service to the university. Their donation to U of T's Temerty Faculty of Medicine, which was renamed in their honour, remains the largest single monetary gift in Canadian philanthropic history. They have also supported countless important causes at U of T, including COVID-19 research, the Scholars-at-Risk program and students from Ukraine who studies were disrupted by war.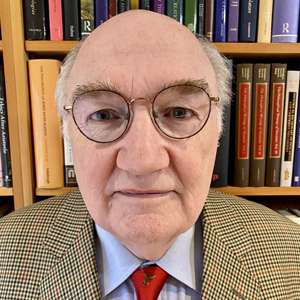 Michael Walsh is recognized for his commitment to the Thomas Fisher Rare Book Library, his transformative gift of the Walsh Philosophy Collection, and his outstanding service for the public good by ensuring that the collection remains an accessible resource for scholarship. His donation of rare books and early prints from before 1500 contributed to the Thomas Fisher Rare Book Library's status as one of the leading rare book libraries in the world.