A holistic experience at U of T Mississauga: Yu-Chieh (Lily) Tsai found lessons in and out of class
By Katharine Martin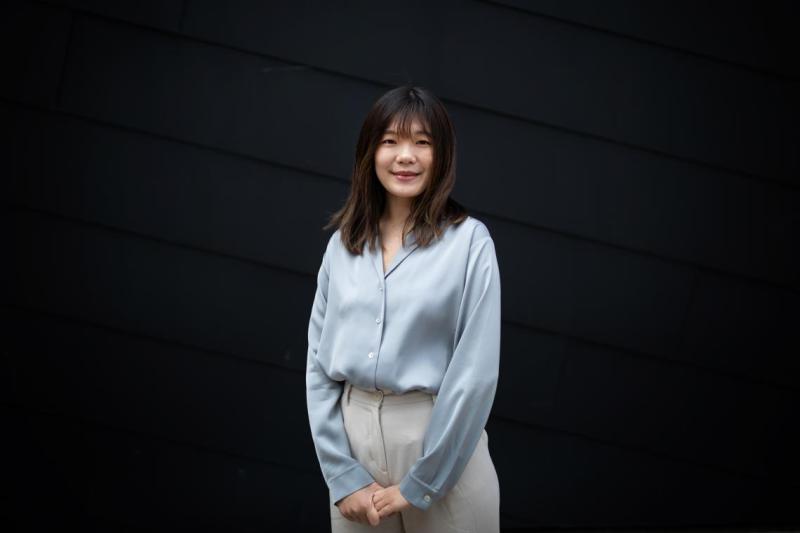 Yu-Chieh (Lily) Tsai will receive an Honours Bachelor of Arts with a specialization in Digital Enterprise Management. All photos by Nick Iwanyshyn
---
As Yu-Chieh (Lily) Tsai (BA 2022 UTM) prepares to graduate from University of Toronto Mississauga's Institute of Communication, Culture, Information and Technology, she has advice for those just beginning their campus journey: Get involved.
"My first and second year were pretty boring because I was really only into the academic part of my studies," says Tsai, who will receive an Honours Bachelor of Arts with a specialization in Digital Enterprise Management during Convocation 2022 on June 8.
"I realized I needed to be more engaged in other activities to really get a more holistic experience out of my university life."
Originally from Taiwan, Tsai was drawn to UTM's international renown.
"I really looked at the rankings of universities, that was important to me, and U of T has had a reputation for being Top 25 in the world for quite a while," she says. "I wanted a Canadian university and I really liked how diverse U of T is."
I wanted a Canadian university and I really liked how diverse U of T is
Although Tsai had already lived away from home (attending high school in Japan), she said her move to Canada introduced new challenges.
"The biggest transition was learning how to live on my own, how to pay tuition, how to set up health insurance, who to reach out to," says Tsai, now 24. "The biggest difficulty was the change in how much more difficult the work was from high school to university."
And she was doing it all in a new language, English, but was relieved to discover UTM was ready to help her adapt.
"I really appreciated the support services and resources available to international students," she says.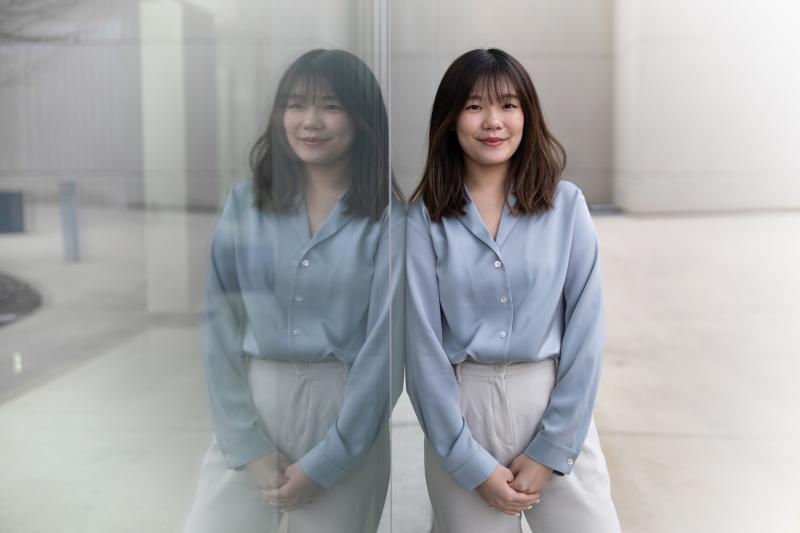 In her second year, she (and the rest of the world) faced another challenge: an international COVID-19 pandemic. When lockdown precautions began, Tsai decided to stick it out and stay on campus at the Roy Ivor residence.
"Everything changed — a lot of the people I started with weren't on campus anymore," she says. "Most of the international students went home."
 
The residence role gave me the chance to meet new people, make new friends and practise my English
To make sure she stayed engaged during the restrictions — and despite carrying a load of six courses and two work-study programs — she became a Residence Education Facilitator.
REFs (formerly known as PALs) are upper year residence student staff who help younger students strengthen their academic resiliency and skills through weekly workshops on topics such as problem solving and cross-cultural awareness.
"I always want to lead them to the right resource and make sure they have the right requirements for their courses," says Tsai of the students she was overseeing. "I want to make them feel comfortable, so they can ask me whatever, and I try to help them make friends."
She says being a REF was also an excellent way for her to expand her own connections on campus.
"The residence role gave me the chance to be like a first-year again, a chance to meet a new batch of people, make new friends and practise my English," she says.
In her third year, she added another campus role, this time as a Marketing and Communications Assistant at the International Education Centre, where her duties included editing animation and live-action videos for social media and creating website banners. For her final year with IEC, she was promoted to Team Lead, teaching editing to others, creating web content and managing the centre's weekly newsletter.
Be brave and don't be afraid to reach out. The people here are so helpful and wonderful
Despite all of her extracurricular involvement, she also excelled in her studies, earning both an Honours BA and a spot on the Dean's List.
She says she will celebrate by spending time with her family, but then she'll be using the summer to prep for her new role as a full-time tech consultant with famed professional network services firm PWC beginning in September. It's a position she earned with support from UTM's Career Centre.
"I am very excited about starting there," she says. "I have enjoyed my time here and so hope to build my career here in Canada."
Tsai says she encourages incoming students to take her advice and maximize their UTM experience by seeking campus connections beyond both their classrooms and comfort zones.
"Be brave and don't be afraid to reach out," she says. "The people here are so helpful and wonderful. I was so afraid to reach out, but when I did, even in a casual conversation, I learned so much and made great friends, which gave me such a good experience."