U of T alumni named in Forbes 30 under 30 Local Toronto list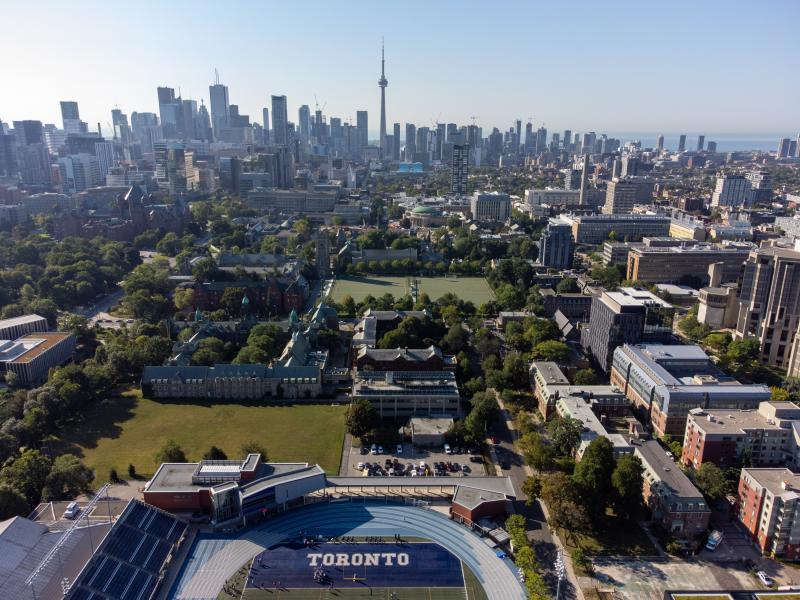 ---
Members of the University of Toronto community are well-represented on a new Toronto-focused "30 under 30" list published by Forbes magazine celebrating up-and-comers who are making waves from the fashion world to the bioplastics industry.
Anishinaabe designer Lesley Hampton (BA 2015 UTM), a recent U of T Mississauga grad, and Genecis CEO Luna Yu (BSc 2015 UTSC, MESc 2016), a recent U of T Scarborough grad, are among 19 local leaders on the list who count U of T as a stop on their path to success.
"Toronto, the pulse of Canada's business and tech life, has been called the next Silicon Valley," the magazine says. "It's a city renowned for its entrepreneurial and multicultural spirit and world-class educational institutions, like the University of Toronto.
"The first-ever Forbes 30 Under 30 Local Toronto list reflects the city's strengths, which lie in industries like finance, technology, science, sports and the arts."
The list, which also includes such non-U of T celebrities as actor/writer Bilal Baig and athletes Bianca Andreescu, Brooke Henderson and Summer McIntosh, highlights the impact of a diverse array of U of T entrepreneurs across a wide range of fields. Among the alumni and U of T community members in the spotlight are:
Dalia Ahmed (MEd 2021), Alexandra Assouad (BCom 2020 SMC) and
Akanksha Shelat (BSc 2018 NEW), co-founders of Mind-Easy
Mark Ang (BCom 2017 TRIN), co-founder of GoBolt
Alex Cui (MSc 2023) and Edward Tian (BASc 2023), co-founders of GPTZero  
Ben Gigone (MASc 2018) and Abtine Monavvari, co-founders of Chexy
Francois Gouelo (BSc 2019 WDW) and Peter Sorbo, co-founders of Enso Connect
Ayaan Haider (BASc 2021), Shayaan Haider (BASc 2020) and Bashir Khan (BA 2018 NEW), co-founders of AirMatrix
Charlie Hua (BA 2020 WDW) and Frank Yu (BSc 2020 Innis, MSc 2022), co-founders of Myo Palate
Pimyupa Manaswiyoungkul (PhD 2021) and Nabanita Nawar (BSc 2017 UTM, PhD 2022), co-founders of HDAX Therapeutics
Christine Yuen (MScAC 2019), co-founder of Shakudo