Film about water conservation by U of T students and alumni reaches final of competition
By Geoffrey Vendeville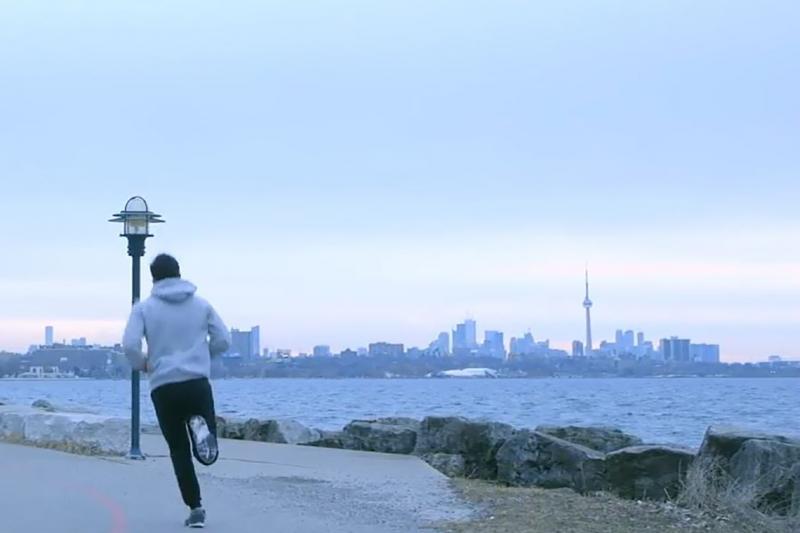 Globally, hundreds of millions of people lack access to clean drinking water. But water scarcity isn't an issue that is top of mind of most people in Toronto. 
Four University of Toronto students and alumni are calling attention to the problem with a short film for an international competition organized by the We Are Water Foundation. Their entry is one of the 37 finalists among 1,500 submissions.
Samyuktha Movva (BSc 2017 TRIN), who worked on the film and graduated with a bachelor's degree in science last year, says the idea for the film came to her group earlier this year while the Cape Town water crisis was in the news. The South African city's water supply ran dangerously low after a three-year drought. Newspapers carried pictures of empty swimming pools and residents lining up to collect water from springs.
"We do have an awareness of the issues," Movva says, "but we felt there was something missing between the awareness and the actual 'taking action' part, to create a more sustainable lifestyle."
Shahen Yashpal, a master's of science student in nutritional sciences, stars in the film as a student who jogs by the lake, drinks bottled water and leaves the tap running too long while brushing his teeth – apparently oblivious to the preciousness of this resource. 
"We wanted our central protagonist to represent all of our society here in Toronto," says Oneida Baxhia, a Victoria College student who is graduating this year, "so we made him a creature of habit."
The main character is forced to rethink his habits when he discovers that the water fountains at school have run dry. Scenes were shot at Emmanuel College Library and the Goldring Centre.
It was alumnus (BSc 2017 WDW)  Lucas Jaryd Iringan Te's idea to end the film on a shot of a dripping tap. The young filmmakers left the ending ambiguous so that viewers come to their own conclusions about whether the character has changed his behaviour long-term – and whether they will too. 
"When something's on the news and we hear about it on the news, we want to take action but then it's almost like a trend. People forget about it after a week or two," Yashpal says. 
People can make a difference and conserve water by doing as little as taking shorter showers and turning off the tap while brushing their teeth. "I don't think we realize that it's not just big grand gestures of change that count, but that little things can add up too," says Movva.