Eight Faculty of Law alumni named to Canadian Lawyer's Top 25 Most Influential list for 2017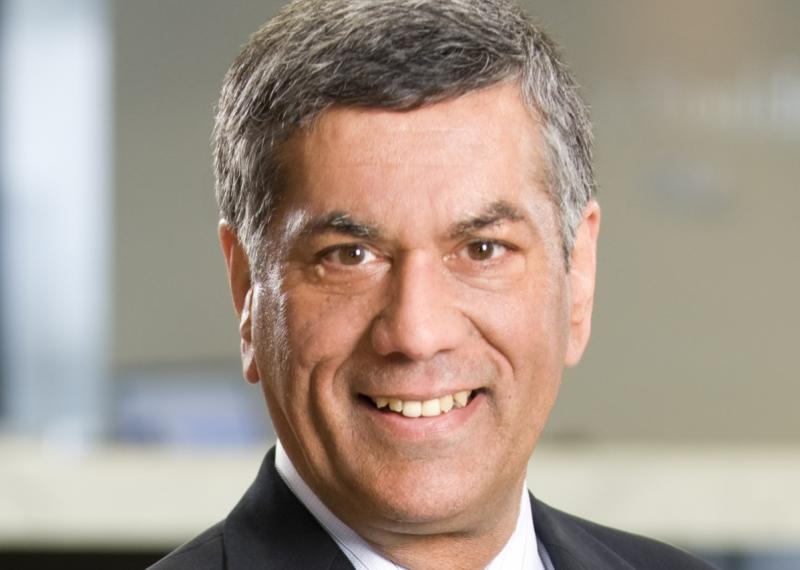 Raj Anand (LLB 1978) has been named one of the top 25 influential lawyers in Canada.
---
Eight U of T Faculty of Law alumni have been named to Canadian Lawyer magazine's Top 25 Most Influential list for 2017, selected from among 168 candidates and polled online by the readers.
 Congratulations to:
Raj Anand, LLB 1978
Christa Big Canoe, LLB 2005
Renu Mandhane, JD 2001
Hon. Justice Michael Moldaver, LLB 1971
Poonam Puri, LLB 1995, LLM 1997
Shannon Salter, LLM 2011
Sharon Vogel, LLB 1991
Adam Wagman, LLB 1994
In the Changemakers category, the magazine highlighted four alumni. Christa Big Canoe of Aboriginal Legal Services is senior counsel to the Missing and Murdered Indigenous Women and Girls National Inquiry. Voters said: "Very passionate about her profession and fights for what's right," and "Great lawyer who will do what is right and tell the truth."
Shannon Salter is chair of British Columbia's Civil Resolution Tribunal in Vancouver, and is considered the driving force behind the launch of Canada's first online tribunal. A voter comment: "The reach of Shannon Salter's work can be felt as far away as New Jersey in the United States, where her materials are shown to law students as inspiration."
Sharon Vogel is a partner at Borden Ladner Gervais LLP and national leader of BLG's construction group. Together with business partner Bruce Reynolds, she was named a Changemaker. Voter comments included: "Sharon is a leading voice and changemaker in construction law. She is authoritative, engaged and dedicated."
Adam Wagman is senior partner at Howie Sacks and Henry LLP in Toronto, and considered a key voice in the area of personal injury law. Votes said: "Adam carried himself with grace through a very difficult year for plaintiff personal injury lawyers. He continuously demonstrates leadership and professionalism and is the epitome of what it means to be an advocate."
In the Human Rights, Advocacy and Criminal category, the magazine highlighted two U of T graduates. Raj Anand is a partner at WeirFoulds LLP in Toronto, and a  former constitutional litigator in residence for the Faculty of Law's David Asper Centre for Constutional Rights. He's a LSUC bencher and co-chair of the Racialized Licensees working group. "An exceptional lawyer and advocate," said one voter.
Renu Mandhane is the former executive director of the law school's International Human Rights Program, and currently the chief commissioner of the Ontario Human Rights Commission, where she has been a "vocal, courageous and ardent advocate on issues of racial profiling, carding, police oversight, indigenous rights and the rights of people who are differently abled." She is credited with "reinvigorating the OHRC." Voter comments include: "She's the voice of the new Canada — voicing effectively issues key to make human rights a reality."
In the Governments, Non-Profits, Associations category, the magazine tapped the Hon. Justice Michael Moldaver of the Supreme Court of Canada, named because of his "bold, game-changing decision in R v. Jordan" and its impact on criminal matters, the courts and judicial appointments. He's also busy volunteer for law school national moot competitions. Voters said: "A brilliant legal mind, who wants to see the right things done."
In the Corporate-Commercial category, the magazine chose Poonam Puri, a JD and LLM graduate of U of T's law school who founded the Investor Protection Clinic with FAIR Canada, a first in Canada, to provide pro bono advice to Canadians who have lost retirement savings due to scams. The initiative is supported by the Law Foundation of Ontario and several Bay Street firms. Voter comments include: "She is a pioneer in advocating women's participation in the legal world," and "Great work on investor protection and much needed."
Read the full list from Canadian Lawyer.