December 13, 2021 | Campaign
Eco entrepreneur Nuha Siddiqui says 'university is the best time to take a chance'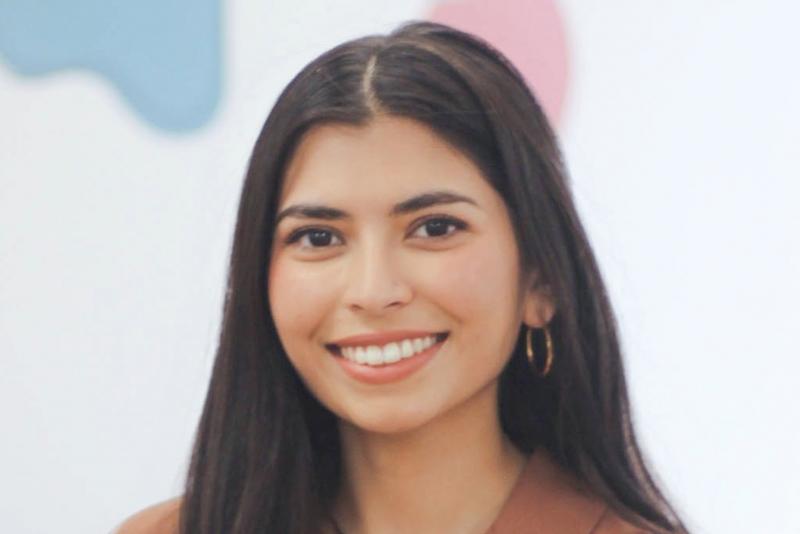 Nuha Siddiqui (BCom 2018 UC), CEO of sustainable startup Erthos, stays actively involved with U of T Entrepreneurship and the Rotman School of Management.
In conversation with Nuha Siddiqui (BCom 2018 UC), co-founder and CEO of Erthos, which makes plant-powered plastics from agricultural byproducts.
---
Nuha Siddiqui (BCom 2018 UC) was in just her second year at the University of Toronto when she co-founded a startup, Erthos. Five years later, the 2018 grad has raised nearly $7 million in funding for the company's plant-powered plastic alternative, made from agricultural byproducts. It fits seamlessly into existing infrastructure, allowing product manufacturers to go green as easily as possible. 
You graduated in 2018 and have been raising funds, developing your product, and conducting pilots in factories. What's happening with Erthos today? 
We've been busy! Despite the pandemic, we've still been scaling our company. Shortly after the first round of funding, we raised an additional $2.8 million from the Canadian government to build out our headquarters here in Canada, and we've grown to a team of 20. 
We're still executing pilots, but now we've converted some of these projects into commercial opportunities, which is really exciting. We're launching our first product in 2022. It's a resin for injection moulding applications that can be used to manufacture compostable, rigid, single-use plastics. 
We did a full rebrand earlier this year and chose a name that reflects the impact and the vision of our company long-term: to build sustainable materials for the plastic industry. The name Erthos symbolizes Earth and ethos—our belief in materials that really put our Earth first.  
How have you stayed involved with U of T since graduating? 
Whenever I can, I try to come back—just to see the progress that U of T's making in the entrepreneurship space. It's inspiring to see how much it's grown. I also come back to the Rotman network to speak to young students and share some of the learnings that I've had so far.  
Starting a business while still at U of T taught me that university was the best time to take a chance
I'm still learning every day but starting a business while still at U of T taught me that it was the best time to take a chance. I try to give young students that perspective. It's important for me to showcase that working in or building a startup like Erthos is a viable opportunity for a career. If you're not ready to start a business now, then there's always opportunities to join other incredible Canadian startups.  
What has staying involved with U of T meant to you? What have you learned?  
I think it's always great to continue building our network—even though I come back and speak to students, I'm always trying to stay in the loop with new programs and new initiatives that U of T is launching. I work with U of T Entrepreneurship and Rotman to see how I can add value, but also to see how we can better position our company for the next generation of leaders.  
And we're always recruiting! A lot of our employees have had some relationship with U of T in some way or another.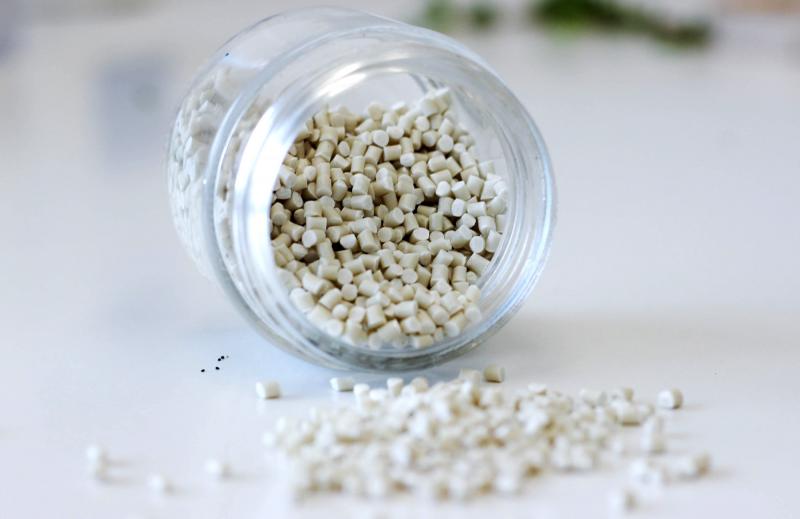 U of T embraces the principles of "inclusive excellence"—a campus community rooted in access, equity, diversity, and inclusivity. What does the term mean to you? 
I truly believe that the most diverse teams build the best products, and that's something that I've tried to embed into our culture and how we build our teams. At Erthos we've achieved gender equality across all of our divisions, and even though we're a team of 20, it's still important. 
U of T also promotes the principle of "bold innovation"—as we face the enormous challenges of the 21st century, we harness all our daring, creativity, and expertise to improve lives globally. What does the term mean to you? 
I was honoured to be the 2021 Rotman Leader to Watch at the Rotman Alumni Awards. Receiving that award made me reflect on what it means to be a leader today and how we can inspire the next generation of leaders. I think it's about empowering the ones that are bold, relentless, and looking beyond just what we need today and building innovations for the future. 
I love that U of T is creating this movement around bold innovation. I do strongly believe in it. I think it's about empowering the leaders that are challenging the status quo and building for the future.
The problems we're facing today in our world are only getting bigger, whether it's climate change or poverty or inequality. This really demands exceptional leaders to take action. And so, to me, bold innovation is about challenging the status quo and empowering bold leaders in a way that we've never done before. I love the fact that U of T is creating this movement around bold innovation. I do strongly believe in it.  
Where do you keep your Rotman Leader to Watch Award? 
I have it here in the office, and it's nice to be reminded that I'm a part of this network, and that's where it all started for me.  
What would you tell your first-year self?  
It's OK not to have it all figured out. The career that you think you need to have isn't always going to be the career that you want to have, and you have the power to step away from what the traditional path may look like. It's OK to fail and make mistakes, it's really part of the journey, and it's all part of something bigger. Make sure that you leverage the experience and take advantage of everything you have as a student at U of T. 
What words do you live by? 
I feel like this changes by the day and by the second, depending on what I'm dealing with! But I think it goes back to what I would tell my first-year self. It's not about the destination. It's really about the journey.  
---
Defy Gravity: The Campaign for the University of Toronto aims to achieve one million volunteer engagements by our graduates. These engagements range from mentoring, event attendance, and countless opportunities to give the gift of time to help U of T, our students, and our alumni community.
Join your fellow alumni by sharing your time and expertise with the University.
Get Involved