Alumni startup Cove Neurosciences advances at Hatchery Demo Day 2022
By Safa Jinje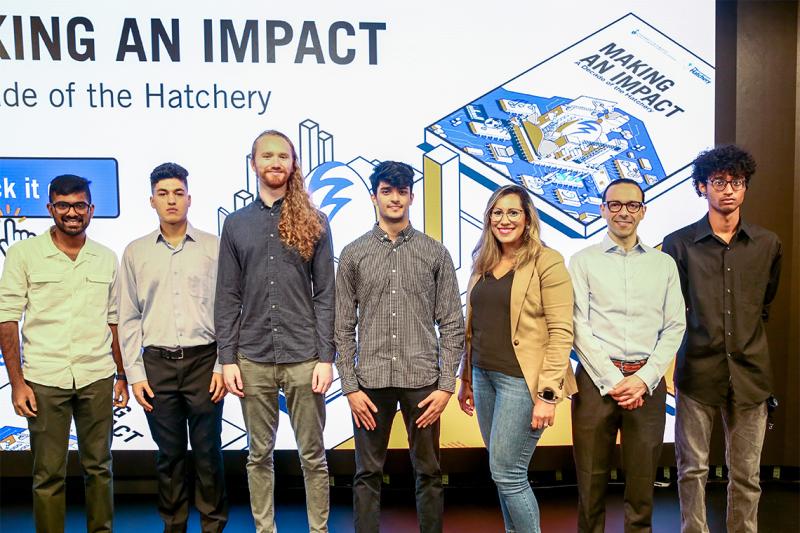 Members of the four teams selected to move to the "Go-to-Market" stage at Hatchery's Demo Day 2022 (photo by Aaron Demeter)
---
From brain data software that simplifies neuroscience research to wearable technology that will protect older adults from fall-induced injuries, four University of Toronto startups are moving closer to commercial viability. 
Among them is Cove Neurosciences Inc., an alumni startup that is bridging the gap between data engineering and neuroscience .
The four teams participated in the Entrepreneurship Hatchery's recent Demo Day hybrid event – which was streamed live from the Stewart L. Blusson Visualization Facility in the Myhal Centre for Engineering Innovation & Entrepreneurship – and were selected to move to the accelerator's "Go-to-Market" stage. The stage provides startups with a robust advisory board, the opportunity to hire their first employees from the university's student-talent pool, access to professional services and legal support, and a path to seed funding and follow-up investment.   
In total, 11 entrepreneurial teams presented their business plans at the event via recorded videos, attracting more than 1,100 visitors from around the world. Marking the culmination of a competitive four-month program that provides opportunities for startups to define their purpose, the event was also used to launch the Hatchery's new Build a Team tool, which matches individuals and startups based on skills and interests. 
"During the past decade we've had the chance to create a laboratory to educate entrepreneurs and inspire them to think big," says Joseph Orozco, executive director of the Entrepreneurship Hatchery, which is based at the Faculty of Applied Science & Engineering. "Along with U of T Engineering, we are committed to providing the resources and support that founders need to build their startups."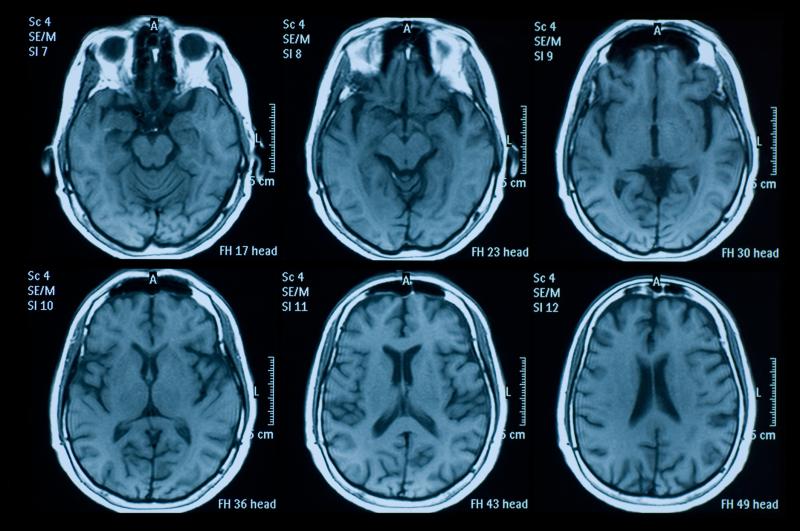 Brain data generated from neuroscience research projects is inherently complex. It can be very costly and time-consuming for companies to employ data engineering teams to process and interpret data from MRIs and EEGs at scale. 
In response to these challenges, Cove Neurosciences Inc. has designed an easy-to-implement software platform that combines advanced neuroscience tools and machine learning technology to process and transform brain data, enhancing its interpretability and useability. 
"Other software companies in the brain-data space are either targeted directly to consumers or patients, or they are focused on applying brain data to optimize neurosurgical pipelines," says Nardin Samuel (BSc Pharm 2010, MSc 2012, PhD 2016, MD 2018), a resident physician at University Health Network and four-time U of T alumna. 
"Our company is well-poised to be a premiere leader in the neuroscience software space and we are confident that the Hatchery can provide the support and resources needed to achieve this goal."  
The company, which includes alum Irene Harmsen (PhD 2021) of University Health Network, is thrilled to see their platform progress to the Go-To-Market stage where they can grow their team and seek seed funding.   
"Demo Day was very memorable – having the opportunity to showcase our company's progress to date and sharing it with the Hatchery community was an amazing experience," Samuel says.