December 13, 2016 | Volunteer & Awards
Couldn't have done it without you: the U of T community gives back
By Romi Levine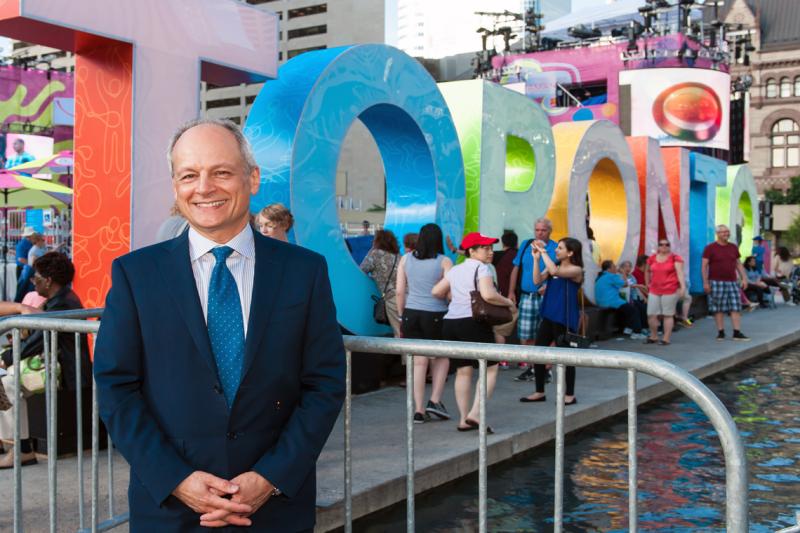 President Meric Gertler is the United Way's 2016 campaign cabinet chair for the education sector (photo by Lisa Sakulensky)
One University of Toronto professor's generosity and passion for Ethiopian heritage and culture turned a Grammy Award-winning pop star into a philanthropist.
Michael Gervers (pictured below) teaches history in the Faculty of Arts & Science and University of Toronto Scarborough. He donated $50,000 to U of T in order to launch Ethiopian studies and urged the Ethiopian community to support the cause – and they listened.
This prompted a slew of donations – including $50,000 from the Starboy himself, Toronto native Abel Tesfaye, a.k.a. The Weeknd, whose parents immigrated to Canada from Ethiopia. 
Gervers' act of giving is a prime example of the many ways the U of T community gives back.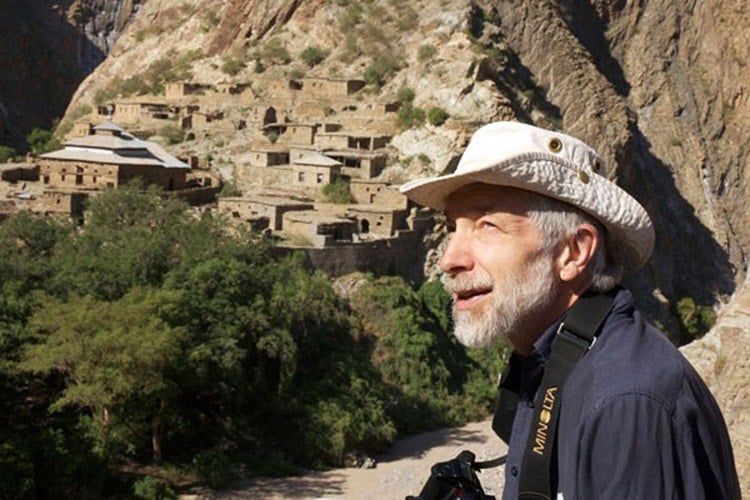 (Michael Gervers, seen here in Ethiopia, is one of many U of T faculty members who exemplify the university's culture of giving back)
Some, like Dimitri Anastakis, a Faculty of Medicine professor, dedicated countless hours to fundraising. Others, like Don Jackson, chair of the department of ecology and evolutionary biology and Keren Rice, chair of Linguistics, both in the Faculty of Arts & Science, continually give back to U of T through donations.
"I have always been of the mindset to ask what more can I do for the university to raise awareness about our incredible work," said Anastakis.
A new exhibition at the Thomas Fisher Rare Book Library celebrating the life and work of Thomas Hardy couldn't have been possible without University Professor Emeritus Michael Millgate of the Faculty of Arts & Science.
Millgate, who studied Hardy for nearly 50 years, donated his extensive collection to the university – a gift that includes annotated books, original manuscripts, letters, photographs and first editions.
In the past five years, 94,736 people have donated over $2 billion to the university through U of T's Boundless campaign.
Giving back to the wider Toronto community is important virtue of the university. As United Way's 2016 campaign cabinet chair for the education sector, U of T President Meric Gertler joins Canadian leaders in helping to raise $101.5 million for the charitable organization.
"Despite the economic success of Toronto, we know that too many residents of this region are struggling to overcome poverty, illness, unemployment or other disadvantages," he said.
U of T's United Way campaign has donated almost $500,000 as of the beginning of December.
Faculty, staff and alumni also donate their time to U of T as volunteers, spending years and sometimes even decades, supporting university initiatives such as coaching sports teams, chairing committees and mentoring students. Every year, they are honoured at the Arbor Awards ceremony.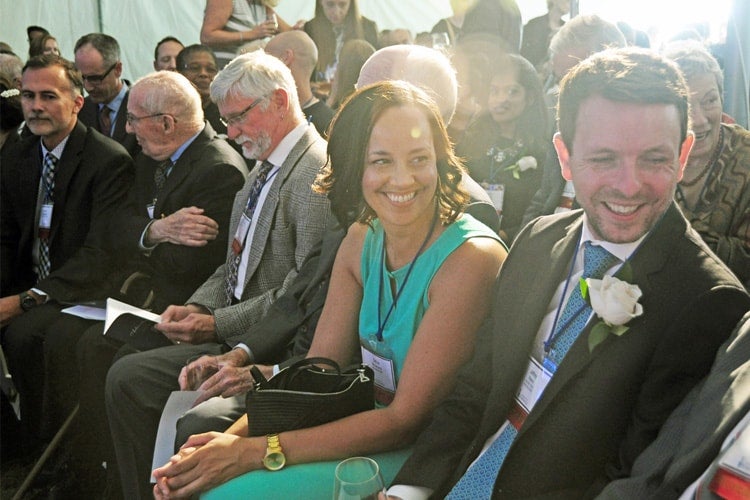 (Since 1989 the Arbor Awards have been recognizing members of the U of T community who volunteer their time and energy.)
There are many reasons why people give, but a big motivator is gratitude, says Cindy Chan, assistant professor of marketing at University of Toronto Scarborough and Rotman School of Management.
"When we feel grateful we're often motivated to do something – to be helpful to another person," said Chan.
The more you know about a cause, the more likely you are to give, she said.
"If you know there's a group of students who would really benefit from funding in order to study at U of T, for example, or someone who requires some funding in order to do their research, you may be motivated to give because there's a really specific cause," said Chan.
And that positive and helpful – or prosocial – behaviour – can rub off on others.
"Gratitude can be a powerful emotion in that way in having these effects that spiral upward or pay it forward. Expressing gratitude and being the recipient of these expressions, all of these things can lead to these really positive outcomes," Chan said.